Walton-le-Dale High School in Lancashire has achieved Flagship School status for the third time.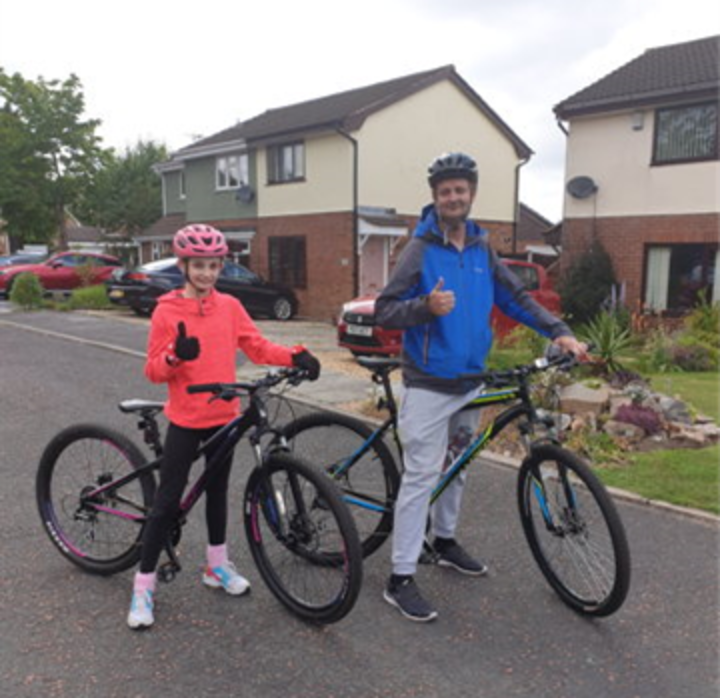 Welcoming, Inclusive and Caring
Walton le Dale High school is a thriving smaller than average 11-16 secondary school. The school prides itself on superb pastoral care, actively promoting equality and diversity and is therefore an extremely welcoming, inclusive and caring school. Everyone at the school is fully committed to maximising the achievement of every student. WLD continues to be a school that is in a constant state of review evolving its educational and inclusive practice for the benefit of everyone in the school community. This is a place that provides a happy, stimulating and vibrant learning environment that focusses on helping students to develop as effective independent learners and positive members of their community and society.
Naturally Ingrained Inclusive Ethos
Meetings and discussions during the review continued to demonstrate the school's superb, naturally ingrained inclusive ethos. The evidence I accessed from the wealth of information provided by the school in terms of documents, prior to the review and during the review, that included pictorial evidence, social media and from the school's website, supported the discussions and the school's superb inclusivity.
Operating During Lockdown
The initial meeting with the Headteacher, Deputy Headteacher and SENCO looked at how the school has moved forward since the last review in terms of inclusion, how they had successfully managed to continue operating during lockdown supporting the children of keyworkers and vulnerable families with an impressive level of staff support, a well thought out and executed plan with differing levels of support to suit the needs of students and families and tailored to their needs and also the needs of staff, using a variety of different methods to ensure appropriate and timely contact and support.
Professionalism, Dedication and Enthusiasm
Further meetings during the day focussed on key elements of their superb inclusive practice and clearly demonstrated staff professionalism, dedication and enthusiasm that one would expect from such a superbly inclusive school.
IQM Flagship Project
The meetings included an overview of their Flagship Project, 'Brilliant Teaching in an Inclusive Classroom', progress to date and next steps as detailed above; an in-depth discussion of attainment outcomes, attendance and behaviour, relating to a variety of key focuses and to the school's inclusive ethos and vision.
IQM Cluster Group
The school's active involvement in their Cluster Group 'Inclusion Fusion' and how ideas seen at the different cluster meetings attended had been bought back to the school and were adapted to suit the school or were being discussed for future use.
Supporting Mental Health
I was also privileged to participate in a wide ranging discussion about Mental Health and how the school is supporting its students and staff in these challenging times along with their superb plans in respect of this from September, such as developing the role of Mental Health Ambassadors and plans in place, to identify and train Anti-Bullying Ambassadors through The Diana Award.
Student and Parent Voice
There was an opportunity to focus on inclusion related to student and parent voice which demonstrated the school's excellent relationship with parents as evidenced by recent parental surveys where parents voiced their support of the school, 'Whenever I have raised anything the school have always been very responsive and compassionate." Pastoral support is as important to the school as academic support. "We like the family feel of the school and the strong relationships that are so apparent between the staff and pupils. 'The school ethos is one of warmth and inclusivity which we value as parents.' These are superb statements that show the true inclusivity of the school from a parental perspective.
Engaging with Students and Families
I was able to look at Teaching & Learning in terms of what progress had been made in the last twelve months, including the superb way they had supported and engaged with their students and families to deliver the best education possible during lockdown and the school's partial re-opening in the summer term and their comprehensive plans for re-opening fully in September, effectively supporting student and staff re-integration with access to a full curriculum offer that should allow students to make significant progress in regaining lost ground as rapidly as possible in a superbly inclusive environment.
Highly Focussed and Supportive
In the final meeting we were able to look at the school's Flagship Project for 2020-21, 'Exceptional Support for One Another.' That is a key part of the school improvement plan and is an integral part of their superbly inclusive approach that, while sensitive to the needs of staff and students, will allow students to move forward with their education in a highly focussed and supportive manner. While the new project is separate from their previous project it is part of their ongoing ethos to support their students and deliver brilliant teaching in an inclusive classroom and school for which the school and its staff should be richly applauded.
Find out more about the IQM Inclusive School Award
If your school is interested in obtaining the IQM Inclusive School Award or you wish to talk to a member of the IQM team please telephone:
028 7127 7857 (9.00 am to 5.00 pm)
or email: info@iqmaward.com for further details.
Want more information on the IQM Award? Click here to request your free IQM information pack.