The Cooper School in Bicester achieves Flagship status for the second time.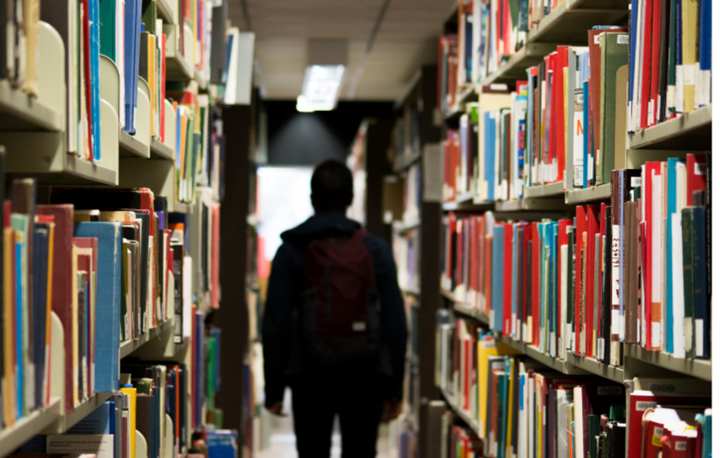 Working in Partnership
I started the day by speaking to the Headteacher who has been in post for fifteen years. The school is part of a small trust with one other school – a local primary school. This started out as a hard federation and they became an Academy in 2011. The partnership works well and both schools have great autonomy but work together on a number of fronts including procurement, finances and human resources etc.
A Very Supportive Leadership Team
The Head was keen to tell me about his senior leadership team who he says are very strong and complement each other in terms of their knowledge, skills and experience. They are very supportive of each other and the model is one of distributed (or as the Head describes – dispersed) leadership where leaders are able to get on with their jobs without the need for micro-managing.
Safeguarding has been a Priority
Safeguarding has been a priority and so there is no live online lessons, all are recorded. Devices (Chrome Books) have been provided to those who do not have access to a computer at home and packs of work have been provided for students who do not have access to broadband. Regular phone calls are made by Student Support Team to all students in their year group. In addition, very regular calls are made (by Key Workers who are well known to the families) to vulnerable children and their families.
Staff Well-being is also a Priority
Staff well-being is also a priority for the school and regular contact has been maintained with staff at all levels including, and particularly, those who are shielding at home. Risk assessments have been done and staff have been reassured about their safety on their return. The school does not have a high BAME population of students or staff so have not had to do individual Risk Assessments for this group.
School Context
The school is largely white but there is an increasing number of students admitted who are East European. There are few travellers but the local town is a garrison town so many of the children are army children. This adds to the mobility figures but other than that the mobility figures are not significant.
Inclusion and Safeguarding
I met with the Assistant Head with responsibly for Inclusion and Safeguarding – as well as a number of temporary responsibilities that he has taken on due to the ill health absence of various colleagues. First of all, we talked about Safeguarding and the processes that were in place before lockdown and what has happened since. I am confident that safeguarding is a real priority for the school and the staff I spoke to confirmed that they were fully aware of the policy and practice and received regular training. The Assistant Head told me about the updated policy addendum as required during the current situation.
The Learning Centre
The Deputy SENCO is supported by a team of Higher Level Teaching Assistants and two Teaching Assistants. The SENCO described the ways in which students are supported at the school. There is a Learning Centre that is staffed by specialised HLTAS and where vulnerable students can drop in before school and during breaks and lunchtime and after school when they want some additional support. Interventions take place in this space and each HLTA has their own specialism and run groups designed to support particular needs. HLTAs specialise in:
• Physical disabilities,
• Sensory disabilities,
• Hearing impairment.
Supporting Vulnerable Students
There are 150 students on the SEN register but not all come under her remit. The JCC centre students are not usually supported by her team. Currently there are 90 on the register as many have left as they were in Year 11 but 50 students will be added from the new Year 7 intake in September. There are currently 16 students with EHCPs on role and the school is currently organising Annual Reviews via GoogleMeet. In addition, there are special transition arrangements for SEN students on transfer to post 16 Education.
IQM Flagship Project
I asked why mental Health had been chosen as an area for development and was the focus of their Flagship Project. Ian said that there was an increasing number of students across the school who were presenting with anxieties that they did not know how to handle them.
Transition
The school works closely with the feeder primary schools and they are in contact with Year 6 teachers and SENCos. However, even though the meetings with teachers collected relevant information, the data did not give any indication of the needs of the cohort that would become Year 7. The school was not unduly concerned but quickly became aware of the additional needs of this group when they arrived in September. They quickly brought in external agencies to support and started building strong relationships with students.
Behaviour Management
Staff (at all levels) are being trained and coached in order to help them improve their behaviour management skills. I was told me that the Behaviour Policy is under intense review and will be revised before the end of term. I advised that it was important to ensure that all staff are involved in this review and to also include students in the review as much as they possibly can. This will ensure ownership of the policy and practice. We agreed that whilst consistency of practice is important in terms of implementing a behaviour strategy it is important that this is flexible. I spoke to a lead practitioner in behaviour (he is also Head of DT) and he works alongside teachers and helps them implement the behaviour policy. Whilst this work is helpful for individuals a whole school approach is needed.
Mental Health and Well-Being
The PHSE curriculum is delivered by specialist teachers rather than form tutors. The team responsible for PHSE is reviewing the curriculum in light of what has been happening over the last six months. Mental health and well-being are key issues for discussion. These discussions need to take place across the curriculum and not just in PHSE lessons. The school is looking at this through developing their Recovery Curriculum.
Supporting Pupil Premium Students
The number of students classed as Pupil Premium has increased because applications for free school meals is now online and is part of the admissions process. There is a gap between Pupil Premium students (disadvantaged) and others but is in line with national figures. We agreed that the Pupil Premium cohort is not a homogenised group and it is important for the school to know the individuals and what the barriers (if any) to their learning are. The school does this very well. The tracking in place for all students ensures that any issues are picked up very quickly.
Sixth Form Offering
My next meeting was with the Assistant Head and Director of Post 16. He is in his sixth year at the school and when he arrived the Coopers Sixth Form had only been open for four years. Furthermore, the numbers were low and the drop-out rate was high. They are now housed in a purpose built Post 16 block. The numbers have grown steadily and there are now around 220 in the sixth form which is the highest number it has ever been. The traditional A level courses are still in place but now BTECs in Child Care, Business and Core Maths ensure that a wider cohort of students can be included. Those who are not qualified to do any of these courses go on to local colleges who provide a range of vocational courses. Retention rates are now much higher because students are on the appropriate courses.
Supporting During COVID-19
I also met with the Deputy Head and responsible for Teaching and learning, the curriculum and the CPD programme. She told me that the school had anticipated the lockdown and had prepared well. However, it still came as a shock when it happened and much of the work they had prepared for Year 11 and Year 13 was no longer appropriate as they were not going to take exams. She said the students really appreciated the feedback from teachers about their work and she felt that some students positively thrived working from home. Students engagement was carefully tracked and those who were not engaging were contacted by phone and if necessary parents were contacted. In extreme cases where there was no interaction whatsoever, a home visit was made, by the Head of Year and Student Support Officer of that year group.
The Recovery Curriculum
We spent some time talking about the Recovery Curriculum and what that might look like. There are particular issues to resolve because the school operates a three year GCSE programme and Year 10s have not been able to take their exams this year. The curriculum is under constant review and will ensure that current situation (Lockdown, Covid-19 and Black Lives Matter) are fully included.
Identifying Underachievers
One of the two Deputy Heads told me that there are three data drops a year and these are moderated within departments to ensure they are a true reflection of what is happening. The data is carefully analysed and used to identify students who are falling into gaps. He says there is a cluster of about 10 students in each year who are underachieving, and these are identified quickly, and interventions and close tracking are put in place.
Grading Students
Grading students in Year 11 and Year 13 has been a huge task for the school but is one they carried out with their usual vigour and energy. They used FFT data and did various models using the data they had for each student (which was considerable) to come up with the grades to go forward. They were very aware to watch out for unconscious bias and wanted to make sure it was done fairly. The data collected this year (plus knowledge of the students) indicated that results would have been very positive this year, but they don't know how the final outcome will be decided.
Find out more about the IQM Inclusive School Award
If your school is interested in obtaining the IQM Inclusive School Award or you wish to talk to a member of the IQM team please telephone:
028 7127 7857 (9.00 am to 5.00 pm)
or email: info@iqmaward.com for further details.
Want more information on the IQM Award? Click here to request your free IQM information pack.