St Wilfrid's Academy in Doncaster has achieved Centre of Excellence status.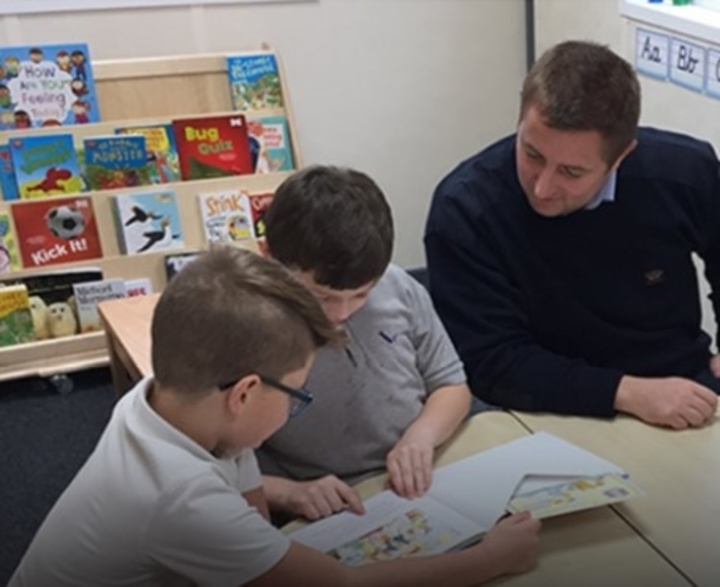 Context
St Wilfrid's Academy is an alternative provision free school serving Primary and Secondary schools across Doncaster and one Academy in Nottinghamshire. The Academy offers up to 125 places across Key Stages 2, 3 and 4 they are allocated through the Local Authority SEND panel. The school community is 90% White British with a small percentage of pupils with other mixed heritage. 100% of pupils on roll have Special Educational Needs with Social, Emotional and Mental Health Needs being the most significant area of need, 3 pupils across school have an EHCP. 79% of pupils are in receipt of the Pupil Premium Grant.
Preparing the Learners
Leaders articulate that the primary aim of the Academy is to prepare their learners for their next destination. In Key Stage 2 and 3 this means, ideally, a return to mainstream education and in Key Stage 4 the focus is preparing students for either a college or work placement Post 16. The majority of students joining the Academy do so with entry attainment levels significantly below national expectations. However, students in KS4 who benefit from longer term placements at St Wilfrid's go on to make accelerated progress, on average 1.5 GCSE grades per year.
Engaged and Motivated to Learn
The Academy is a welcoming, vibrant, inclusive community with happy staff and pupils. On touring the school, the majority of pupils presented as engaged and motivated to learn within lessons and those pupils who needed help to manage their emotional or behavioural needs were very well supported. The Academy employs an Arts Psychotherapist (0.8) offering individual and group therapeutic interventions, as well as a team of "Personalised Learning Advocates" (PLAs) who are each linked to an individual student and offer ongoing mentoring and guidance.
A Clear Ethos on Mental Health and Well-being
Along with bespoke curriculum pathways and an emphasis on high-quality teaching and learning, there is a clear ethos across school which focuses on student mental health and well-being with a holistic approach to provision. Every week starts with "Mindful Monday" where mindfulness strategies are taught to support student's self-regulation and positive mindset. The "well-being suite" is used daily to support students through Thrive based craft activities, led by the Art Psychotherapist and PLAs, there is calming music and aromatherapy diffusers used throughout the school to create an atmosphere of calm and well-being. The Academy has guinea pigs and rare breed Bantam chickens (who were hatched and reared in the school) outside in the courtyard garden, where eggs are collected daily and fresh vegetables are grown for use in the Academy kitchen.
Work Life Balance
Staff well-being is also given high priority and leaders endeavour to create work/life balance for staff where possible. The Academy commissions an external provider to offer weekly clinical supervision for staff. In addition to this the Academy psychotherapist is able to support staff as necessary. Staff training and development has focused on mental health and well-being including opportunities to experience aromatherapy, guided meditation, yoga and learning about stress management techniques. As a result of all of the Academy's holistic approach to provision and focus on mental health and well-being, they experience the lowest exclusion rates across the trust and has the lowest staff absence rates across the trust.
Delta Multi Academy Trust
The Academy is part of the Delta Multi Academy Trust and works closely with other Academies within the trust to ensure expertise is utilised where required, for example, Subject Directors from the central Delta team have previously supported St. Wilfrid's teaching staff.
Ambition and Drive with Relentless Insistence
The whole team demonstrate ambition and drive with a relentless insistence on every child who comes to the Academy, leaving with a clear pathway of next steps. The Chair of Governors speak proudly of how well the staff know their individual pupils and how the quality of relationships is the absolute strength of the school. He talks about the "joy and happiness" about the place which makes it a place everyone wants to be.
Pupils' View of the School
During the assessment I was privileged to meet with some of the Academy's Year 11 students and when asked about their school they responded with:
• It's a lot better here.
• You get a fresh start every day.
• The teachers are different here, they just get us, they know what to do.
• I like the small classes.
• It's calmer here.
• I get to go off site for mechanics and catering.
• Everyone knows everyone.
• The teachers can focus on you, there's lots of 1-1s.
• Everyone has their own story, everyone respects each other.
Everyone Deserves a Fresh Start
The Associate Executive Principal and Head of Academy speak with passion about St Wilfrid's Academy being a place where everyone deserves a fresh start, where everyone has their individual needs met and indeed, has an experience of the highest quality.
Find out more about the IQM Inclusive School Award
If your school is interested in obtaining the IQM Inclusive School Award or you wish to talk to a member of the IQM team please telephone:
028 7127 7857 (9.00 am to 5.00 pm)
or email: info@iqmaward.com for further details.
Want more information on the IQM Award? Click here to request your free IQM information pack.