St Mary's RC Primary School in Newton Aycliffe has achieved Flagship School status.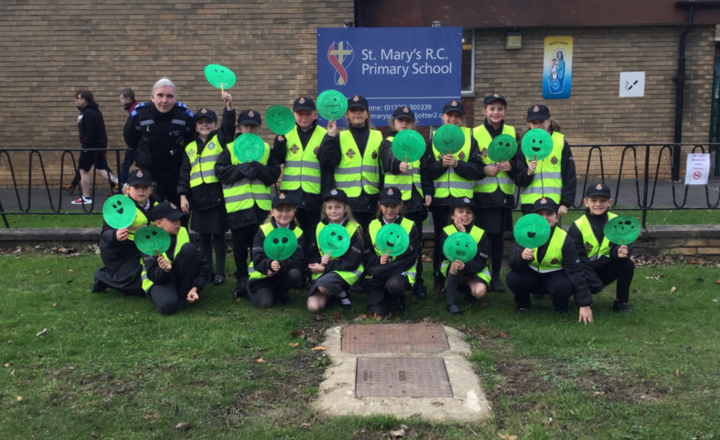 COVID-19
The third annual review for St. Mary's R.C. Primary School took place against the backdrop of the COVID-19 crisis at a point where young people had been allowed to return to school, following the first national lockdown period but also where new local restrictions had been instigated alongside an expectation that schools would remain open. The review was conducted online through meetings on the Zoom platform.
Unprecedented Disruption
That St. Mary's R.C. Primary School had managed to make so much progress towards its 12 month action plan is highly commendable and no easy task when one considers the unprecedented disruption to the school year caused by the global pandemic. St. Mary's R.C. Primary School is a medium-sized primary school with a roll of 180 students. St. Mary's R.C. Primary School already hold the IQM Centre of Excellence Status and wishes to be considered for Flagship status as a result of this review.
A Remote Learning Provision
The school found itself in a good position when the original national lockdown was announced, having already anticipated the likelihood of, and benefits for, moving towards a remote learning provision. In the week prior to the lockdown, the entire staff had enjoyed a remote learning CPD session. This sense of anticipation and preparedness is a hallmark of St. Mary's R.C. Primary School and would come to feature prominently during the review.
Good Mental Health and Wellbeing
During the original national lockdown, St. Mary's R.C. Primary School closed its doors to the vast majority of its pupils. The staff were placed on a rota with a 4-week shift pattern and the Head and Deputy did two weeks on, two weeks off between them. This rotation of duties helped with managing exposure to COVID-19 and also helped with anxieties and stresses which in turn enabled better conditions for good mental health and wellbeing across the staff team.
The In-School Offer
The in-school offer catered for between 4-15 pupils per day and made extensive use of the outdoors, playing to the fortunes of lovely lockdown weather. This would include activities designed by the school as well as resources such as, Jo Wicks PE sessions. In the afternoon, teachers would plan for learning that stemmed from their own interests and passions, for example, the Art Leader delivered arts and crafts work.
A Caring Employer
Once St. Mary's R.C. Primary School re-opened after lockdown the school continued to run a rota for staff. This was in recognition that some staff had personal circumstances such as elderly parents or young families, which became more challenging in the face of a global pandemic. The retention of the shift rota aimed to alleviate some of these unexpected pressures and built in a compassionate offer for the staff team. This is a shining example of a caring employer doing its best for its staff; a genuine hallmark of the inclusive setting that St. Mary's R.C. Primary School is.
A Period of Isolation
At the time of this IQM review, the entirety of the Key Stage One pupil population was in a COVID-19 related period of isolation. St. Mary's R.C. Primary School viewed this as an ideal opportunity to rehearse and refine their remote learning provision:
• Google Meet offered live interaction between teachers and pupils first thing in the morning and again for story-time towards the end of the afternoon.
• Google Slides offered an interactive way to present learning opportunities to pupils with images and links which could be clicked on.
• Class DoJo offered an interactive way to communicate with pupils and parents and a way of celebrating the great work that children were doing.
Approach to Preparedness
As well as serving as an excellent response to the current situation, this again demonstrates St. Mary's R.C. Primary School's approach to preparedness, with the situation used as an opportunity to ready itself for any potential COVID-19 school closures in the future. Children have also been shown the Oak National Academy online resources; how to access it, how to use the lessons etc. Building familiarity with the tools to be used for remote learning is ongoing work at St. Mary's R.C. Primary School and is most commendable.
Updating Technology
In a further nod towards preparation, St. Mary's R.C. Primary School is exploring the acquisition of sim cards to offset the cost of teachers using their own 4G when working at home. Similarly, the school is investigating options for updating its iPad collection. One eye on future developments and being responsive to that is good management and this is something that St. Mary's clearly excels at.
Innovative Solutions
The original lockdown and closure of schools to the majority of pupils presented many challenges, all of which St. Mary's R.C. Primary School rose to with aplomb. Innovative solutions included purchasing mobile phones, so that staff could maintain contact with families and an online art gallery that pupils contributed to throughout as a way of keeping the school community active and alive. Significantly, the challenges and solutions have not been viewed as 'of their time', instead the school has sought to learn lessons and take as many positives from the experience as possible. Examples include:
• Having less parents on-site and less opportunity for parents to be on-site. Whereas at the outset this appears to go against the grain of what is considered inclusive best practice, St. Mary's R.C. Primary School reports that the COVID-19 requirements which led to this policy have actually resulted in helping parents to rely less on the school for low-level queries or concerns. This is helping make families more self-sufficient and the impact of this is beginning to be seen in terms of children's resilience and learning.
• Parent meetings have moved to the online Zoom platform, this has worked very well and parental engagement has been excellent.
• Induction for the new Reception class was done online, this included showing children a streamed video of the classroom, a chance to meet the teacher and an opportunity to ask questions. The online induction was done in small batches of up to 8 children to help foster an inclusive and intimate experience for the new starters.
• The school noticed a trend in which pupils had experienced weight gain during lockdown. In order to address this, various healthy experiences were actively built into the school's COVID-19 curriculum, including encouraging Year 6 to cycle to school and the addition of daily PE for all classes and one other active lesson on top of that. All of this shows that St. Mary's R.C. Primary School has been demonstrably responsive to the effects of the COVID-19 global pandemic.
An Inclusive Ethos
Continuing to embrace the best practice developed throughout the national lockdown, St. Mary's R.C. Primary School had made plans for Christmas 2020 based on the acknowledgement that it had to be different this year due to restrictions. With the whole of Key Stage One isolating there can be no opportunity for practices for a Nativity. However, the school is determined that the Carol Concert would go ahead. Every class sang Carols, there were readings from children and teachers but with no audience allowed, the concert was streamed live to parents. In fact, the school is becoming quite proficient in this regard, having streamed Leavers' Mass and Holy Communion. It has enabled thinking about technological solutions, to enable these important school events to continue which is another reason why St. Mary's R.C. Primary School can hold its head up high and shout to the world about how it lives and breathes the inclusive ethos it says it has.
Progressing Its Inclusive Journey
Against the backdrop of all of this, St. Mary's R.C. Primary School has continued to progress its own inclusive journey towards achieving IQM Flagship status. The school has taken a very proactive and very serious look at careers education and is doing very innovative work in this space. In addition, the school has worked very hard to create a sensory room which has included a major effort to secure funding. Whilst this has included applications to access funding alongside the Great Aycliffe and Middridge Partnership, it has also involved organising fundraising events at the local level, something which the SENCO has overseen to great effect. A family and friends fundraising event was very successful in bringing about a significant contribution and the logistics, organisational effort and foresight required by the SENCO to coordinate this should not be underestimated.
A Highly Inclusive School
This was a very enjoyable assessment in a highly inclusive school. This report recognises that St. Mary's R.C. Primary School is an incredibly inclusive setting and acknowledges the work in relation to the COVID-19 pandemic, remote learning, the development of the sensory room and careers education. The self-audit paperwork was of a very high quality and indicated the care and seriousness with which the staff at the school have devoted to IQM and developing their inclusive practice and provision.
Key Themes
During the course of a review key themes usually begin to emerge., the review for St. Mary's R.C. Primary School was no different. The first theme which came through during the assessment was one of preparedness and planning for the unexpected. This is something in which St. Mary's R.C. Primary School excels and is embodied in:
• Remote learning training prior to the COVID-19 lockdown. The leadership sensed something was coming and began to get organised. The high quality offer in terms of Google Meet, Google Slides, Class DoJo and Zoom are not accidents. They are the result of careful and strategic anticipation and proactive responses.
• Refining and changing the remote learning with KS1 isolating, so that the school is better planned and prepared for any future school closures.
• The comprehensive SEND recovery action plan that the assessor had sight of demonstrates the careful thought that the school has given to bringing children back into school and redelivering the curriculum.
Innovation and Excitement
The other major theme to emerge out of the assessment was one of innovation and excitement, this was borne out through initiatives like the BioDome, EmployableMe app and the OPAL scheme.
Exciting, Forward Thinking and Forward Moving
What an exciting, forward thinking and forward moving school. It has been a privilege and an inspiration to hear about St. Mary's R.C. Primary School's inclusion journey over the last 12 months.
Find out more about the IQM Inclusive School Award
If your school is interested in obtaining the IQM Inclusive School Award or you wish to talk to a member of the IQM team please telephone:
028 7127 7857 (9.00 am to 5.00 pm)
or email: info@iqmaward.com for further details.
Want more information on the IQM Award? Click here to request your free IQM information pack