St Bede's Catholic Middle School in Redditch achieves Centre of Excellence status.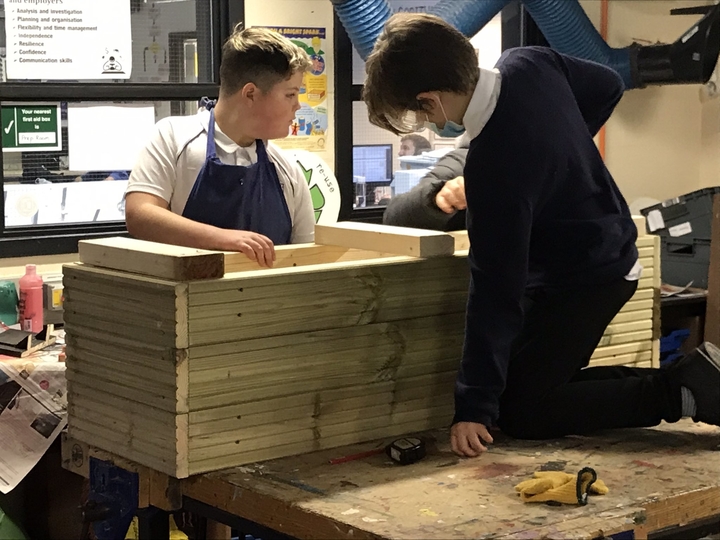 Inclusion is a Whole School Priority
Inclusion permeates every aspect of school policy and practice. A lot of thought and consideration is given to ensuring that inclusion is a whole school priority. Children matter here and this is clearly a child-centred school where children come first. Everybody I met at the school expressed their commitment to inclusion. They are well aware of the barriers that children face and they do everything in their power to remove those barriers. There is a can-do attitude that is solution focused and the school has been very successful in finding new and innovative ways to overcome those barriers.
Collaboration and Collegiality are Integral
Collaboration and collegiality are integral to the way the school works and being part of Our Lady of Lourdes Catholic Multi Academy Company (MAC) has been of great benefit to the school with many opportunities to collaborate and work together. There is great optimism about the expansion of the MAC and the additional opportunities that will bring.
Everyone Feels Valued and Included
The school is well led by the Principal and Head of School as well as a very effective SLT. Leadership is distributed and people at all levels feel valued and included and are allowed and enabled to take risks and try new things. They tell me they are trusted to get on with their jobs without being micro-managed. They feel their contribution makes a difference and they are very proud to be part of the St Bede's family. They are well trained and developed and they are confident in their roles. The Local Governing Body and the Board of Directors provide sound leadership and appropriate support and challenge.
Communication is Very Effective
Communication both internally and externally is very effective and all stakeholders are kept informed and have their voices heard on any issues that they raise with the Leadership Team. Safeguarding is a priority and pastoral care is the vehicle used to promote high achievement. Pupils who are happy and safe and secure will be more likely to learn effectively and are more likely to thrive. The mental health of pupils and staff is taken very seriously and pupils (and staff) benefit as a result.
The Inclusive Character of the School
The Catholic ethos plays a major part in the inclusive character of the school. The 'spiritual life' is fully ingrained and appreciated by staff, pupils and parents even if they are not of the Catholic faith. There is real appreciation and understanding of other faiths and the school ensures all faiths are celebrated. There is a Staff Equality Group that is working on looking at diversity across the school.
Find out more about the IQM Inclusive School Award
If your school is interested in obtaining the IQM Inclusive School Award or you wish to talk to a member of the IQM team please telephone:
028 7127 7857 (9.00 am to 5.00 pm)
or email: info@iqmaward.com for further details.
Want more information on the IQM Award? Click here to request your free IQM information pack