This week we're delighted to welcome a magnificent 7 new schools to the IQM family. Can we give a big shout out to Penwortham Primary School, Curwen Primary School, Dorothy Barley Junior Academy, Northampton Academy, St Michael and All Angels Catholic Primary School, Little Professors Nursery Walsall, and Clarendon Primary School.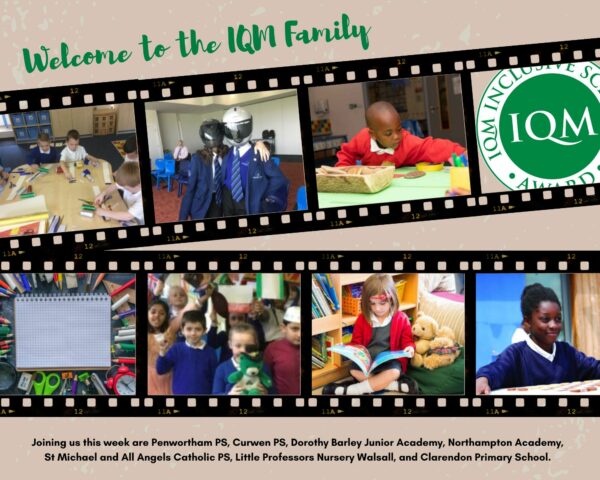 The Whole Child is Loved
We have a trio of schools securing our Flagship award this week, first up is Penwortham PS.
Speaking after their visit to the Streatham school our Assessor said, "Parents wanted to highlight how staff go out of their way to support the children at Penwortham Primary School. 
"They shared that the SENCo is always available and goes above and beyond what they would expect and is always available before and after school," the Assessor continued.

"One parent stated, "Staff genuinely care about our children – the whole child is loved and cared for."  Another shared that "Wellbeing and nurturing are at the forefront of the school vision." 
• Read more – Penwortham PS Achieves Flagship Status. 
Every Child's Needs Must be Met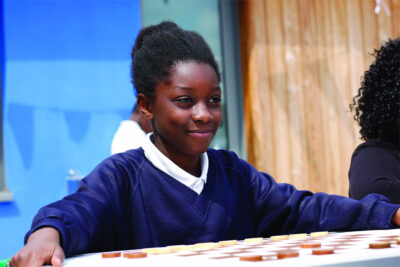 Next up it was over to Newham where Curwen PS secured Flagship status.
Our Assessor explained, "The reason why Curwen is successful is because there is a culture that promotes a sense that everybody can take part, 'we can all contribute".
"The Head of School believes that every child's needs must be met.  The SHINE principles are displayed in every class and the Senior Management Team ensure they are relevant and constantly revisited.
"The governors receive ongoing training, there is a sense of mutual support here.  The governors support the staff, and they support the governors by providing them with the relevant data and reports."
• Read more – Curwen Primary and Nursery Achieves Flagship Status 
Calm and Nurturing Environment
Our final school to secure Flagship status this week is Dorothy Barley Junior Academy.  A calm and nurturing environment with efficient and courtesy safeguarding procedures greeted the IQM Assessor at the Dagenham school.

Our Assessor concluded "It was a pleasure to meet the Headteacher, who has a clear vision of Inclusion for this well-ordered school that is informed by listening to all stakeholders.  The vision is understood by the wider team and in place across the setting."
• Read more – Dorothy Barley Junior Academy Achieves Flagship Status
People are Trusted, Safe and Respected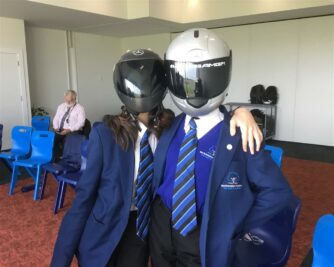 Another trio of schools achieved IQM Centre of Excellence status this week. First up was Northampton Academy.
From the moment our Assessor stepped into the Academy they could feel the commitment to inclusion.  They were made to feel incredibly welcome and special throughout the visit, nothing was too much trouble.
The Principal described inclusion as, "the feeling you get in a place where people are trusted, safe, respected and have a sense of belonging to the school community also to the local, national and international communities." Our Assessor concluded this was apparent as they walked around the school.
• Read more – Northampton Academy Achieves Centre of Excellence 
Consistent Inclusive Ethos
Next we made our way to The Wirral where St Michael and All Angels Catholic Primary School achieved Centre of Excellence status.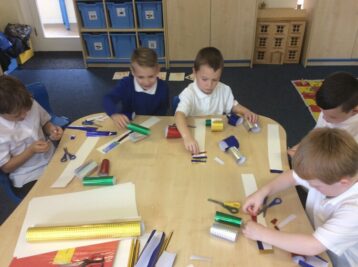 Throughout the IQM assessment visit to St Michael and All Angels, a consistent inclusive ethos was evident across the school. Pupils and families are warmly greeted in the morning; any visitors are immediately welcomed into the school community by all. The school provides a safe haven where children feel protected and cared for, with a stable connection with trusted adults.
The Headteacher and Deputy Headteacher described the inclusive culture at the school as "welcoming". This word was consistently chosen by all stakeholders throughout the day to express the essence of the inclusivity, demonstrating a united vision and experience for all. Having been warmly welcomed into the school community by all, our Assessor endorsed this sentiment.  
• Read more – St Michael and All Angels Achieves Centre of Excellence
Unique Take on Inclusion
Also securing the Centre of Excellence title this week was Little Professors Nursery in Walsall.
Little Professors has a unique take on inclusion as it benefits not just the children who attend but also many of their parents who are able to access Further Education as a result of the provision.
In a recent student survey, the nursery provision came out as a key strength.  This is because it has allowed many young parents to continue their education.  Many of these parents are very young and in need of additional support. Consequently, the outcomes for families can be life changing.  
Our Assessor thoroughly enjoyed the visit to Little Professors.  He was delighted to see how well embedded the nursery is in the life of the college and how many rich learning experiences exist for children as a result. 
• Read more – Little Professors Walsall Achieves Centre of Excellence 
Children Get Everything That They Deserve
Our final visit this week took us to Bolton where Clarendon Primary School achieved the Inclusive School Award.
Unique to the school is Clarendon's plan for '11 events before you're 11'. This is included within their curriculum and Culture Capital learning experiences.  These extend from making mud pies in Nursery to visiting Jodrell Bank in Year 5 and having an activity centre experience in Year 6.
Regarding their experiences at Clarendon, a pupil made the comment, "we're not perfect, we will forget some memories but some will be long memories!"
A member of staff commented that, "we do things for the context of our children.  Staff are determined that children get everything that they deserve.  We treat each child as if they were our own".
Clarendon PS Achieves Inclusive School Award
Find out more about the IQM Inclusive School Award
If your school is interested in obtaining the IQM Inclusive School Award or you wish to talk to a member of the IQM team please telephone:
028 7127 7857 (9.00 am to 5.00 pm)

or email: info@iqmaward.com for further details.
Want more information on the IQM Award? Click here to request your free IQM information pack.