Outwood Academy Bydales in Redcar has achieved Centre of Excellence status.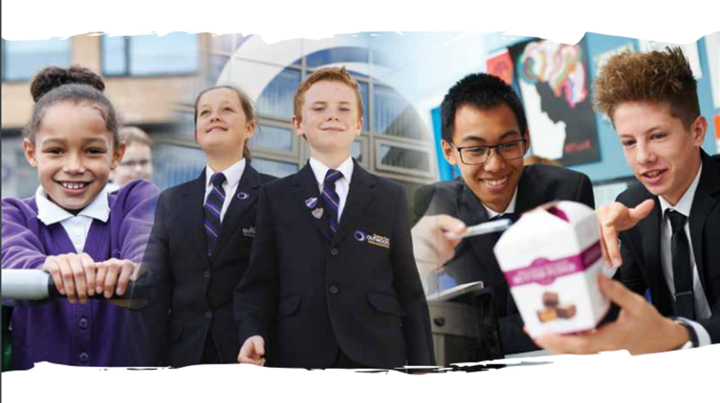 Context
Outwood Academy Bydales is a smaller than average secondary school in Marske by the Sea with 839 pupils on roll. The school community is largely White British and English speaking with only 1% of pupils for whom English is an additional language. The school serves a close knit community with varied needs. 23% of pupils are entitled to the PPG. 15% of students have SEND with 1.8% with an EHCP. Over the last three years, numbers in year groups have steadily increased and confidence in the school has significantly improved over recent years within the local area so it is now oversubscribed.
Effective Challenge and Support
Bydales is part of the Outwood Grange Academies Trust, a large multi academy trust with 32 primary, secondary and AP academies across the North of England. Outwood Academy Bydales is well supported by the Trust, with Leadership from Executive and Associate Executive Principals, alongside the school SLT which, together, provides effective challenge and support.
High Expectations, Belief and Determination
The academy has really grown over the last six years since becoming part of the Outwood group, showing real sustained improvement. It achieved an "Outstanding" OFSTED judgement in 2018 and the high expectations, belief and determination of the leadership team together with a committed and developing governing body have ensured outcomes in the academy have steadily improved, alongside the quality of education and also staff morale. Leaders describe that what has most brought about this change is increased rigour and accountability, with real clarity around system leadership. Leaders work with humility and kindness, using distributive leadership at all levels. The leadership team work cohesively within a culture of trust, where it is safe to professionally challenge one another.
Compassionate Leadership
Throughout the assessment staff and governors repeatedly talked about the compassionate leadership promoted by the Principal and SLT. Staff feel the leadership team is approachable and will listen to their views, enabling all to feel valued and to grow. The quality of relationships across the school – between everyone – are a real strength. Pupils know that the adults in their school care about them, and adults know that their colleagues and leaders are supportive – this creates a culture and climate of trust and positive well-being.
Robust Training and Support
The Chair of Governors shows incredible commitment to the academy and, with school leaders, has rebuilt the Academy Council since joining Outwood, ensuring all governors receive robust training and support in order to provide effective challenge and support for leaders. Governors have a regular presence in school (in usual circumstances), carrying out learning walks, meeting with key leaders and chairing "Parent Voice" meetings. The school is emphatic about the importance of working in a triad between the pupil, the school and parents/ carers and explain that parents at Bydales are very engaged.
Everyone Feels Included
There is a real commitment in school to promote and discuss issues around diversity, creating an environment where everyone, irrespective of ethnicity, gender, sexuality or SEN/disability, feels included and can achieve their true potential. The academy runs a LGBTQ enrichment group and pupils feel confident to openly discuss their feelings around sexuality and gender. Similarly, students with disability, those who have experienced trauma and pupils with mental health needs talk about how the school offers them support and they feel listened to and heard.
Feeling Valued and Recognised
Throughout the school there is a current focus on further developing the already positive "Praise Culture". Outwood recognise that everyone, both staff and students, work better when they feel valued and recognised so there are currently a number of initiatives, passionately led by an Assistant Principal, in place to provide recognition to both staff and students. These include:
• Postcards home for students in recognition of great pieces of work or outstanding improvement.
• Praise points – which can be given out by any adult for anything – offering immediate positive reinforcement. League tables and competitions are in place to recognise the "Top Praisers" so staff are really encouraged to praise regularly and this is kept high profile in weekly staff bulletins.
• Certificates and prizes for students when they receive a specific number of praise points.
• Y11 – "I heard a whisper" – students receive a note and a Wispa chocolate bar from SLT for positive recognition.
• Weekly "Secret Student" initiative which encourages everyone to receive praise points – as the secret student will then win sweets for the whole form if they achieve six points in a week.
• Y8 Graduation ceremony – this is a highly valued annual event attended by parents, carers and local community representatives.
• "Apples for teachers" where pupils or staff can make a nomination for an apple award, where each teacher then receives a hand carved, engraved apple to hang upon their individual wooden tree.
Enabling All to Make Good Progress
The ethos around Inclusion for learning at Bydales is very strong, well led by the VP for Deep Support, SENCo and Inclusion Co-ordinator. Leaders voice that the academy works hard to ensure individual needs of every learner are clearly understood in order that appropriate provision and support can be made, enabling all to make good progress. The Principal explains that "Integrity overrides everything" and therefore reasonable adjustments will always be made in response to students' individual needs and leaders will "fight for what is right for children".
The Effectiveness of Teaching Strategies
The SENCO has a real focus on Quality First Teaching and advises teaching staff on strategies to use with individual pupils in class. The software programme "Edukey" is well used to assess learners and measure progress, as well as to create individual "one page profiles" for all students with SEND so that pupils' needs and effective strategies to support are clearly communicated with all staff. Regular learning walks are carried out to monitor the effectiveness of teaching strategies.
Developing the Role of the TA to Maximise Learning
The academy offers a wide range of intervention programmes to support pupils with learning. These include, Lexia, Accelerated Reader, Reciprocal Reading, Heggerty Maths, Numicon etc and are delivered daily by a team of dedicated Teaching Assistants. Teaching Assistants are well trained and supported and the academy is reflective about continually developing the role of TAs to maximise learning.
Support for Social, Emotional and Mental Health Needs
Support for Social, Emotional and Mental Health needs, of both students and staff, is also prioritised. A "deep role" has been created this year for an aspiring leader as a Mental Health and Well Being Lead with the purpose of, "creating an inclusive, friendly school where people feel able to express themselves and have opportunities to experience joy." Within this role a number of current and recent initiatives have been implemented including: –
• Tailored interventions for targeted students e.g. an after school enrichment group called "Tea and cakes" for Y8 / Y11 girls with a focus on self-esteem and confidence.
• Student support group set up on Google classroom over lockdown for pupils identified through well-being calls. In this group daily resources/challenges were posted, and students had the opportunity for regular check-ins.
• For students returning from lockdown there was a real focus on feelings around home learning/return to school – all students went through this on the first day back.
• Staff well-being week. This stemmed from some staff experiencing anxiety during lockdown and therefore "chat and cheer" was instigated as an opportunity for staff support online. Since returning to school, staff were asked what they would like to have in place for well-being and during "well-being week" opportunities were created to share food and drink, have afternoon tea, have a "well-being hour" to do something for themselves such as walks on the beach or an art class. In addition to this a shared Google document was created for staff praise/compliments with all staff members included. This resulted in some very positive email responses from staff e.g. lunchtime team enabling everyone to feel valued.
• For students with significant anxiety Learning Managers offered well-being calls before coming back from lockdown and parents and students came for school tours to see how things had changed.
• The PLC (Personalised Learning Centre) has really supported a small number of very vulnerable students with flexible timetables and bespoke 1-1 support.
• Peer mentor system in school currently.
• Learning Managers are at the end of each corridor so accessible if anyone needs them.
• Lunchtimes are currently quieter with the staggered system – this supports vulnerable pupils.
• Learning Managers are all Mental Health First Aid trained and the whole team of Deep Support are trained to some capacity in Mental Health.
Student Comments
I had the opportunity to meet with a group of students during the assessment who spoke honestly and positively about their school. Some of the comments made included:
• Teachers are really approachable. You can talk to them if there are any problems and they will usually sort things out.
• I like all the different lessons we get to do, there are more than we did in primary. My favourites are Drama and Music.
• I've been really supported by my Learning Manager – when I am sad, he lets me speak.
• Behaviour is good here.
• I like it here much more than my old school. After I lost my mum there were people I could talk to.
• There is no homophobic bullying. If you're gay or trans, you're accepted here.
• The food here is brilliant!
Enrichment Opportunities
Another real strength of the school is its opportunities offered for enrichment. A wide range of after school opportunities are offered, including Arts & Crafts, Fundraising, Sports, Chess club, a Mental Health group – linked to "Mind", Gaming and LBTQ+. Clubs are free and some are specifically targeted at vulnerable learners. Staff describe the opportunities which arise from enrichment activities as incredibly valuable, including deepening relationships, social interaction and strengthening leadership skills. In addition, the school has a number of "pledges" whereby students will engage in a range of opportunities during their time at the school. These include attending an international event and community voluntary work. Enrichment activities are very much shaped through student voice.
Find out more about the IQM Inclusive School Award
If your school is interested in obtaining the IQM Inclusive School Award or you wish to talk to a member of the IQM team please telephone:
028 7127 7857 (9.00 am to 5.00 pm)
or email: info@iqmaward.com for further details.
Want more information on the IQM Award? Click here to request your free IQM information pack.