Oasis Academy Silvertown, London, part of Oasis Community Learning, achieves the Inclusive School Award with Centre of Excellence status.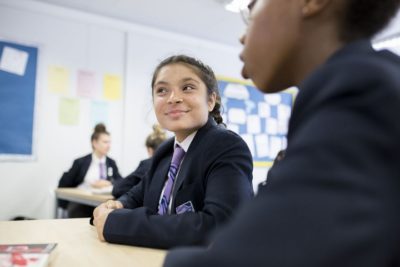 Context
Oasis Academy Silvertown opened in September 2014, and currently has three forms of entry in each year group. This will increase to 4 forms of entry when the Academy moves to its new permanent building at West Silvertown in Spring 2022. The Academy currently occupies temporary premises in North Woolwich. The Academy was inspected by OfSTED in May 2017 and judged to be good with outstanding features. There are more girls than boys overall, with nearly 50% Pupil Premium and 42% of pupils with English as a Second Language. The Academy is ethnically diverse, and the five largest ethnic groups are: White (other) 25.1%, Black African, 15.7%, White British, 9.5%, Black Caribbean 4.3%, White & Black Caribbean 4.1%
A Very Warm Welcome
Oasis Academy wanted to share their experiences and share their passion for this unique school. The school is small but works well and serves the students very well. What they lose in choice and breadth, they gain in relationships and the family feel where they are known. The students appreciate this, as do the staff and the parents/carers. The school is very well organised and staff, including the Principal, take on many roles and responsibilities and have learned a lot from primary colleagues, who have led in similar circumstances.
New Premises
The Academy is about to move into a new purpose-built school after seven years in temporary accommodation and they are extremely excited by the prospect. However difficult it has been to operate and thrive in portacabins for seven years, it proves that it is the people who make the difference and who make things work. The Principal and staff have much to be proud of.
Inclusion is Central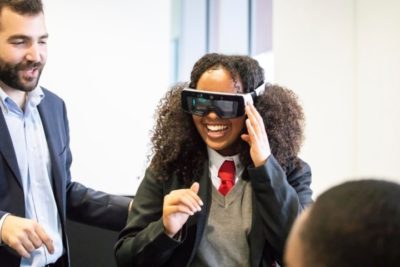 Inclusion is part and parcel of everything that happens in the Academy, and they are constantly reflecting and looking at ways to improve their practice. They benefit from being part of the Oasis Academy Trust and the values and principles of inclusion of both are closely aligned. They can offer support that allows such a small secondary school to operate and succeed. They offer an extra layer of support.
Quality teaching and learning is the key to inclusion and in this school, the focus is on constantly improving this area so that all students benefit. The SENCO offers great support to students and to staff who are expected to meet individual needs.
Diversity is Celebrated
Diversity in all its forms is celebrated and this means that students are confident in who they are. Behaviour is very good, and students have good attitudes to learning. The rules and regulations in the school are very strict but the students appear to accept and appreciate them and feel safe and secure in school. They do get irritated by some of the rules, especially when they apply to them personally but are able to rationalise why they feel irritated in such cases. The students are articulate and have their own opinions on many things and they are given many opportunities to express them. They told me they feel lucky to have a place at the school.
Parents and Staff are Happy
Parents are incredibly happy with the school and said they made the right choice for their children. Staff generally feel valued and know their contribution is making a difference to the lives of students.
Collaboration and collegiality are central to the ethos and culture of the Academy. Inclusion is at their core. They have much to be proud of.
Find out more about the IQM Inclusive School Award
If your school is interested in obtaining the IQM Inclusive School Award or you wish to talk to a member of the IQM team please telephone:
028 7127 7857 (9.00 am to 5.00 pm)
or email: info@iqmaward.com for further details.
Want more information on the IQM Award? Click here to request your free IQM information pack