Nettlesworth Primary School, Durham, has achieved the Inclusive School Award.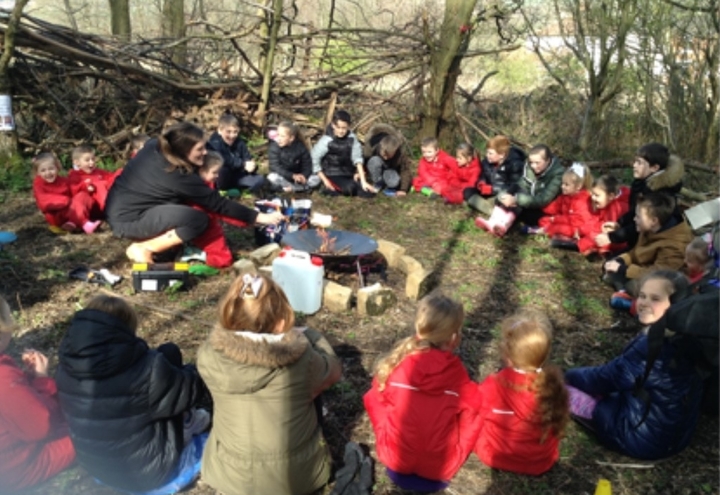 Inclusive and Welcoming School
"Amazing school, amazing people. My child is thriving."
Nettlesworth school is a very inclusive and welcoming school, where everyone is treated as a valued individual, whatever their individual needs or talents. The school has a strong reputation for supporting children with Special Educational Needs within the local area and is a popular school with the local community. Parents have a positive view of the school as reflected in the ParentView Ofsted from May 2019 with 100% of parents agreeing/strongly agreeing that their child is happy and likes school. The latest Ofsted report in May 2018 states, "Parents, staff and pupils describe the school as 'a family', emphasising the positive contribution made by the school's work on human rights. This is very much in keeping with the strongly inclusive approach taken by leaders and Governors who go out of their way to understand and meet the individual needs of each child."
Family Feel
All the adults in the school are very approachable, welcome visitors and are proud to showcase the excellent work that they do. All staff including the school receptionist, the caretaker, lunchtime staff and all teachers and support staff, engage exceptionally well with the children and the "family feel" mentioned by everyone, is ubiquitous.
Children Support Each Other
A calm atmosphere in this small village school leads to all children being focused and attentive in lessons. Children are kind to each other and support each other in their learning. They understand that all people are different. The school promotes this well as was reflected in a display about Different Families and that all families have equal value.
The Ethos is Lived by Everyone
The ethos of a Gold Rights Respecting school is lived by everyone on a daily basis as the school has its own charter, which is linked to the UNICEF Convention of Human Rights, as do individual classes, devised by the children themselves.
Interesting and Differentiated Lessons
Lessons are interesting and differentiated to make sure that everyone is making progress towards their next step. The new Cornerstones Curriculum is proving popular and encouraging a greater love of reading. A particular highlight was seeing the delight on the younger children's faces as they stared up at the reflection from torches in a darkened classroom. The children encouraged each other to look up. An ugly sister writing a letter to Cinderella to apologise for her behaviour was a literacy activity that sparked everyone's enthusiasm. Differentiated activities were provided to meet everyone's needs so that they could all succeed with the tasks.
Good Progress
Academic results are good with all pupils making at least Good progress during their time in the school.
Well-being and Mental Health is Very Important
Well-being and good mental health are very important to the school with resilience as a key goal for everyone. Lunchtime is a special opportunity for all the children to eat together and socialise in their mixed-age team groups. The school cook works hard to make sure that everyone receives a nutritious meal and all allergies are catered for. Transition arrangements for new entrants and for pupils moving to Secondary School are well managed so children feel confident and secure. The school has good links with Nurseries and Secondary schools nearby.
Pupils Like the School
Pupils like the school and are keen to talk about the opportunities they have. They like their teachers with one Year 5 boy saying:
"Teachers are very encouraging, they bring your talent out of you."
Find out more about the IQM Inclusive School Award
If your school is interested in obtaining the IQM Inclusive School Award or you wish to talk to a member of the IQM team please telephone:
028 7127 7857 (9.00 am to 5.00 pm)
or email: info@iqmaward.com for further details.
Want more information on the IQM Award? Click here to request your free IQM information pack.