Magdalen Academy, Wiggenhall, Norfolk, has achieved Centre of Excellence status.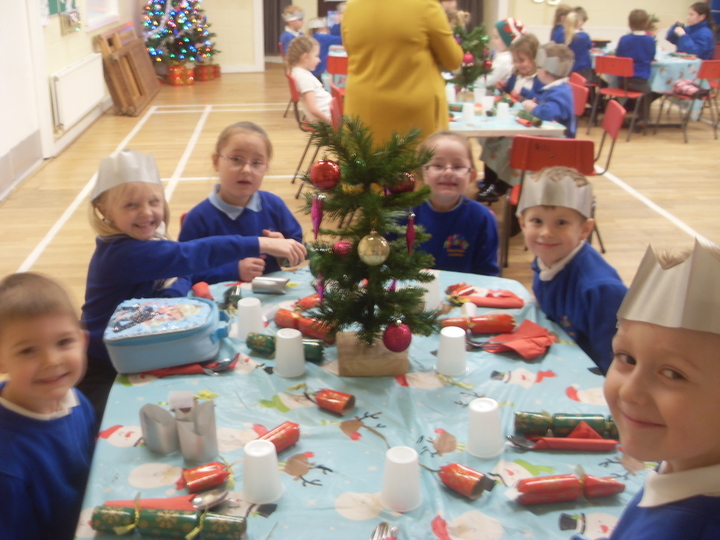 Passionate about Inclusion
Magdalen Academy is a fully inclusive school. The commitment of the whole school community to creating an inclusive, happy and safe place for all is outstanding. The leadership team, all teachers and support staff are passionate about inclusion and are aspirational for the future of all pupils.
A Good Reputation
The school has a good reputation and is known as being very welcoming and nurturing. Pupils travel from near and far to join this school. Dedicated Heads of School and the whole staff team work together to keep all pupils and families involved and included. It is clear to see that all staff know each child and their families very well. As one parent said:
"We are like a great big family."
A Can-Do Approach
The staff team treat each child as an individual and make sure that all pupils can equally access opportunities. There is a 'can do' approach throughout the school and all staff work hard for the children. There is a real sense of pride in the school.
Ignite Innovation and High-Quality Education
Magdalen Academy joined the KWEST MAT in April 2018. The trust is clear that 'child focussed education' is their priority. The CEO and trustees place great emphasis on the KWEST core values, of which inclusion is uppermost. The trustees have a range of experience and a clear focus on the equality of access for all children in the Academy. They are passionate about enabling, supporting and challenging schools to offer an exceptional education through working together. They facilitate sharing best practice and training and aim to ignite innovation and high-quality education through large scale budget management and educational expertise.
Pupils have Opportunities to Voice their Opinion
All pupils at Magdalen Academy belong to a 'House Circle' which means that they attend regular meetings. House Captains keep records of discussions in a minute book. The minutes show that all pupils have opportunities to voice their opinions through the agenda. Recent topics have been Health and Fitness Week, school rules, discussing learning in lessons and what they would like to learn next.
Pupils Enjoy Responsibility
Pupils enjoy responsibility and take care of each other. House Captains and Vice Captains take on responsibilities in the lunch hall, serving water and helping to tidy up afterwards. Soon a group will be visiting the Food Bank to see what happens to the Harvest Festival contributions. There is a positive rewards system to recognise groups who are following the lunchtime rules which are clearly written on each table. Other pupils are 'play leaders' and organise games on the playground, taking care of the equipment. Year Six pupils take turns to set up for assembly and Digital Leaders operate the IT equipment. There are many opportunities for responsibility in the classrooms.
Pupils Talk and Listen Respectfully
Pupils talk and listen respectfully to each other. They are confident in expressing their opinions and coming up with innovative ideas and suggestions. They like the family feel of the school, as one pupil explained:
"I like a small school as I know where everything is and I think I know all the children."
They are supportive of the new behaviour approach and feel pupils are responding to it well.
Personalised Curriculum
Teachers and staff are proud of the school and have really personalised the curriculum so that every child can access high quality learning and have a degree of independence and choice. The STEM leader has worked with other school staff to share good practice and there is evidence of the impact that this is also having in external settings.
Evident Commitment to Inclusion
The SENCO is very experienced, and she currently works across two schools. Her commitment to inclusion is very evident and she works hard, particularly with the Parent Support Advisor and all staff to ensure each child has the appropriate support. Teaching assistants are well trained and have a good set of skills which enable them to support pupils effectively.
The Books are Alive
Curriculum enrichment books give an excellent overview of the curriculum experiences of all children. Recent examples include opportunities to listen to an inspirational Paralympic Skier and a visit to Norwich Cathedral. The books are alive with photos, pupils talked with interest and in detail about the cathedral organ and information gained on the recent visit.
Pupils are Involved in the Planning Process
The Reception and Year One 'floor books' are a recent initiative and show that younger pupils are also taking a role in planning their own learning. The books contain examples of pupils' writing, photographic evidence and pupil voice. Pupils are developing their curiosity, asking questions about what they would like to learn and discover.
Parents Want to Help
Parents have very positive views of the school and a large number came to express their gratitude and to talk about the school. Parents strongly appreciate and value the school and the support their children receive from the teachers. Parents want to help the school and they do this in many different ways, for example, holding fundraising events to reduce the cost of school visits or by supporting a project such as a new garden area. They also give their time, for example by tidying the school outdoor environment or other small projects. As one parent explained, staff do so much for our children,
"it's nice to give them a hand."
The parents also model this helpful behaviour to their children, involving them in tidying up the grounds and helping everyone to feel involved in the school community.
Staff that Go Above and Beyond
Magdalen has a good reputation for including everyone. Children who join the school have received a warm welcome, sometimes having had an unsettled time at a previous school. One parent was very relieved that her child is now:
"happy and learning."
Others have had medical issues but are confident that staff at Magdalen will go above and beyond to do their best to help everyone to be included. A parent said that she is pleased that her child can now 'join in.' This positive ethos is very clear in a school where any barriers to learning are well managed due to staff teamwork.
Find out more about the IQM Inclusive School Award
If your school is interested in obtaining the IQM Inclusive School Award or you wish to talk to a member of the IQM team please telephone:
028 7127 7857 (9.00 am to 5.00 pm)
or email: info@iqmaward.com for further details.
Want more information on the IQM Award? Click here to request your free IQM information pack.