Lipa Primary School, Liverpool achieves Flagship School status.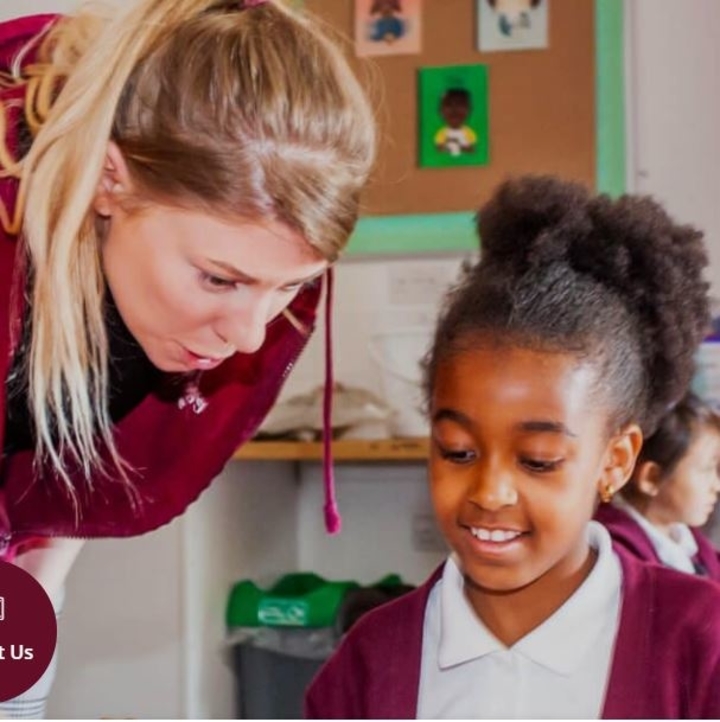 Context
Liverpool Performing Arts Primary School is a larger than average sized primary school and the only Free School to be found within the Liverpool Education Authority. It was opened in 2014 with their first Reception aged pupils. It is now in its seventh year with their oldest pupils transferring to High School at the end of this year. There are currently 365 pupils on roll and their motto is to give all of their pupils,
'A passion for learning.'
The school expects a lot from their teachers and everyone within the school supports the vision and values that pupils will learn about through creative and performing arts. By immersing pupils in attractive and enjoyable learning activities the school ensures the pupils leave with life skills, which will serve them well for the future. This is taught in a fully inclusive environment and the school currently has many pupils who have English as an additional language from over 30 different languages that are currently present within the school community.
The School Values are Truly Inclusive
Inclusive practice can be defined as attitudes and methods that ensure all learners can access education, a place where everyone works to make sure all learners feel welcome and valued. When the values of a school are truly inclusive it benefits all learners and this is certainly the case at LIPA Primary School. Governors, teachers, parents and pupils are all passionate stakeholders who are ready to be adaptable and flexible in their working and this year they have worked passionately to gain approval to open their own 'High School' and many of their pupils will be continuing their learning journey with them. This alone is a testimony on how impressively they serve their community. It is a school that quickly shares with you how everyone in their school has 'great opportunities.' This is because they adopt a project-based learning as the backbone of their curriculum allowing them to approach inclusive education as a continuous process of transforming practice in their school. In doing so, they successfully support all learners.
Partnership Working
The enrichment opportunities are impressive and include partnerships with external stakeholders such as The Tate gallery, Capoeira, Edge Hill University, Movema, Little Sports, strong links to their Lancashire Partner School Becconsall C.E. Primary School and the City of Liverpool College. After-school activities for pupils include Singing Showstoppers, Yoga, Photography, Multi-skills, Irish dancing and a creative club to name just a few and the activities are changed termly to keep interest and motivation to try new experiences high.
Everyone is Involved in the Action Plan
The passionate and knowledgeable Inclusion Lead has ensured that there was an attention to detail within the Inclusion Quality Mark's Centre of Excellence action plan and has modelled a strong 'capacity to listen' with both pupils and adults. With the support of the Headteacher and Deputy Inclusion Lead, she has driven through the action plan, seeing the whole school team wanting to be involved. LIPA management team pride themselves in ensuring that staff are selected recognising and using their ability to develop creative and innovative teaching and learning experiences. Using these individual skills, they can ensure the maximum impact on pupils' learning. Within the action plan there were clear success indicators from the outset, and the evidence presented and willingness of all to discuss their learning and share their work showed a consistent approach to the ethos of being a school where all are valued for their individuality and highly skilled contributions.
Promoting an Inclusive Environment
Both Governors and Senior leaders are well skilled and knowledgeable in their positions and see it as critical to creating an inclusive environment. They pride themselves on promoting a growth-rich and praise-rich culture that impressively understands and demonstrates an in-depth knowledge of the unique community they serve. They have created a unique bespoke learning environment that supports the diverse range of pupils they have. Practitioners and fellow professionals within the school, work to ensure pupils have access to resources that support their learning, providing them with explicit strategies, with examples to scaffold their learning and to integrate related concepts to aid their understanding. Over the seven years of being open they have devised the curriculum to ensure that pupils' natural curiosity is encouraged and that pupils engage in their own discoveries. Examples are the recent mental health awareness week, a week where pupils connected with nature through a number of activities, Year 3 'Groovy Greeks' project and how Year 6 pupils investigate their own crime scene after the mysterious disappearance of their own Headteacher. This resulted in many self-learning opportunities on the 'Who, What, Why and How, questions to answer.'
The Pupil Voice Programme
Much of the school's curriculum is taught through active participation as equal members of the community and is a real strength of the school. The results are there to be seen as the progress and impact on learning is well recorded through data that shows excellent academic standards building over time. Staff listen to the pupils as part of the 'Pupil Voice programme', they encourage them to take the opportunity to express themselves as they reflect upon their place in the school and wider world. They ensure that they are involved in decisions and how they impact upon them. Through this approach pupils' behaviour is exemplary and they work positively with their peers and school management. One member of staff commented how every child;
'deserves to be listened to and more importantly have their thoughts valued and acted upon where we can, all staff do this at LIPA.'
The School has an Excellent Reputation
Learning and teaching is innovative, and time is never wasted. Pupils have access to practitioners that model energy of creative thinking, drawing everyone on board. They encourage pupils to think and discover answers together. They have a skill in connecting learning to real live experiences and this is a driving force within learning at LIPA Primary School. The school enjoys an excellent reputation within the local community and regularly encourages visitors into school to enhance the curriculum. The assessor who could not visit due to the COVID-19 pandemic was impressed with the way everyone was willing to help everyone, as a visitor what they bring is unique and they have such a fresh outlook to supporting pupils to achieve their best each day in whatever the diverse nature of the opportunity is being offered.
Everyone is Involved
Another important aspect of an inclusive environment is providing opportunities for parents, carers and guardians to be fully involved. Staff shared how they believed the support of 'going above and beyond' helped. One example during the current situation is where staff arranged a variety of support mechanisms, while pupils could not come in but staff more importantly just 'make their day!' On the day of the assessment the pupils had made 'positive biscuits' in their lesson and were intending to share around and 'spread the kindness.' Another parent commented how she had made the right choice of school and that; 'the whole school is brilliant. Everyone on the staff is great, I don't know what I would do without them.' Another parent shared how the school 'sees all of the child in a holistic way, empowering them to be positive learners, this positivity sees my child making steps of progress most days and however small the steps are, it is valued.'
LIPA is one Big Family
It is clear that a considerable strength of the school is the staff. They are so enthusiastic and excited to be part of LIPA. They recognise that they have the permission to be creative and many of them are in their words 'home grown.' This is because a number of staff spoke of how they started their career at LIPA and are now, 'engrained in the walls.' They have been encouraged to take on new challenges encouraging them constantly be the best and one staff member commented
'CPD is impressive here as they see your potential and support you.' Staff members spoke how they just 'love coming into school every day and how every opportunity is taken to work alongside others and through collaborative activities. There is a strong respect for each individual here.'
They also spoke how as within any family, there is 'challenge with care' that creates a superb 'can do attitude.' Parents also appreciate staff being a strength of the school as during the partial closure due to the pandemic, staff arrived at the school one morning to be welcomed with a heartfelt message of thanks chalked onto the steps by a parent. It is clear that the school truly believes that by
'working together, we keep together.
Find out more about the IQM Inclusive School Award</h3
If your school is interested in obtaining the IQM Inclusive School Award or you wish to talk to a member of the IQM team please telephone:
028 7127 7857 (9.00 am to 5.00 pm)
or email: info@iqmaward.com for further details.
Want more information on the IQM Award? Click here to request your free IQM information pack