Laxey School in the Isle of Man achieves Centre of Excellence status.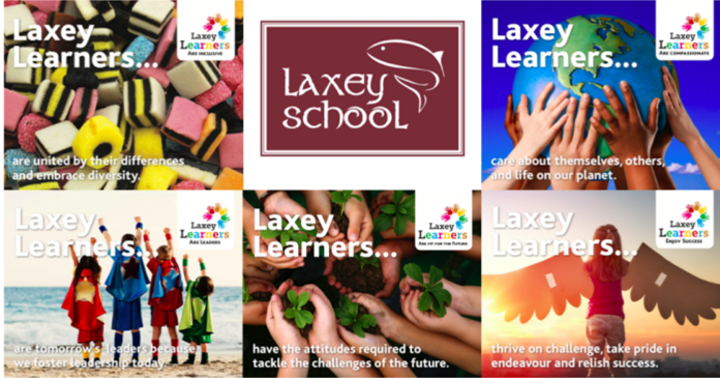 Very Family-Orientated
Laxey School is very family orientated. When the school was closed for three months due to Covid-19, the staff and families took every opportunity to communicate by phone, email, video clips and by joining together for an assembly on Zoom. The staff team led an assembly on Zoom in real time, with families also contributing. During the assembly, a group of parents led a song with their guitars and children read a poem. The purpose was to get everyone together and it worked! The school estimate there were 150 live feeds and 200-250 hits. Pupils reported how much they enjoyed seeing all their friends at the assembly and this helped to give them a feeling of belonging.
Positivity and Focus
The pupils returned to school in June and their learning was reported to have been very effective as everyone 'hit the ground running.' Pupils made great strides in their learning and had a very positive approach. The leadership team reports that their monitoring demonstrates outstanding teaching and learning. Now staff say they feel 'so glad to be back' at school for the Autumn Term. Pupils report that
'it's so nice to be back at school as we can all interact.'
There is a feeling of positivity and focus throughout the school.
Celebrating Learning
Celebrating learning is a key feature of Laxey School. Pupils say they love the 'magic moments' when teachers spot that they have mastered a new skill and share this with the school community. As one pupil said, 'it's nice to hear what other children have been learning.' The pupils say that every student is treated as an individual and
'every person is recognised for what they do.'
The school community really believes in inclusion and is outward looking to constantly embrace and share ideas.
The Learning Hub of the Community
There is a consistent message that Laxey School is the learning 'hub of the community' and that there is a richness to working with others. This results in a host of opportunities for pupils to be involved in learning. Outside the classroom, the sports events and coaching are back on the agenda and pupils are fully involved in these, for example, golf, hockey and football. Within the school, the pupils are keen to celebrate their learning at special assemblies. Every child can be heard in assembly as there is now an effective microphone system and all can share in others' successes. Volunteers are welcomed and their contributions are valued.
Responsible, Independent Learners
Pupils are encouraged to be responsible, independent learners. The school council report that they enjoy being able to be involved in making decisions and sharing ideas. All pupils are given the opportunity to write and apply for roles of responsibility and a letter is displayed to model this. This will result in representatives from each class participating.
Pupils have Ownership of their Learning
The classrooms have challenges for pupils to choose to move learning forward and to stretch themselves. These challenges are decided by the class at the beginning of each term when new topics are introduced. There is very much the feeling that the pupils have ownership of their learning and that they find it interesting and exciting. The special days, such as Art Days, were clearly enjoyed.
Fully Engaged in Learning
During the guided tour, all pupils were fully engaged in their learning. In the Reception classroom, the pupils were already taking on the tasks of watering their plants and were confidently exploring the water and playdough. In Year one/two the pupils were reading in a focus group and independently taking part in activities such as 'finger gym.' Year three were planning their new topic and Year four were swimming. Year five have a high level of independence. Now they self-register, sign up for lunch choices and are trialling continuous provision. Pupils in Year six described how they had been planning their WW2 topic and were looking forward to learning more about this.
A Sustainable Future
At Laxey School there is a very strong desire to create a sustainable future and this is seen in the Eco Buddies group. The pupils have ownership of the group and are developing their leadership skills by completing an environmental review and keeping minutes of their regular meetings. They have already led a Bright Futures Conference in Douglas to share their projects. They have also been recognised for their success by being shortlisted for a national award and attending a presentation in London. The Eco Buddies are fully involved in many projects which would be very interesting to disseminate to schools far and wide. Pupils say they are using wax wraps instead of cling film; notice the village is tidier following litter picks and understand how keeping the beach clean is vitally important. The 'Beach Clean' involved many supportive families and resulted in around 100 extra volunteers taking part with the school pupils.
In Partnership with Parents
The staff are very clearly listening to parents and continually striving to ensure
Laxey School is very much at the heart of the community. School staff are pleased to consider adapting systems when parents offer suggestions which result in pupils having as many opportunities as possible, for example, the school website has been improved to enable families to access learning resources during the lockdown. A parent forum has been set up and minutes are readily available for all to read. This is a very effective system for parents to contribute to the development of the school. The school is looking forward to implementing one parent's suggestion for a special welcome to new families led by parents.
Find out more about the IQM Inclusive School Award
If your school is interested in obtaining the IQM Inclusive School Award or you wish to talk to a member of the IQM team please telephone:
028 7127 7857 (9.00 am to 5.00 pm)
or email: info@iqmaward.com for further details.
Want more information on the IQM Award? Click here to request your free IQM information pack.