Carr Hill High School, Kirkham in Lancashire, achieves the Inclusive School Award for the first time.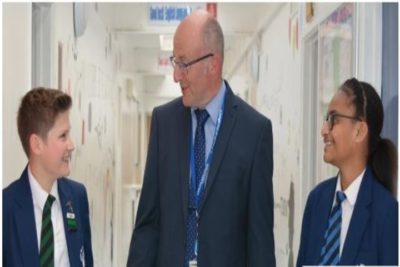 Context
Carr Hill High School is an 11-16 comprehensive school in Lancashire with around 1000 students on roll. The number of students eligible for free school meals is 18.9%, just slightly above the national average. The number of students in receipt of pupil premium top-up funding is 32%. There is a relatively high proportion of service families (fifty-three students) due to the proximity of the armed forces' Weeton barracks. The proportion of students from minority ethnic groups, and for whom English is not the first language, is below average at 5%. The number of students with Education Health and Care plans has risen from three to seventeen in the past 12 months. There are currently nine students accessing alternative provision. The school has a high mobility rate with a significant number of in-year admissions and leavers, impacted this year with some Battalion change at Weeton camp.
The Team at Carr Hill
The Headteacher has been in post since January 2015 and the four Assistant Headteachers have been appointed subsequently. There has been a recent re-structure of the Senior Leadership Team with the introduction of Key Stage 4 and Key Stage 3 Inclusion Leaders. Staffing is stable and the school has been able to recruit subject specialists to all posts. A new subject leader for English started in September 2018 and a new leader for Maths began in spring 2019. The SENCo has been in post for four years. In addition to the teaching staff, there are currently three non-teaching Pastoral Managers (PM) associated with specific caseloads over the five year groups. There are two Learning Managers, six Learning Support Assistants and Intervention Mentors (Higher Level Teaching Assistants) in both maths and English. There is a Pupil Premium Manager with a specific focus on pupil premium students' progress and attendance. The school has also temporarily employed a primary specialist to assist with provision in Years 7 and 8 to help the recovery plan following gaps in learning accrued during the Covid-19 pandemic.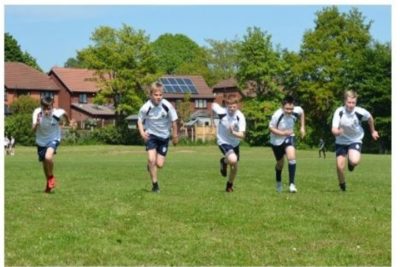 The School Made Significant Changes
The Headteacher, Governors and Senior Leaders currently judge all areas of the Ofsted categories in school as 'good' in their Self Evaluation Form (SEF). In 2017, the school was judged to 'require improvement' by Ofsted. Since the last inspection, the school has made significant changes to staffing, including a new Leader of English. Internal assessment data shows significant improvements, particularly in core subjects and overall behaviour and attitudes to learning has improved substantially. Post-16 transition is positive, with 98% students going on to full time education, training, or employment. Exclusion figures have decreased since previous years and there is a downwards trajectory, however they remain higher than the Leaders would like.
Inclusion at The School
According to the Headteacher, inclusion at Carr Hill High School is:
"everyone achieving their best and becoming their best, it doesn't matter what their starting point is".
The vision articulated on the website encompasses the inclusive ethos. When describing the staff culture, the IQM Coordinator states that they are:
"working very hard to allow every one of our young people to pursue excellence in all that they do". They want their students to "be committed to being the best they can be, to have ambitious goals for themselves and their future; to look for solutions to problems and learn from mistakes rather than giving up; and to develop a deep sense of respect for themselves, others, the school and the wider community".
The IQM Coordinator
The IQM Coordinator is highly dedicated to the inclusion agenda. She wears her heart on her sleeve and it is evident she cares deeply about the students. She provided a comprehensive IQM Self-Evaluation Report before my visit and organised the two assessment days in a professional manner. She was honest and open throughout the process, showcasing the genuine inclusive practices during a regular day at Carr Hill High School.
Improvements in Behaviour
Clear improvements have been made over the past few years, significantly in behaviour through the new behaviour for learning grading system which encourages students to take ownership for their behaviour and engagement with learning. Inclusion data is positive; it accurately reflects what I saw during my visit. I only witnessed good or better behaviour across the school during lessons and during unstructured times. Standards of uniform were inconsistent in the different lessons and across the different year groups. Standards of presentation in books were not consistent across the subjects. The Leaders are aware of these areas of inconsistency and have already begun to address them.
Positive Attendance
There is improved monitoring and evaluation of provision which has led to improved standards. There is a forensic approach to track and monitor attendance. Attendance data is analysed daily, and substantial gains had been made in the autumn term. There was a positive attendance trend in September, which has subsequently been impacted by the ongoing Covid pandemic. However, when compared to attendance data in secondary schools nationally, attendance has remained above national average figures. Gaps remain between the attendance of students who receive Free School Meals (FSM) and those who don't, however, there has been significant improvement when compared to the national average attendance of FSM cohorts.
The Pupil Premium
Progress outcomes are improving, particularly in core subjects. The new Leadership of English is a real strength which has led to improved provision in that area. The progress gap between Pupil Premium (PP) and non-Pupil Premium students is narrowing. Again, there is meticulous tracking and monitoring of the PP cohort. The non-teaching Pupil Premium Manager ensures that all PP students have an adult who takes a keen interest in their education and wellbeing. The PP Manager has a holistic overview of the cohort she works with and provides targeted support for attendance, behaviour, or learning. There has been a shift in the culture across teachers to deliver a quality first approach which has also led to improved outcomes for all. The SENCo is highly experienced, deeply knowledgeable and committed to her role. She advocates for all the children on the SEND register. To support her in fulfilling her role to the maximum, the school is looking to appoint an Assistant SENCo from September.
The Pastoral Team is More Productive
The Pastoral Support Team are non-teaching staff who support students' mental health and wellbeing, as well as behaviour and attendance, to ensure they are in school and able to access the learning. The pastoral structures were recently changed. The Pastoral Support Managers now provide carefully planned, targeted support to students who need it. Provision is less reactive and more proactive.
Increased Awareness of SEMH
It was a pleasure to meet with the Maths Intervention Mentor who is a great advocate for the department in terms of building positive relationships between staff and students. The Leaders had identified attitudes towards learning in maths as a barrier. Historically, the subject was seen as too difficult, and students lacked motivation to learn. There is now an increased awareness of students' Social Emotional and Mental Health (SEMH) and how it affects their openness to learning. There is a sharp focus on developing a growth mindset and resilience to instil confidence and change perceptions towards the subject.
The Curriculum is Fully Inclusive
The curriculum at Carr Hill High School is fully inclusive and personalised to individual needs. There is lots on offer to ensure all students can pursue their interests at appropriate levels for them. The school provides different levels of qualifications in the same subjects to ensure there is something on offer for all.
Find out more about the IQM Inclusive School Award
If your school is interested in obtaining the IQM Inclusive School Award or you wish to talk to a member of the IQM team please telephone:
028 7127 7857 (9.00 am to 5.00 pm)

or email: info@iqmaward.com for further details.
Want more information on the IQM Award? Click here to request your free IQM information pack