Burnt Oak Primary School in Gillingham has achieved Flagship School status.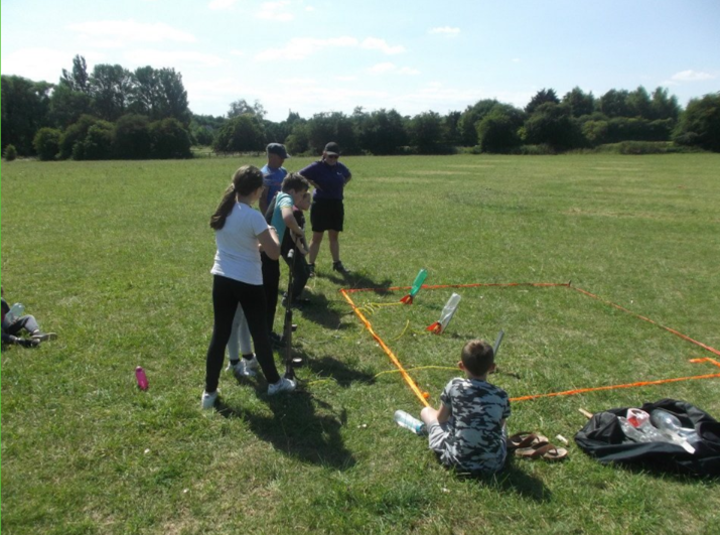 Committed to the Inclusion Agenda
This is the third Centre of Excellence Review at Burnt Oak Primary School. They have embraced the IQM criteria and have continued to move the inclusion agenda forward. They are solution focused and go to great lengths to make sure the needs of all children are met.
Wholly Supportive of Inclusion
The Headteacher and Governors are wholly supportive of this agenda and make sure it becomes a reality. Strong committed leadership is key to the success of the school.
During Lockdown
The first meeting of the day was with the Headteacher and the Inclusion Coordinator/SENCO/Assistant Head who told me how the school managed to get through lockdown and what has been happening since everybody came back to school in September. Heidi confirmed that the school had been opened throughout lockdown. About thirty pupils (vulnerable and key workers children) came into school over that period – more as time went on when families were reassured that it was safe. Staff came into school on a rota basis whilst others worked from home.
Blended Learning
Work and activities were uploaded via Twitter because this was something almost all pupils (parents) had access to. Both said that they stuck to the technology they knew and did not feel this was the time to move to other platforms. They also used Tapestry, which is an App that can be used to communicate with parents. Staff encouraged them to use this platform and to engage in learning this way. The school provided food parcels to be given out with paper packs of work but the initial take up was low because there was a lot of fear about the virus and families did not want to leave their homes and go out. Phone calls were made to encourage parents to come in and to collect work and food parcels. The SEN and Pastoral teams, together with the Family Liaison Officer and Place2B worker, were tasked with keeping in touch with vulnerable children and families. They said that families were really happy to hear from them and to know they were there. They were usually keen to talk. The children really enjoyed the contact and felt reassured – it made things seem more normal. The Assistant Head told me this was more about the emotional support rather than learning support. The Headteacher is the designated teacher for Looked After Children and she made sure she was in regular contact with them throughout lockdown.
Some Staff Worked from Home
Staff who were deemed as vulnerable or had a vulnerable member of family were not asked to be part of the rota but were asked to work at home. Heidi and her team used emails and phone calls to keep in contact with staff across the school. The information shared at online SLT meetings were cascaded down the line to the whole school. Keeping everybody informed about what was happening was key to their wellbeing and was seen as a priority.
Supporting Staff Wellbeing
She then sent out regular positive messages to staff and asking them what they needed to help with their own anxiety. The school signed up to Care First Counseling Service and this was signposted to staff. Also, the Place2B service that is integral to the school were there to work with and support children. Some members of staff were actually anxious about the children who they normally support and were reassured to know that Place2B was supporting them. When I asked who supported the Headteacher and the team she told me that they had supported each other, and she said this collaborative approach was what was needed at this time.
Return to School
Reception, Year 1 and Year 6 returned to school in June and they had about 50% attendance at this time. Once again, the numbers increased as time went on and parents felt comfortable to send them in. The children themselves were very happy to be back. The curriculum was kept light as they returned with an emphasis on fun and there was a lot of PHSE and circle times – preferably outside so they could talk things through. The whole school returned in September and so far they have not had to send lots of children home but have had an occasional child who has had to self-isolate because they have been in contact with somebody who has proved positive for Covid. When Year 6 returned at the end of June they did as many 'normal' things as possible so they could share their memories. They had the usual 'leaving' tee-shirts printed and had lots of presentations and an outdoor final assembly. Thankfully, they had been on the Year 6 residential at the start of the year, but they were disappointed not to be able to do the SATS they put so much effort into preparing for. The school has checked that they have all gone on to secondary school and they did get to say good-bye to teachers. The Assistant Head commented that the transition conversations with secondary school SENCOs were very useful and because these were done via MS Teams, he was able to speak at length to many more Year 7 Pastoral Heads and SENCOs than ever before. This is something that may be useful to do again next year.
Supporting Pupils
The school put a PowerPoint presentation together to tell children and parents about their new teachers when they came back in September so that parents could talk to children about this before they came back to school. This was well received, and children were reassured.
Additional Support
The school (and the country) were expecting children to return to school as emotional wrecks but in fact this has not happened, and the majority are very happy to be back. There are some who need additional support for their anxiety, but these are small in number. The School Council have been making themselves very busy at this time and have lots of ideas about what else they can do to make the school Covid safe. They are also keen to report anybody who is not following the rules!
Closing the Gaps
I asked about the expected (much talked about) gaps in knowledge and understanding and skills following lockdown. Teachers have been informally assessing pupils to identify gaps and are planning their teaching to close them. Special arrangements have been made for Year 6 where two classes have been split into five with additional staffing provided by the deputy heads. The aim is to close the gaps and they have done some practice tests to see exactly where individuals are in their learning. Teachers are looking at pupil targets in books and reintroducing topics and recapping on previous work as required. Once staff are clear about what they know and understand, they are able to put in very intensive support.
New Rules and Regulations
I asked the Assistant Head how pupils with emotional and behavioural plans were coping with the new regime including lots of new rules and regulations. Most have embraced their return to school and although two pupils did find the transition back to school really difficult, they were supported by a behaviour mentor in class and around the school until they settled. The compliment of Teaching Assistants is increased by a number of TA Apprentices, which means every group (including the Year 6 groups) have a dedicated Teaching Assistant.
Place 2B
I spoke with a member from Place2B who has been working in the school for some time. Place2B is well established in the school and its staff, children and parents value it as an exceptional service. She talked about what had happened in March when the Covid lockdown was brought in. She continued to come into school a few days a week and worked at home for the rest of the time. When in school she was able to help support the vulnerable and key worker children. She (along with other staff) read them social stories and ran circle time sessions. She arranged for the children to make 'positivity posters' and write down nice moments of the day and what they should do if they were having a bad day. Since the children and staff came back to school in September the Place2B has been inundated with requests to see someone; some are worried about their parents and their job security. Others are worried about grandparents or other relatives. Others are just sad. The anxieties are many and varied. The Place2Talk Service is somewhere children can refer themselves to and they usually meet in a group of 3 (pre Covid).
Supportive Governors
Next, I was able to meet one of the school governor who been a school governor for over five years and is currently the SEN Governor and she shares the Safeguarding role with the Chair of Governors. She told me the Chair has been in post for about three years and the membership is very stable. All Governors are very committed to inclusion and are very supportive of the work that the school is doing.
Supporting Inclusion
This is demonstrated by the funding agreed for the inclusion agenda. The governor agreed that funding is very generous for inclusion, but she says they receive a lot of information from the school about the support provided for children and their families. Governors are very familiar with this work and have great respect for it and will fight tooth and nail to ensure it continues. She tells me that the governors understand the demographics of the school and the community and so understand their needs. We talked about the Safeguarding Policy that is regularly reviewed and has been updated and amended to cover the Covid pandemic arrangements. The Chair of Governors regularly comes in to check the Central Record and to meet with the DSL. The governor meets regularly with the Assistant Head to discuss SEN issues and plans and he often attends Governors meetings to keep them informed. Similarly, the lady from Place 2B attends Governors meetings to make presentations and to answer queries and questions. Governors are always welcomed into school and they participate in a range of activities to keep the work of the school under review.
School Council
We talked about the School Council and if children with special needs are included. It seems many are picked by their classmates and they contribute lots of ideas because they 'think differently'. Both the Assistant Head and the Governor agree that Pupil Voice is very important, and they are trying to ensure they are up and running again very soon.
Parent Governors
There is an annual parent survey and there are two parents on the Governing Body. The Governor said the newly elected parents (and all new Governors) are buddied up with a more experienced member of the team. There is a Governor who is in charge of training who regularly updates the team on what is available for new governors and indeed for more experienced ones. Childcare is also provided for those who need it.
Pupil Premium
The Governors are fully involved in deciding on how the considerable Pupil Premium funds are used to support pupils. The Assistant Head said that the school population is changing as many families are moved from London and are often moved in and out until they are permanently housed. This is something the school has to manage and make sure that this mobility is carefully managed. The number of pupils who are new to the country with little or no English is increasing as are others with different levels of fluency and the school has made sure they are fully supported. The school aims to have a language rich environment. Although there are currently only three pupils with EHC plans there are three more in the pipeline, there are a very high number on the SEN register who all need support.
Supporting Teachers
I asked the Assistant Head what the school does to support teachers and help them become even better teachers and to provide for the needs of pupils with special needs. He told me that the school is supported by Bradfield School, which is a specialist provision which gives outreach support to teachers. Marlborough School also provide specialist advice and guidance. A specialist teacher will come in and observe a child they have concerns about and give the teacher advice and guidance. The Assistant Head (a specialist on behaviour) delivers training and CPD on social and emotional health. This is practical training that helps teachers understand the reasons behind children's behaviours but also gives them ideas on how to address them. Teachers plan together and have several conversations about teaching. Subject leaders and the senior team also provide support and advice.
Nursery Provision
The school has a nursery provision and most of the children who attend that come on to join Reception. In normal times families would have been visited at home but in current times they receive a phone call as part of the introduction and induction process to get a feel of what the children are like and about any Speech and Language difficulties. The Foundation Leader says children come in at a very low base. There is a large intake of children with EAL needs. Around 50% are toilet trained and the staff support them to get them toilet trained when they are in Reception. They aim to give parents as much support as possible. Nursery places are all part-time and are all funded. Normally, there is a 'slow transition' and they come in for half an hour a day and then an hour until they stay for the whole session. Those who have been to nursery settle quickly into Reception, but the staff make sure that all children are welcomed and included. Parents are not allowed (currently) on the site and that can be tricky for a few who are anxious (children and parents). In lockdown the school used Tapestry (an App) to share information with parents and children and all the learning goes on it. They developed a photographic learning journal and parents can see what their children are doing. During lockdown parents were encouraged to upload photos of what they were doing at home. Messages are shared this way and parents can respond on it. Home learning activities (that could involve the whole family) were sent home this way.
Working Collaboratively
I met with the Pastoral Manager who is a member of the support staff. She leads a team that consists of a Learning Behaviour Mentor and a Behaviour Teaching Assistant, but they work closely with 'the Flow' and the Place2B. She has a fairly loose timetable so she can respond to needs as they are identified. She does a lot of talking to parents and following up on different incidences or concerns. She and her team work collaboratively with others and keep clear welfare records. She is one of the school's DSL and because she works all year round, she can oversee holiday clubs and activities and can be on the end of a phone line if there are any concerns raised.
Working with Families
The school buys into the services of an Attendance Officer (she works in several schools) who knows the families very well and she follows up on persistent absences. The Pastoral Manager does the day-to-day phone calls for pupils who are absent, but parents have not phoned in. The Family Liaison Officer does more work with families whilst the Pastoral Manager concentrates on pupils but the two share information and know families and pupils very well.
Receptive to New Ideas
The Assistant Head said that he was lucky to work in a school where the senior team and the Governors were receptive to new ideas. He feels supported in his work. He tells me Ofsted are on the horizon (whenever inspections start again). We talked about the way he can show the positive outcomes of SEN pupils and although he and the school are gathering this information, he is concerned about the way this is interpreted by inspectors. I agreed to bring this up at the next Cluster Meeting and ask others in the Cluster to suggest ideas and good practice.
Find out more about the IQM Inclusive School Award
If your school is interested in obtaining the IQM Inclusive School Award or you wish to talk to a member of the IQM team please telephone:
028 7127 7857 (9.00 am to 5.00 pm)
or email: info@iqmaward.com for further details.
Want more information on the IQM Award? Click here to request your free IQM information pack.