Bishopton PRU, Billingham in Stockton-On-Tees, has achieved the Inclusive School Award with Flagship School status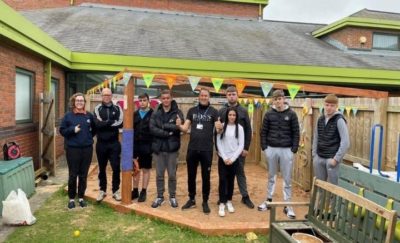 Headteachers' Vision
The Headteachers' vision is for Bishopton to be a Pupil Referral Unit (PRU) Beacon of Excellence teaching school. In their welcome on the website, the Co-Headteachers explain how Bishopton PRU:
"runs like a school, but with some differences"
as they
"place a high emphasis on pastoral support."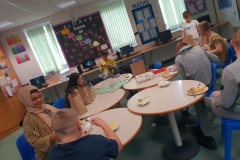 The IQM Coordinator describes the inclusive ethos at Bishopton as:
"encompassing, as it runs through everything, is a consistent feature, and underpins everything."
One of the Headteachers describes inclusion as:
"aspirational"
stating it is:
"in every strand of everything we do"
and
"the children deserve this vision and the absolute best. They shouldn't be disadvantaged by coming to a PRU."
This mirrors their aspirational motto to:
"transform lives and achieve success."
The School Development Plan is also ambitious and centres around four main strands: developing staff; aiming for excellence; a 'whole'istic approach; investing in futures and life beyond Bishopton.
Bishopton's Positive Relationships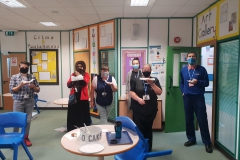 The school benefits from working with Governors, who directly support the strategic whole-school vision through their own roles and prior experiences. Governors feel confident that the Co-Headteachers have established a clear vision and have made sure the school's:
"aims and values are instilled throughout the young people and staff."
The Governors describe the school's relationship with the Local Authority as:
"really positive."
The Headteachers are well-respected in the Stockton Secondary Headteachers Network and the school has a good reputation in the local area. When asked to characterise the inclusive ethos at Bishopton, the governors said:
"inspirational"
as it is
"all about the young person"
who are
"at heart of everything."
Happy Positive Staff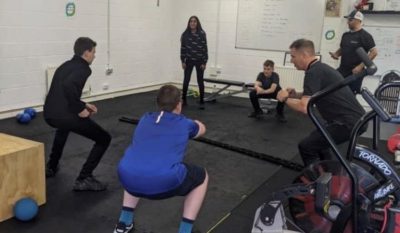 The Headteachers recognise that for the young people to be happy and succeed, the staff need to be happy and well-supported. There are progression routes and opportunities for all staff. A restructure last academic year has led to staff being able to expand their whole-school responsibility areas. There is also a comprehensive wellbeing offer for staff which includes: no formal lesson observations, fitness and social opportunities, an early finish on Fridays, wellbeing days, a dedicated therapy room in-house staff session and referral to an in-house and external counselling service, should they require it.
Outdoor Curriculum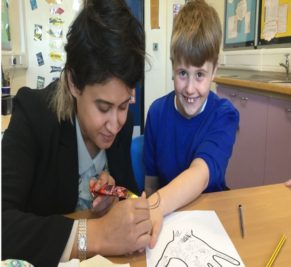 The bespoke CASTLE Outdoor Programme of Education (COPE) is a personal development course for students. Monitoring and evaluation activities show that it has a significant impact on improving students' experiences of education and allows them to experience success and a sense of achievement. CASTLE is the acronym for the school's values (creativity, aspiration, self-belief, tolerance, love and enjoyment) which underpin the outdoor curriculum which aims to develop children emotionally, physically and academically. GL Assessment's and Pupil Attitudes to Self and School (PASS) objectives are also woven throughout the schemes of work. The focus is placed on teamwork and personal development. The young people thoroughly enjoy COPE lessons and the outdoor learning experiences.
Bishopton Shares Best Practice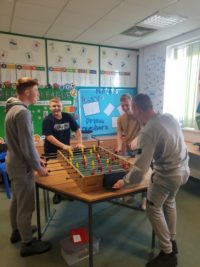 Due to their excellent reputation in the local area and further afield, Bishopton provides regular best practice sharing with other PRUs, and mainstream schools. Following a recent good practice share visit hosted at Bishopton, the Headteacher from New Leaf Inclusion Centre commented that:
"walking around the school, it was evident that the staff really understand their pupils, knowing what makes them 'tick' and exactly what their needs are, not just from an academic viewpoint, but from the holistic view of seeing the whole child. Pupils are challenged and supported to achieve their best, with many of them clearly flourishing in the environment."
The Head of a newly established PRU in the Northeast also visited to observe best practice. In her feedback to the school, she commented that:
"happiness radiated from both students and staff"
and that during her visit, she observed
"calm classrooms, purposeful learning environments, engaged students, clear corridors, bespoke support and clarity of purpose."
Engaged Enthusiastic Student
All students were friendly and welcoming. They spoke honestly about their prior experiences of education, which is testament to how the staff at Bishopton have built positive relationships which have taught the students that they can trust adults. It was difficult to hear their stories of how they had been completely disengaged and let down in mainstream settings, but equally heart-warming to hear how their prior experiences contrast with their current experience. Each young person spoken to said that they like attending Bishopton and feel that they are achieving better academically due to the excellent relationships they have with the staff who
"get them."
One student said how
"staff have help me loads, from struggling with work to struggles at home, they help me through it."
Positive Mental Health Valued
Bishopton provides its students with a comprehensive mental health support package ranging from therapeutic interventions such as 'Draw and Talk Therapy,' 1:1 coaching and in-school therapy dogs, to individual counselling sessions provided in-house by a Year 3 Northern Guild trainee. The universal offer for mental health and wellbeing is fundamental and the staff understand that some of their students
"have not had the best relationship with education in the past, so we strive to rebuild their confidence and love of learning through therapeutic intervention."
There are dedicated therapy rooms across the site as well as wellbeing areas.
Bishopton Friendly and Welcoming
All staff, parents, carers, governors and students were extremely friendly and welcoming. There is a genuine inclusive ethos, and the school is a safe, happy place for all. It is clear that the team at Bishopton continue to be fully committed to holistic educational practice.
Find out more about the IQM Inclusive School Award
If your school is interested in obtaining the IQM Inclusive School Award or you wish to talk to a member of the IQM team please telephone:
028 7127 7857 (9.00 am to 5.00 pm)
or email: info@iqmaward.com for further details.
Want more information on the IQM Award? Click here to request your free IQM information pack