Bishop Loveday CE Primary School in Oxfordshire has achieved the Inclusive School Award.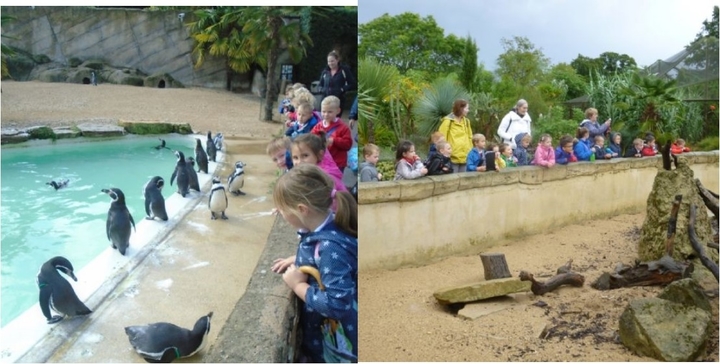 Shared Expertise and Experience
Bishop Loveday Primary is part of the Warriner Multi Academy Trust. There is excellent communication between the trust and the Headteacher at Bishop Loveday Primary and a sense of shared expertise and experience. The Headteacher at Bishop Loveday has pioneered many initiatives, such as the data system, which have now been adopted across the Academy. There are joint learning walks, peer reviews and a focus on learning and teaching. The school and the Trust continue to make sure that every child can flourish at Bishop Loveday Primary School.
Behaviour is a Strength
Very good behaviour is a strength of the school and the children receive excellent guidance from the school's strategies. Bishop Loveday is a Growth Mindset school, with effective characteristics of learning embedded across the school. Some of the characteristics of growth mindset include qualities such as: determination, solving problems, being proud of your own and other people's achievements, making links in learning and staying focussed. All of these skills support children in becoming effective learners who are prepared for the challenges inside and outside school. Pupils were able to give examples of these in their own learning, for example, one pupil explained that during a recent maths competition and during the Big Write that they could use the positive characteristics to stay focussed. One pupil said,
'If you believe in yourself it will help you when you are older.'
Growth Mindset Ethos
Pupils skills are recognised with stickers and the opportunity to choose to wear a special Super Hero cape to show everyone that they have been successful with the growth mindset ethos.
Very Happy Parents
Parents are very happy with the school and value the opportunities which are given to their children. One parent commented,
'I could not advocate for this school more highly.'
Another parent said that since her child has joined the school, she is so happy because
'his confidence has grown.'
Positions of Responsibility
Another parent praised the wealth of positions of responsibility given to the pupils. There are many leadership roles and these include being library monitors, buddies, school council representatives, eco councillors and house captains. The School Council meet regularly and have tackled some difficult subjects, such as safe parking. Pupils say that the parking problems are improving due to their focussed work with new signs and regular surveys helping to raise the profile of the issues.
Parents are Welcomed into School
Parents are regularly welcomed into the school. All parents are welcome to look at children's work, attend celebration assemblies and to be engaged with plentiful school initiatives and projects. Parents feel very informed about school events through newsletters, text reminders, home-school books, the website and the rolling diary. Recent parents' workshops have included one about Forest School. One parent commented,
'the school see the children as individuals and I feel they are in tune with the parents.'
A Highly Skilled and Experienced Inclusion Team
The Inclusion team are experienced and highly skilled. They have a good relationship with parents and give ideas to support learning at home. A parent who moved to this school commented:
'My son has blossomed so much since he came here.'
A range of focussed interventions are directed by the class teachers to ensure that gaps in learning are addressed and pupils are able to make good progress.
A Safe Nurture and Support Space
Robins Nest is a wonderful area created by the Welfare Officer to make a safe space to nurture and support individuals with specific social and emotional needs and supports families as well. The Welfare Officer also liaises with other outside agencies, for example, the school nurse, to ensure effective support for vulnerable pupils. The school has achieved the Oxfordshire Care Mark for good practice and provision for looked-after children.
World at Work Project
Using community links, the school has worked with the BBC to create a World at Work project. A range of adults from the BBC and the local community talked to the pupils about their jobs, for example lighting engineers, sound engineers, F1, nursing, child minding and scientists. The professionals engaged the children with information about their careers and also talked about the importance of a growth mindset to develop the characteristics for learning to enable them to have successful futures. The film which was made as a result showed the project was inspirational and was introduced by well- known BBC presenters.
Find out more about the IQM Inclusive School Award
If your school is interested in obtaining the IQM Inclusive School Award or you wish to talk to a member of the IQM team please telephone:
028 7127 7857 (9.00 am to 5.00 pm)
or email: info@iqmaward.com for further details.
Want more information on the IQM Award? Click here to request your free IQM information pack.