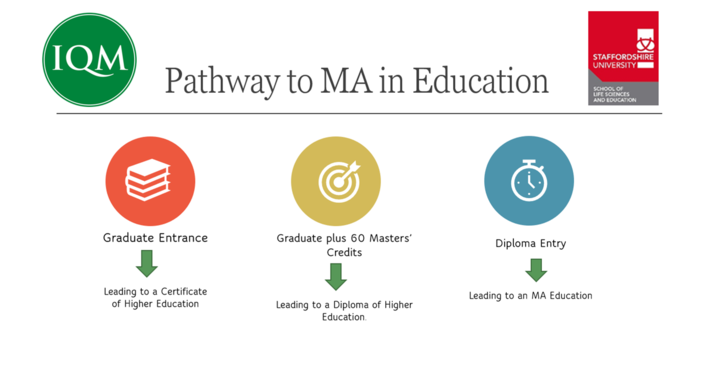 IQM and Staffordshire University have collaborated on designing a course which will recognise the considerable amount of work put into the IQM suite of awards (Inclusive School Award, Centre of Excellence and Flagship School) by colleagues in schools and have this work accredited at Level 7 (L7).
An MA in Inclusive Education requires students to gain a total of 180 L7 credits. Many colleagues will already hold a postgraduate award(s), such as the National Senco award which carries 60 credits, PGCE which also carries 60 L7 credits. Each application will be assessed by Staffordshire University accrediting prior learning (APL) where this meets the University's current criteria.
This will be an online, closed course only open to colleagues from IQM accredited schools and those schools working towards the IQM Inclusive School Award.
For more information
If you wish to talk to Joe at IQM please telephone:
028 7127 7860 (9.00 am to 5.00 pm)
or email joe@iqmaward.com for further details.
Register your interest here