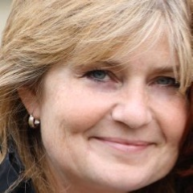 Andrea Atkinson

IQM Ambassador
Andrea Atkinson has 30 years' experience in education as a Teacher, Project Manager, Special School Headteacher and Inclusion Specialist.
After five years working as Executive Director for Inclusion and Associate Education Director for a MAT and International school network, she is now owner and Director of Andrea Atkinson Education Services Ltd.
As a development partner, Andrea works with schools and educational networks, providing coaching as required and offering specialist leadership consultancy through guidance and on-going support. Based on a solid foundation of educational practice in the UK, Andrea now also works extensively in schools in Sweden, North America and the Middle East. She shares her experience of multi-disciplinary team management, pedagogical development and inclusion policies, showing how to put appropriate skills effectively into practice in areas such as special needs, developmental safeguarding audits and can also provide training and specialist coaching for school leaders and inclusion practitioners alike.
As a Development Partner, Andrea can work with established schools or start-ups, with Trusts, Academy groups and education providers, to deliver successful and effective change management and improved outcomes for children at all levels of ability and need.
Andrea is an accredited Visible Learning Plus Consultant (Cognition Education), a Consultant Principal for Kunskapsskolan Education (UK) and an IQM Assessor.