Thatto Heath Community Primary School has become the first school in St Helen's to achieve Centre of Excellence status.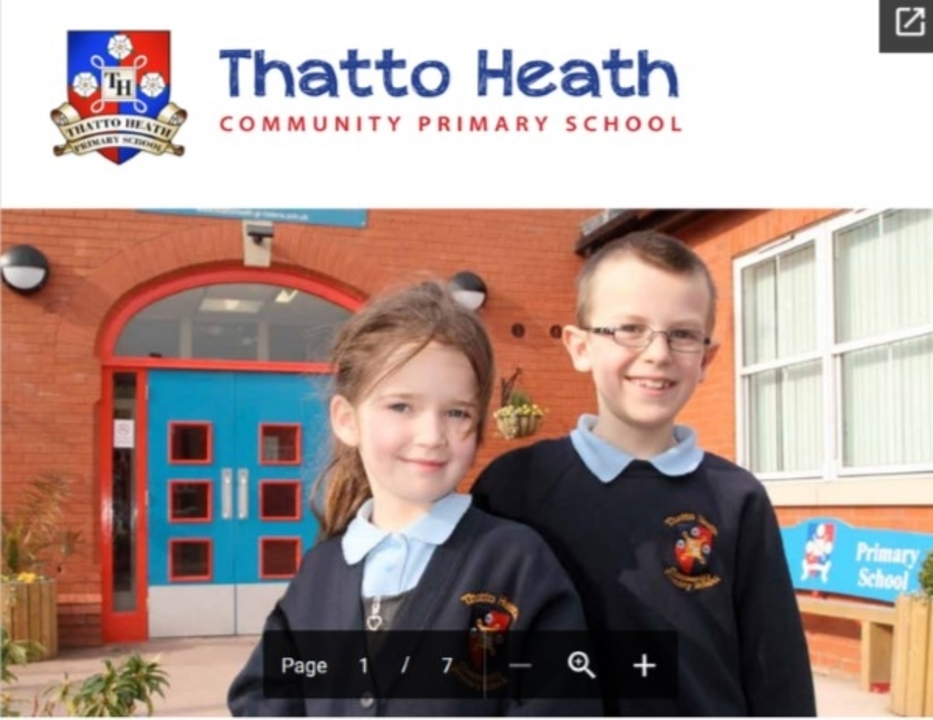 Context of the School
Thatto Heath Community Primary School is situated in St Helens in an area of high deprivation, but this is not evident when visiting the school. Although 53% of pupils receive funding via the Pupil Premium, a higher than the average number of pupils have Special Educational Needs (26%) and a high number of pupils receive Free School Meals, one would not know who they are, every child matters at Thatto Heath.
Background
The school is a larger than average primary school which has 654 pupils on roll. Three form entry classes range from Reception to Year 6 and there are a new provision for two- year olds which opened in September 2016. The school runs a 'Magic Breakfast Club' using Pupil Premium funding before the school day begins, between 8 am and 9 am for pupils in Nursery to Year 6 and is free of charge. Children who attend enjoy a wide range of activities both indoors and outdoors.
A Warm Welcome
On arrival at the school one is greeted with warmth and made to feel truly welcome by all. During the visit members of staff and pupils alike were courteous and polite at all times and could not do enough to help.
Ofsted Judgements
The school was inspected by Ofsted in March 2014 who judged the pupils' behaviour and the safety of pupils to be outstanding and indeed it is!
"Pupils behaviour is exemplary; they are happy and secure, proud of their school and keen to keep on doing well."
Pupil Pride and Enthusiasm
Pupils are confident talking about their school life and show pride and enthusiasm in all aspects of their school community. Some of the comments from pupils on the day of the assessment were:-
"Thatto Heath caters for everyone, we all work at our own pace."
"Every-one gets included in everything we do, nobody is left out!"
"Teachers push us to do new things but will slow it down if we need them to."
"We get opportunities to do lots of stuff like Clubs."
"Teachers make every lesson fun!"
"It's a fun place to come to but we take it seriously."
"We can rely on all the teachers if we are worried and our friends too."
A Whole School Atmosphere of Inclusion and Aspiration
There is an obvious whole school atmosphere of inclusion and aspiration at Thatto Heath within a kind-hearted and family-centred environment. There is a climate of both challenge and support which is embraced by all staff and pupils. It is a motivational school led by a dedicated Headteacher and her team where inclusion is an integral part of school life. This was clear in the conversations which were held with pupils, Governors and members of staff.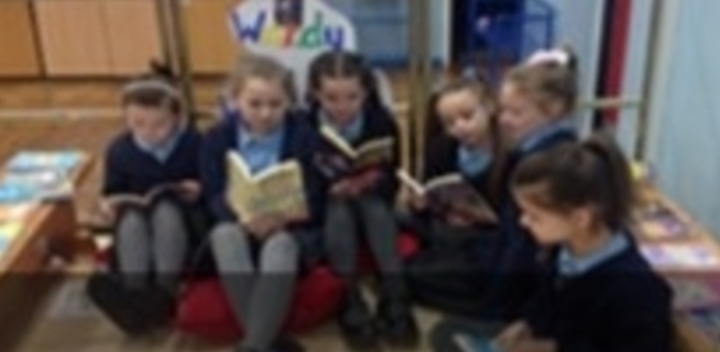 Committed Staff
All staff are committed to ensuring that every child in their care matters and the school is an absolute pleasure to visit!
Learning Experiences are Fun
The school has twelve values that are central to the ethos in Thatto Heath Community Primary School, Responsibility, Community, Respect, Honesty, Achievement, Independence, Acceptance, Equality, Appreciation, Care, Happiness and Collaboration. Learning experiences are fun, varied and meaningful, giving all pupils the opportunity to grow and achieve.
All Pupils are Included and All Needs Catered For
A rising number of pupils with autistic spectrum difficulties attend Thatto Heath and are included in all areas of school life – Everyone who has different needs, just like me with autism, have their own laptop and brain breaks, I have my own table in class too." (pupil comment)
All of the pupils' individual needs are catered for and all staff are committed to ensuring both success and enjoyment for all pupils.
Find out more about the IQM Inclusive School Award
If your school is interested in obtaining the IQM Inclusive School Award or you wish to talk to a member of the IQM team please telephone:
028 7127 7857 (9.00 am to 5.00 pm)
or email: info@inclusionmark.co.uk for further details.
Want more information on the IQM Award? Click here to request your free IQM information pack.