St George's CE Primary School in Stockport has achieved the Inclusive School Award.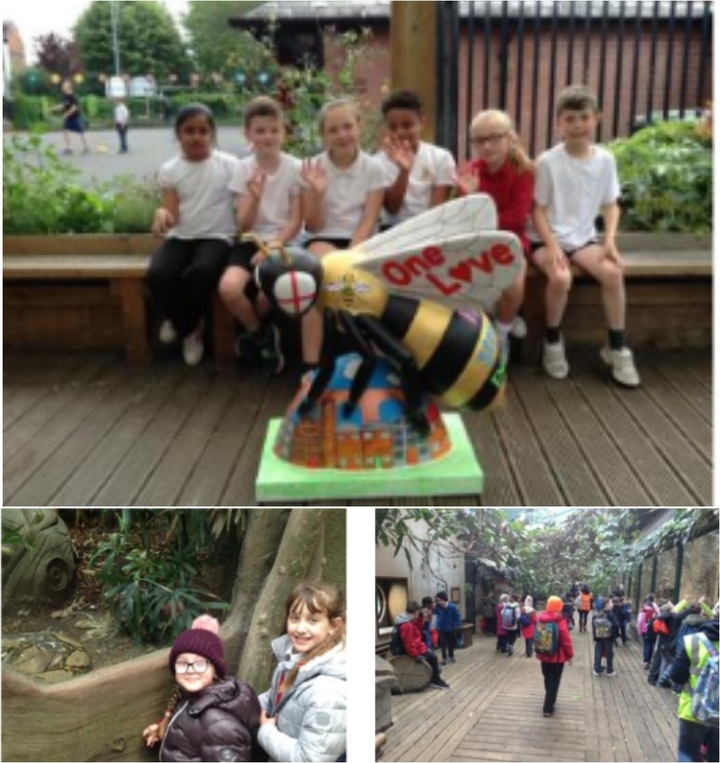 Embracing Inclusive Values
St George's Church of England Primary School is a lovely, welcoming school whose Christian ethos and inclusive values embrace you from arrival. It is clear from the warm welcome given by all staff and students along with their helpful attitudes and the kindness shown, that St George's is a happy place to be. There is a strong emphasis on students' personal development and well-being. The Headteacher and her senior leadership team are tenacious in their mission to remove all barriers to learning and ensure that every child in their school has the best possible provision to support their development, both intellectual and personal. They place emphasis on the children being at the centre of all that they do and want everyone to feel part of the School Community. The children feel valued and recognise how much their teachers care about them and their development. The Headteacher's solution-focussed 'can do' attitude permeates all staff; there is a strong, collective determination to find a way to support each child, no matter what. They genuinely care about each individual child and have a truly personalised approach for all students. They never give up; if one approach doesn't work, they will find an alternative. This flexibility was echoed by parents who spoke very kindly about the staff and their adaptability.
Sources of Evidence
The assessment process included an evaluation of the comprehensive documentary evidence provided by the Senior Team along with external documentation such as the latest Ofsted report, the SIAMS Church School Inspection Report and data from the School Performance Service. The assessment visit comprised meetings with representatives from key stakeholders including senior staff, the SENDCO, teaching and non-teaching staff, governors, parents and a representative from the LA Behaviour Support Service Team. I carried out learning works, book scrutinies, an audit of the displays and school environment, discussions with students and observations of social times.
Context
St George's is a larger than average, voluntary aided primary school in an urban location. Students enter St George's at foundation stage with attainment well below national expectations. There are an above average number of students who have SEND, with 90 currently on the SEND register, seven of whom have Education and Health Care Plans (and the SENDCO is in the process of more EHCP referrals.) The number of students eligible for free schools meals is 24%. Student outcomes are good and continually improving, with significant gains made in reading and writing at KS2. Maths continues to be a focus for development however the impact of this whole-school improvement drive in this area is evident. Attendance at the school is good and above local and national averages. Gaps for vulnerable groups are narrowing and remain a key priority for the Senior Team.
Nurturing and Caring Environment
The School's most recent Ofsted report in December 2017 recognises the "nurturing and caring environment" created by the Headteacher. It also highlighted the SEND provision and how "pupils' needs are very personalised." This was certainly echoed in my findings during this assessment. It is clear that the staff, particularly the Senior Team, are highly committed and work endlessly to put into place bespoke provision for vulnerable children. This requires constant discussions and planning meetings with staff, parents and the Local Authority; staff go above and beyond for their students. The School also holds the RE Quality Mark Gold which supports their Christian ethos and values, underpinning their inclusive nature. Inclusion is at the heart of all work at St George's. The SIAMS Church Schools report in 2018 graded the school "outstanding". It celebrates the school as an "inclusive community where everyone is valued."
Find out more about the IQM Inclusive School Award
If your school is interested in obtaining the IQM Inclusive School Award or you wish to talk to a member of the IQM team please telephone:
028 7127 7857 (9.00 am to 5.00 pm)
or email: info@iqmaward.com for further details.
Want more information on the IQM Award? Click here to request your free IQM information pack.