Pioneer School in Essex Achieves Centre of Excellence status.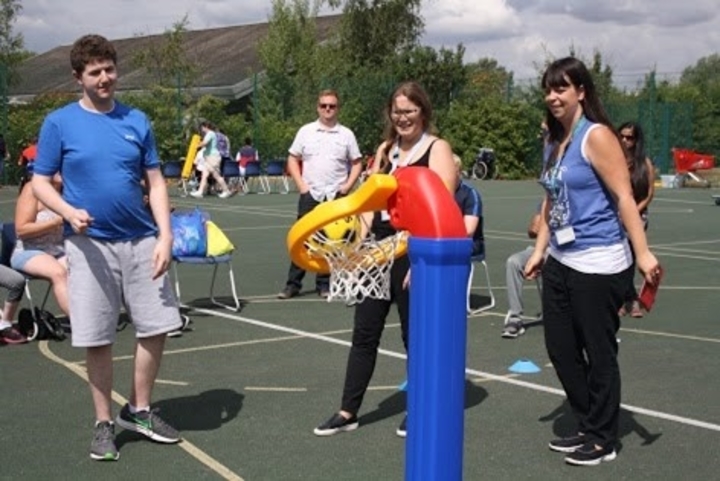 Dedicated and Expert Staff
"At Pioneer, we are like an extended family where everyone is valued equally."
This statement is from a teaching assistant at the school highlights Pioneer's ethos and values. The children, who have a wide and diverse range of Special Educational Needs and Disabilities, all have their needs fully met. This is due to the dedication and expertise of all the teachers and support staff. The school demonstrates outstanding practices in Inclusion. This was reflected in their Ofsted grading in April 2019 when the school gained Outstanding.
Purpose-Built Facilities
The school is purpose-built with the facilities being cutting edge and very relevant, examples include a swimming pool, an immersion room and changing areas discreetly added to the classrooms.
Spacious Outdoor Space
The outdoor space is spacious with some areas shared with the adjoining Secondary school. The play areas are fitted with suitable and stimulating apparatus such as climbing frames, a story house, bikes and trikes. There is a sensory garden and kitchen garden outside the modern food technology room. The FE department have an independent living room as well as their own Enterprise Café that they run as part of their work experience programme.
A Well Structured Start to the Day
The start of the day is very well structured and organised so that all the pupils come into the school in a calm manner from their LA transport or being brought in by their parents. The car park has been well-designed to cater for all the minibuses and taxis that arrive each morning. Children are met in a cheerful and supportive way as they are escorted into the school.
Personalised Curriculum and Planning Process
The Curriculum and the planning process are personalised with each child in the school following their individual pathway, this is excellent practice. The bi-weekly assessments ensure that everyone knows where the child is at and what the next steps are.
A Sense of Celebration
The Physiotherapy session which involved 7 children was a very productive session with all pupils being supported to follow their individual physio programmes. All staff present were trained in how to implement the programmes and lead by the multi-sensory tutor. There was a sense of celebration from the adults as children achieved goals for the first time. It was a pleasure to see.
An Adapted Daily Mile
The Key Stage 4 PE session was an adaptation from the mainstream Daily Mile. All pupils enjoyed and were involved or watching the physical activities that formed a sensory circuit.
Happy Pupils
Preparing for Adulthood is a key focus in the FE department with a fully functioning café bringing this area of the world of work to life. Pupils were a delight during our shared lunch, keen to explain what they like about their school.
Children were Fully Engaged
Seeing the immersive room in operation for a session based on Fireworks was a special moment. All children were fully engaged at their own level as activities were very carefully differentiated from simple cause/effect activities to counting activities. The colourful props and the fireworks on the interactive walls made it very realistic.
Parents Highly Value Staff
Staff are highly valued by parents. The teaching assistants and key workers make sure that the child's pastoral needs are met, as do teachers. The 3 keyworkers work in homes when children are unable to attend school. They liaise with medical professionals, dieticians and support parents who have literacy needs to complete paperwork. They also provide transition support for pupils.
Enthusiastic Choir Practice
Choir practice was an enthusiastic and happy session with all the pupils participating either through words or gestures or both, with great enjoyment and lots of smiles. The creative arts tutor and the support staff passed on their sense of fun and accomplishment to the pupils. The benefit for the children's mental health was particularly striking.
Supportive and Appreciative Parents
Parents are very supportive and appreciative of the school's hard work and dedication to their children. One parent said,
"We couldn't be happier with our son being at Pioneer School. I only wish he had come here years ago."
Excellent Communication Systems
They spoke about the excellent communication systems between staff and parents and how important this is, particularly for the parent of a non-verbal child who can't say what has happened at school. The mum described how she feels completely included in his education. Parents for Pioneers held regular fundraising events and is well supported.
School Context
Pioneer is an all age, from early years to Key Stage 5, special school located in Basildon, Essex. The children and young people present with profound, severe and complex learning difficulties and ASD. The school is part of the Academies Enterprise Trust. All students have an Education Health Care Plan. Pupils mainly come from the south Essex area.
Ofsted
There are currently 148 pupils on roll, 50 in lower school, 59 in middle school, in 39 upper school. The school was graded outstanding in all areas by Ofsted in the most recent inspection in April 2019.
Find out more about the IQM Inclusive School Award
If your school is interested in obtaining the IQM Inclusive School Award or you wish to talk to a member of the IQM team please telephone:
028 7127 7857 (9.00 am to 5.00 pm)
or email: info@iqmaward.com for further details.
Want more information on the IQM Award? Click here to request your free IQM information pack.