Leigh Beck Junior School in Essex has achieved Centre of Excellence status.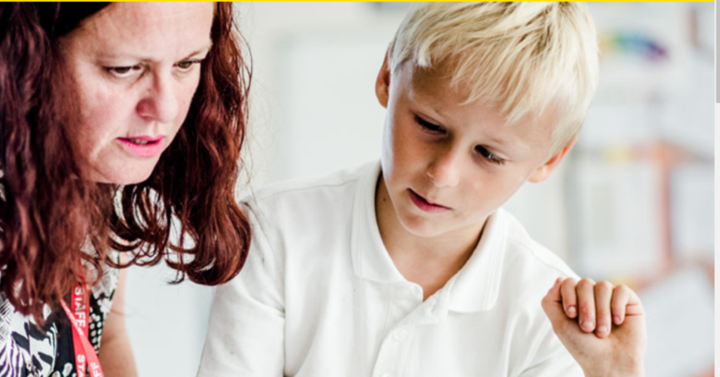 A Very Inclusive School
"Teaching has been phenomenal here, even in these stressful times. The staff have carried on giving the pupils the best education that they can."
This quote, from a grateful parent, highlights that Leigh Beck Junior School is a very inclusive school that puts the children and their families at the heart of all decision-making and pupil progress is the main driver for everyone. Pupils and parents are very appreciative of all the hard work and commitment that is shown to them by the dedicated staff who strive to ensure that all pupils make as much progress as possible. All children have equal access to the enriching and character-building opportunities provided by the bespoke Lion Pathway curriculum that has been developed by the Lion Academy Trust in which Leigh Beck Junior School plays a strong role.
Working Collaboratively
The school is now part of the Lion Academy Trust which has helped them to make improvements in all areas as they have been able to access support and work collaboratively, drawing on agreed systems and procedures which offer consistency. As well as strong links with fellow schools in the Trust, the school has links with local schools, Leigh Beck Infant School situated on the same site, as well as Essex University.
A Strong Moral Ethos
The school has a strong moral ethos which is encapsulated in the Leigh Beck 5 ways approach: honesty, kindness, aspiration, respect and responsibility. These qualities are displayed prominently around the school and act as a framework for all interactions in the school. They even continue to be at the forefront of the behaviour approach of the school through reinforcement at remote assemblies.
Acts of Kindness
The intervention 'Fresh start, cool down', a before and after-school debrief for identified pupils, reinforces this concept of kindness with pupils seeking to do acts of kindness in the day.
Supporting Career Development
The SLT are supportive of their staff members at all levels. Staff spoke about being supported in their career development and how they were encouraged to attend external training, as well as commenting on the high-quality internal training that is offered on a very regular basis. The school has recently subscribed to The Employee Assistance programme to give staff access to a confidential helpline and counselling service.
Remote Learning
The school has been praised by parents for the way that they have reacted to the COVID-19 pandemic. The school was quick to use the Google platform for remote learning.
High Quality Online Lessons
80% of children who have an EHCP have attended on-site every day. Additionally, 100 devices have been loaned for pupils who are having to work remotely. Parents speak very highly of the high quality online lessons and the support via phone calls, questionnaires and emails that they have received during lockdown. Weekly phone calls with all pupils have been carried out with the Learning Mentor, calling more vulnerable pupils on a daily basis as required.
Keeping Parents Informed
The Health and Safety Executive carried out a random inspection of the school in October and reported that they were low risk. Social media is used to good effect to keep parents informed about changes and new developments linked to Government guidance.
Very Positive Pupils
It was a pleasure to meet the pupils, they were very positive about the school and spoke about the Target Zone which is an area that pupils can access when they have successfully met their targets. They spoke about how new resources such as a PS5 have been purchased, due to a request from the School Council.
Extra-Curricular Activities
Breakfast club and after-school club are very popular which also acts as an art and crafts club. The children spoke about painting plant pots and doing paintings linked to Chinese art. Another child said he likes maths, especially using the TT Rockstars programme which adds a competitive edge to learning one's timetables.
Very Positive Feedback
The school received very positive feedback following a PEP meeting for a Looked After Child from the Primary Education Advisor for Children in Care as follows:
"I would also like to formally say how impressed I was with your PEP meeting. It is a breath of fresh air to hear about measuring the impact of interventions as well as having such targeted support in place."
Find out more about the IQM Inclusive School Award
If your school is interested in obtaining the IQM Inclusive School Award or you wish to talk to a member of the IQM team please telephone:
028 7127 7857 (9.00 am to 5.00 pm)
or email: info@iqmaward.com for further details.
Want more information on the IQM Award? Click here to request your free IQM information pack