Hilltop Junior School, Essex, has achieved the Inclusive School Award.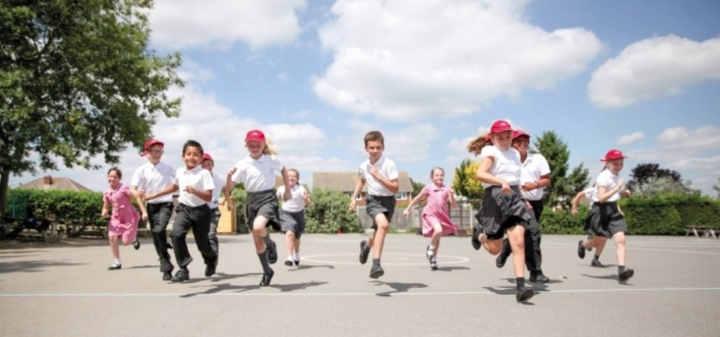 Warm Welcome
Hilltop Junior School has become an inclusive school where staff strive to make sure that all the children's individual needs are met. The sense of belonging is evident on entering the school with a warm welcome for all parents by the school receptionist and a tree display celebrating the school's values which has photos of all the children in the school.
Very Inclusive
During the visit, children were preparing for their Christmas concert. Rehearsals for singing and dancing were very inclusive, with all involved.
Senior Leadership Team Held in High Regard
The school's new Senior Leadership team are held in high regard by pupils and parents alike due to the new inclusive practices that have been brought into the school over the last couple of years. Communication between school and home has improved considerably, with the school making sure that parents have prior notice of events coming up in the school diary. Children commented on how much they enjoy the new style assemblies with their emphasis on values, music and celebrating success. Staff mention that the value-lead approach is beginning to lead to a more tolerant school environment. This success is also celebrated in the weekly newsletter which is very informative.
Calm and Productive
The new "Life skills" programme is ensuring that the curriculum is enhanced for those children who benefit from having more chance to practise these non-academic skills. A life skills session was seen where the six children from mixed age groups were developing their spreading and cutting skills in a sandwich-making session. The session was calm, productive with everyone doing their best.
Polite and Enthusiastic
The children were a pleasure to meet. They were polite and enthusiastic about talking about their life at school. The older children are aware of the recent changes to the school and say they have made the school better. Parents are invited into school more frequently than previously, the end of term concerts and a recent poetry evening were well attended by parents. A recent staff training session in Special Yoga course was opened up for any interested parents to attend.
Wide Range of Inclusive Clubs
Children enjoy a wide range of inclusive after school clubs such as gardening, choir, netball, sewing, art and football. There is also a breakfast club.
Displays are Eye-Catching
The displays around the school are eye-catching and link to the curriculum. A particularly impressive 3D art gallery of famous paintings adorns the stairway to the year 6 floor.
Children Love to Read
Children love reading in the school. A Year 4 boy stated:
"The school encourages reading a lot more which improves my vocabulary."
Wide Range of Resources
School staff use a wide range of resources and techniques to make sure that everyone's individual needs are meet such as Zones of Regulation, Sensory Breaks and Circle time. Children are aware of the techniques and are able to request/access what is appropriate to them at the time.
Teachers Feel Supported
Teachers feel supported and believe their professional development is important to the Senior Leadership Team. They value doing joint planning of lessons and new teachers welcome advice and mentoring from their more experience colleagues.
Find out more about the IQM Inclusive School Award
If your school is interested in obtaining the IQM Inclusive School Award or you wish to talk to a member of the IQM team please telephone:
028 7127 7857 (9.00 am to 5.00 pm)
or email: info@iqmaward.com for further details.
Want more information on the IQM Award? Click here to request your free IQM information pack.