Granton Primary School, Lambeth achieves the national award for Inclusion again.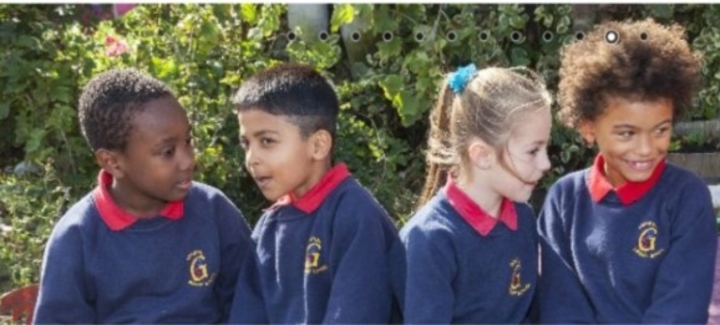 Background
Granton Primary is situated in Streatham Vale, Lambeth, on the edge of three boroughs, Croydon, Wandsworth and Merton. It is a larger than the average-sized primary school with currently 550 students including Nursery and expanding by one class per year until there will be 3-form entry for all year groups in 2020.
The proportion of pupils who speak English as an Additional Language is above National Average at 59% (Jan 2017). Of these –
59 children (18%) are at the 'New to English' stage,
78 children (24%) are 'Early acquisition',
80 children (25%) are 'Developing competence',
54 children (17%) are 'Competent'
56 children (17%) are 'Fluent'.
This means that 271 children in school (49% of total school population) require some EAL support to access the curriculum.
The "Granton Family"
The 'Granton Family' speak 41 different languages. The most represented languages, other than English, in descending order are, Polish, Somali, Portuguese, Urdu, Spanish, Romanian, Bulgarian, French, Pashto and Arabic.
The ethnicity that is most represented at Granton is 'White Other', which makes up a total of 20% of the total school population. The proportion of pupils joining and leaving the school at other than the usual admission times (mobility) is well above Average. Mobility overall for 2015-16 for Reception to Year 6 (total of Leavers and Mid-Term Entrants) was 99 children, which equates to 19% of the school population.
SEN Support
The proportion of pupils supported through either SEN support or EHC Plan is in line with average at 19.8%. Currently there are 7 EHCP children and 102 at SSP (SEN Support). This figure fluctuates as children leave, enter school or are moved on or off the SEN register.
The proportion of pupils known to be eligible for the pupil premium funding (PPG) is also above National average, at 37% (Jan 2017). 21% of pupils are both EAL and PPG (Jan 2017). The last OFSTED report (June 2013) deemed the school to be a 'Good' school overall, with Outstanding Leadership and Management and Outstanding Behaviour and Safety of pupils.
Comprehensive Evidence
The leadership team, led by the IQM Co-ordinator, had prepared a very comprehensive outline of their progress in meeting the targets set out as part of the initial IQM award, together with clear and understandable future targets.
Sources of Data
During my time at the school, I met with the IQM Coordinator, the Headteacher and a range of other key staff members, Governors and parents who had been involved in the ongoing process of review and inclusion and are responsible for ensuring the plan is lived out in school.
Staffing Levels
The school is very generous with its staffing at a School Leadership level – there is a Headteacher, a Deputy Headteacher, 4 x Phase Leaders, an Inclusion Manager, a Pastoral Care Manager and an Assistant, and an EAL Leader. This ensures that cover for absent/sick teachers can be managed within the school and this reduces the chance for pupils to misbehave or for their needs to be ignored by a temporary agency teacher. It sends a clear signal when working in the school that capacity is high and that these roles are given the significance that they deserve.
An Inclusion Agenda
Since the school's first review in 2014, there is solid evidence of the knowledge and understanding of an 'Inclusion Agenda' by all stakeholders, which was eloquently verbalised by all of the children I met with during my visit. All elements of the IQM review demonstrated a 'whole school approach' and high levels of skill, expertise and best practice.
External Benchmarking
The recognition of the school's promotion of this approach and ethos can be noted through the variety of 'quality marks' and 'awards' that the school is rightly proud of. The school's leadership team have developed a balance between self-review and development of Inclusion across the whole school and have shown true partnership with a variety of school stakeholders.
Find out more about the IQM Inclusive School Award
If your school is interested in obtaining the IQM Inclusive School Award or you wish to talk to a member of the IQM team please telephone:
028 7127 7857 (9.00 am to 5.00 pm)

or email: info@inclusionmark.co.uk for further details.
Want more information on the IQM Award? Click here to request your free IQM information pack.