Fourfields Community Primary in Peterborough has achieved the national award again.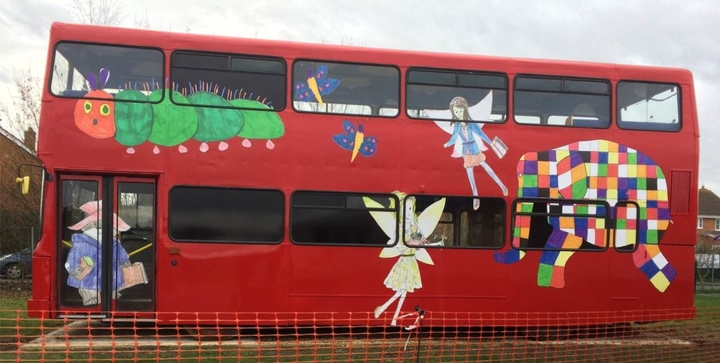 Engaged in Delivering Excellent Provision
Thank you for making me so welcome in your school on the occasion of my visit. It was a real pleasure to meet with the pupils, staff, parents and governors. The school is engaged in delivering excellent provision. The following comments are a short summary of my assessment. While I have tried to record as much of the good practice that I experienced it was not possible to mention everything but, I hope the report gives an accurate impression of the excellent work that takes place at the school.
A Creative and Stimulating Learning Environment
Fourfields is a creative and stimulating learning environment that reflects inclusive practices in the implementation of policy and working practices. This is achieved through excellent leadership, hard-working staff and pupils who are enthusiastic and willing to learn. Provision is established on the basis of need and all aspects are thoroughly monitored and evaluated to ensure continual improvement.
A Close Team Ethos
There is a close team ethos throughout the school and communication between all stakeholders is valued. There is mutual respect between all in the school and behaviour for learning is excellent.
Celebrating the Achievement of the Whole Child
The values and ethos of the school celebrates and supports the achievement of not just all pupils but the whole child. There are established systems for assessing pupil progress, for making appropriate provision for those who may need additional support and excellent transition systems into school and through the school.
A Few Areas for Development
The school is aware of the few areas of development I have mentioned and has plans in place already to address them. I am of the opinion the school meets the standards required to gain the IQM award. I recommend that the school be awarded the Mark and be reassessed in 3 years' time.
Find out more about the IQM Inclusive School Award
If your school is interested in obtaining the IQM Inclusive School Award or you wish to talk to a member of the IQM team please telephone:
028 7127 7857 (9.00 am to 5.00 pm)

or email: info@inclusionmark.co.uk for further details.
Want more information on the IQM Award? Click here to request your free IQM information pack.