Delamere School in Manchester has achieved IQM Centre of Excellence status.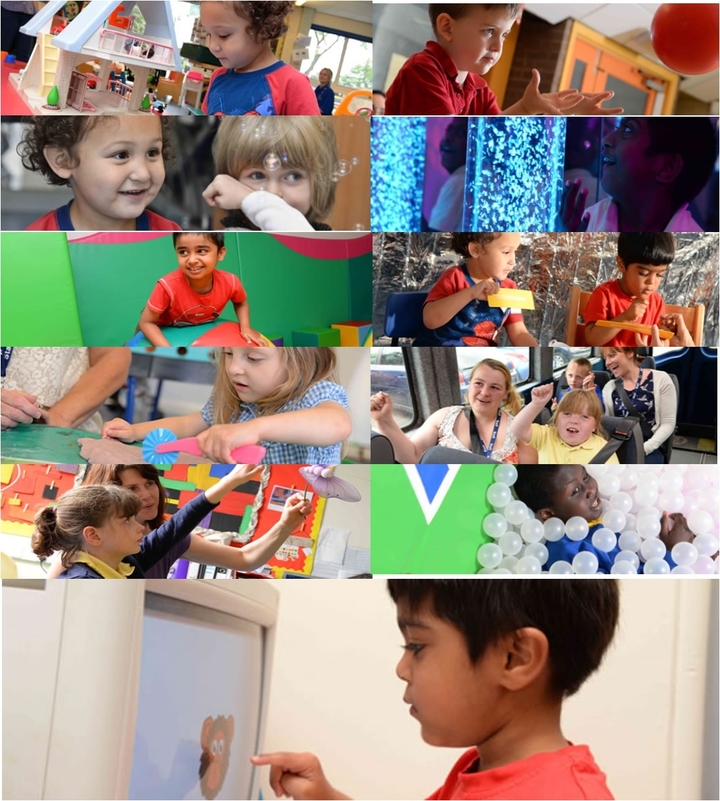 Context
This report is part of the reassessment of the school following their original accreditation in 2015. During this time the school has been recognised by Ofsted as "outstanding" in all areas and has also gained the Investors in People Accreditation. The most recent Ofsted inspection (June 2017) highlighted the following key findings: "Leaders and governors have created a bespoke education that is personalised to meet the academic, personal, and social needs of every pupil. Early years provision is outstanding. Leaders have adapted provision to cater for the increasing number of most able pupils in the early years and in Key Stage 1. Teaching, learning and assessment are outstanding. All staff embrace the new mission statement 'together we make a difference'. Parental engagement is a strength of the school."
Committed to Inclusion
The school is committed to the Inclusion agenda and has used the accreditation gained in 2015 as a driver for future development and a guide to the comprehensive school development plan.
Background
Delamere School was originally opened as a special school provision in the 1970s and currently has more than 90 children on roll, although originally designed for 80. The current staff have adapted and developed much of the school to meet the individual needs of the children, which has included refurbishing the entrance reception, teaching and learning areas and providing outside play and learning facilities. The school is immaculately maintained, classrooms and communal areas have a variety of interesting displays, working walls and where appropriate, low stimulus environments. ICT is an integral part of all learning activities with all classrooms equipped with PCs, interactive screens and iPads. The school has developed part of their outside space into a gardening and prospective "Forest School" area and is to appoint a trained Forest School practitioner.
School Links
The school is next door to Wellacre Academy (secondary) and opposite Acrehall Primary and a newly opened SEN Free School (The Orchard). A very successful Teens & Toddlers' project has run for several years now where students from Wellacre come and support in Delamere's nursery over a number of weeks.
There are many existing links with other schools in their area which include integration links for students and collaborative links for staff. Schools include: Longford Park, Brentwood School, St Michael's Primary and Woodhouse Primary.
Sources of Evidence
The SER document is accurate and comprehensive and also includes key areas for future development, including National Teaching School status, a research development project "sensory development" and also the National Governance Award.
Meet Individual Needs
All the staff I spoke to have a clear understanding of the Inclusion agenda and a commitment to providing the very best possible learning environment to meet the individual needs of all children. Their tracking, planning and knowledge of the children is meticulous. Carefully designed individual learning plans, which are discussed and shared with all professionals are constantly reviewed to ensure appropriate and targeted progress. The newly introduced Interactive Learning Diaries enable staff to record and track progress together with the ability to share and communicate with parents. (www.interactivelearningdiary.co.uk)
Inclusion Project
There has also been an Inclusion Project run during the past year in partnership with mainstream schools. The project focused on 3 sporting activities and was carefully evaluated regarding impact on Delamere learners and children attending the partner schools. Evidence demonstrates the change in positive vocabulary used by children and their overall enjoyment in the collaboration with Delamere. Plans are now being formulated to extend a similar project across other areas of the curriculum and with other schools.
Recommendations by IQM
During my discussions the school asked me to note other IQM accredited schools which would be useful to make contact with as they are currently unable to access the IQM Cluster Group provision (open to Centres of Excellence and Flagship Schools only). I made the following suggestions:-
• Newfield School: Blackburn, Lancashire (Special School with new build Autism School on site).
• Red Gates School, Croydon.
• Joy Lane Primary School, Whitstable, Kent.
• Riverbank School, Coventry.
Updated Website
The school has recently updated the website which gives essential day to day information, latest news, a school calendar, gallery, prospectus and copies of Ofsted reports. The website is user friendly and promotes the school message of "Together we make a difference."
Working Within a Teaching Alliance
Delamere School has indicated their interest in gaining National Teaching School status reflecting the training they currently provide to other schools and the outreach work within the Teaching Alliance. The Alliance provides a range of courses and CPD opportunities for schools, Delamere currently providing a range of SEND courses. In addition to this, the school also undertakes SEND reviews and Team Teach training.
Commitment to Inclusion Agenda
The school has demonstrated its commitment to the Inclusion agenda over a number of years. Staff expertise is high and, in my opinion, fully meets the challenging criteria of an Inclusion Quality Mark Centre of Excellence School. "Centres of excellence determine for themselves who will be involved and the direction in which they choose to make progress. They have demonstrable plans to sustain and develop internal inclusive practice and have good mechanisms to disseminate and share good practice between schools." The school is keen to be considered for Centre of Excellence status.
Drive, Expertise and Capacity
I am confident that Delamere School has the drive, expertise and capacity to be now accredited with the Centre of Excellence award and be reassessed in twelve months.
Find out more about the IQM Inclusive School Award
If your school is interested in obtaining the IQM Inclusive School Award or you wish to talk to a member of the IQM team please telephone:
028 7127 7857 (9.00 am to 5.00 pm)
or email: info@inclusionmark.co.uk for further details.
Want more information on the IQM Award? Click here to request your free IQM information pack.