Bengeworth CE Academy Evesham, Worcestershire has become a Centre of Excellence for inclusion.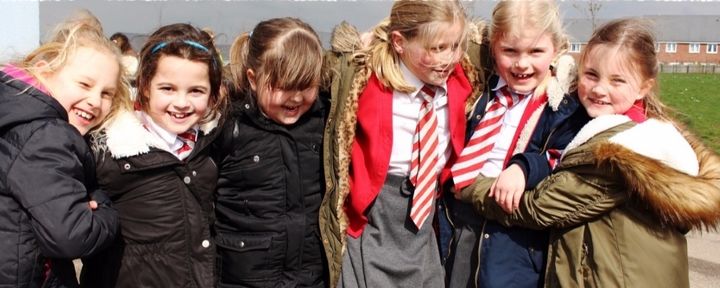 Dream, Believe, Achieve
Bengeworth's motto: "Dream, Believe, Achieve," describes very well the philosophy underpinning the happy atmosphere of this delightful Church of England Academy. Here, creativity, enjoyment in learning and the exploration of their feelings support children in becoming fully rounded human beings. The Chair of Governors and the Headteacher share a passionate commitment to the value of education for all, and they agree that academic achievement is only one of the ways that human beings can excel and make a real difference in the world.
Emotional Literacy is an Outstanding Feature
One outstanding feature of Bengeworth CE Academy is the emotional literacy of its pupils. They find it quite natural to discuss the meanings and interrelatedness of such concepts as Perseverance, Love and Trust. They are able to explain which of the school's Values is hardest for them to achieve, and they understand that their friends are all individuals facing different challenges. Sitting at lunchtime next to a Reception boy talking excitedly about minibeasts and newly-hatched chicks, and listening to a Year 5 girl talking about how important it is to "stay true to what you believe", the visitor is stunned by these children's self-awareness and complete absorption in what they are learning at school. Parents queue for places: one parent commented in the latest questionnaire, "A great school with a great future!" and another, "Bengeworth is a fantastic school, very well organised, welcoming, and my child enjoys coming every day!"
Professionally Productive Friendships
Housed in modern buildings on two sites joined ten minutes' walk apart by a narrow footpath, the children in KS1 and KS2 visit each other, share activities and behave as one family. Not only has the leadership of the school achieved close relationships within the school, but has also forged close and professionally productive friendships with neighbouring schools.
The school is outward-looking and both learns from and leads, others.
Recommended as a Centre of Excellence
I recommend that Bengeworth CE Academy be awarded the Inclusion Quality Mark Inclusive School Award and be reassessed in 3 years' time.
I also recommend that the school consider applying for Centre of Excellence status, which I would fully endorse. This would be subject to the inclusion within its plans of the appropriate areas for development and the completion of the Centre of Excellence documentation. If the school chooses to pursue this status and it were to be awarded the school would be subject to annual review from this point forwards.
Find out more about the IQM Inclusive School Award
If your school is interested in obtaining the IQM Inclusive School Award or you wish to talk to a member of the IQM team please telephone:
028 7127 7857 (9.00 am to 5.00 pm)

or email: info@inclusionmark.co.uk for further details.
Want more information on the IQM Award? Click here to request your free IQM information pack.