Weston Mill Community Primary Academy in Plymouth has achieved Centre of Excellence status again.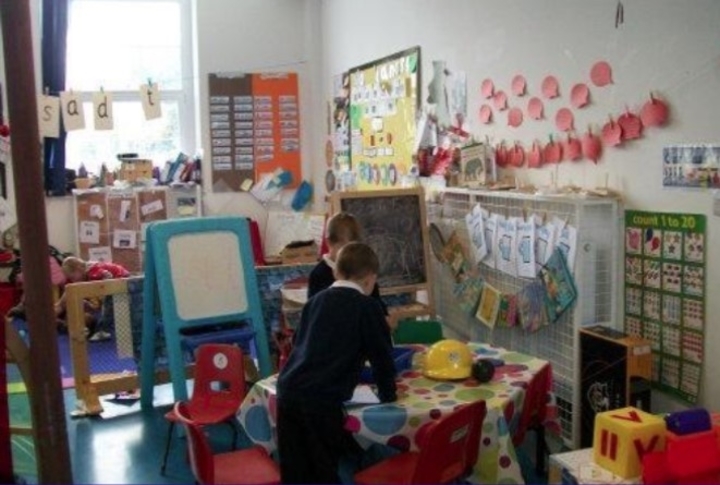 Context
This IQM assessment was for the school's Year 3 Centre of Excellence Review. Weston Mill Community Primary Academy is a two-form Primary Academy which serves a deprived area of Plymouth, where Leaders continue to work relentlessly to further develop their Inclusive Practice in a bid to raise standards for all. Everyone goes out of their way to make families feel welcome and valued with a real sense of shared responsibility amongst staff, parents and the community.
Working in Partnership
Weston Mill is a member of the Discovery Multi Academy Trust led by Chief Executive Officer/Executive Headteacher Mrs Alison Nettleship. This is a community where all three Academies work together in partnership to achieve their shared vision "to ensure that all children are able to thrive through quality learning experiences, ensuring their readiness for the next stage in their learning." Leaders and teachers from across the Trust work collaboratively, using strengths from across the team to enrich learning experiences for the children and to share expertise, providing high quality professional development and dialogue between teachers through network subject clusters and peer to peer coaching. There is also a strong commitment to raising standards through constant support and challenge by MAT leaders.
Collective Responsibility
It was evident during my visit how the Weston Mill team have a strong sense of collective responsibility for ensuring high expectations and empowering strong ambition for all. The Head of School has a real, positive presence around the school, with a true passion for improving life chances for the children in her care and who is highly respected by all. One parent commented that "She is amazing, she really cares about the children at the school." The Headteacher is supported by a driven and experienced INCO who leads one of the most dedicated team of assistants I have ever seen, who go above and beyond their contractual duties to ensure that the needs of the most vulnerable youngsters are met. The teachers are all working assiduously on a shared goal to raise standards through high expectations with an impressive knowledge of the children's barriers and steps they need to take to meet their full potential.
Background
High levels of deprivation with 46.9% pupils eligible for Pupil Premium funding, along with above average SEND is one of the biggest challenges facing the school. They have also witnessed a decrease in numbers which has resulted in reduced staffing. Despite the Academy having an increasing number of pupils requiring Early Help Support they are managing to meet expected outcomes and improve progress. Weston Mill buys into the Plymouth Excellence Clusters Multi-Agency Team for additional pupil and family support, which includes Educational Psychologists, Counsellors and Therapists.
Striving to Improve
SLT and teachers are striving for improved standards with a focus on high quality first teaching and valuable intervention. Staff are developing expertise in meeting a high range of needs within their classroom. Progress and outcomes for the children are regularly benchmarked and tracked through rigorous assessments and monitored intervention. Regular pupil progress meetings provide leaders and teachers with a clear understanding of how the pupils are attaining. Any issues regarding progress are identified and effective interventions with detailed plans along with aspirational targets are quickly implemented to ensure further progress. The INCO keeps an exceptionally detailed record that clearly shows each individual child's journey with all the steps taken on the way.
Raising and Accelerating Progress
Pupil Premium is used effectively to provide support to help raise and accelerate progress, through providing additional teachers to reduce class sizes and ensure personalised support for those children at risk of underachieving. Priority is also given to ensure high quality support for those pupils with the potential to achieve the higher standard in both literacy and numeracy.
Child Centred Enabling Environment
In the Early Years the children benefit from school class sizes and learn within a child centred enabling environment in which children can play, explore and learn. This contributes to them making some good progress in their GLD.
Children's Emotional Well-Being
The highlight of the assessment day was having the opportunity to see the remarkable work being provided to improve the children's emotional well-being. Exceptional care is given to every single student to ensure they feel safe, supported, respected and valued. Robust systems are in place for behaviour with a consistent behaviour policy and motivating reward system, which results in good behaviour and attitudes to learning throughout, enabling the children to make good progress. Parents appreciate the incredible work of the Family Support Advisor who is able to provide specialist and bespoke support packages to families. One parent commented on how she has 'literally saved my life'. Another shared how she does not hesitate to ask for help, knowing that concerns will be dealt with immediately.
Enhancing Life Experiences
Curricular enrichment is strong; the leadership team strive to enhance life experiences outside of the classroom through aspirational visits. In addition, the Forest School and outdoor classrooms are a place where children can increase their self-belief, confidence, learning capacity, problem-solving skills and their emotional well-being.
Providing an Inclusive Education
The school fully embraces its inclusive duties and is fully committed to providing an education for everyone no matter what their SEND need, disability or socio-economic background; whilst remaining assured that inclusivity and the highest standards are not mutually exclusive. As the school has proven this consistently, I have no hesitation in recommending that Weston Mill Community Primary Academy should be awarded the IQM Inclusive School Award and be reassessed in three years' time.
Find out more about the IQM Inclusive School Award
If your school is interested in obtaining the IQM Inclusive School Award or you wish to talk to a member of the IQM team please telephone:
028 7127 7857 (9.00 am to 5.00 pm)
or email: info@iqmaward.com for further details.
Want more information on the IQM Award? Click here to request your free IQM information pack.