Tudor Grange Academy Redditch achieves Centre of Excellence status.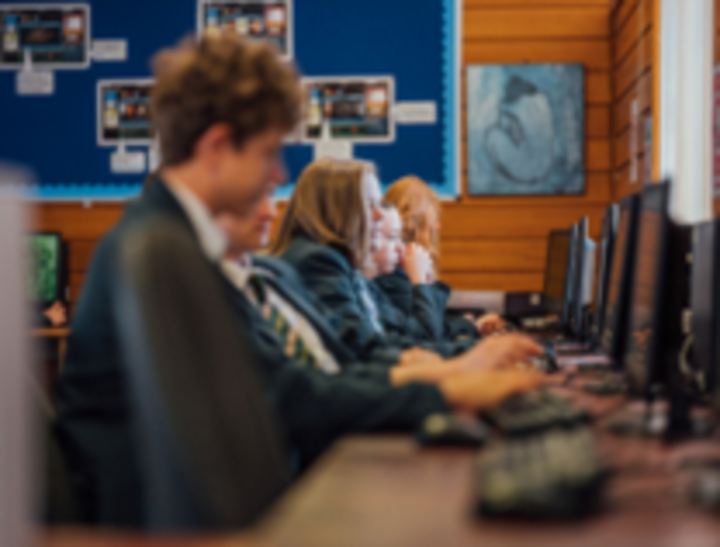 Background
Tudor Grange Academy Redditch was amalgamated within the Tudor Grange Academies Multi-Academy Trust in April 2014. The school is a smaller than average sized secondary school with a small 6th form. The school has a truly inclusive cohort, it hosts a Mainstream Autism Base (MAB) for up to 10 students and has recently opened an additional extended-MAB, named Treetops for 6 high-need students. The demographic is equally as inclusive, 34% of students are Pupil Premium, 18% of students are on the SEN register, with 13% students on SEN Support and 5% with EHCPs.
Turbulent Times
The Principal was brazening and unapologetic in her honesty of the challenges the school had faced, she described a period of turbulence due to an age range change. In 2015 they converted from a High School, for pupil in Years 9-13 to Secondary School reintroducing the Year 7 and 8 cohort. This resulted in a local community fall out and a severe decline in student numbers. In a courageous concession, they have not been afraid to revert to the initial 9-13 plan, even though this meant relinquishing control of the quality and experience of the key stage three learners. However, since the Principal took up post in September 2016, there has been a relentless drive to forge community relationships and to re-establish the school back as the heart of the community. A recent consultation in September 2019, shared the Academy's new vision which included reverting back to being a High School, launching a new Specialist Autism Base and re-opening a much-needed community Sports Centre facility, which was welcomed positively by the community, unanimously. It is important to recognise that the decision to pursue the investment in autism provision, was not a way to address the pupil number and budget deficit, but to address a key need in the community.
Dedicated to Educational Outcomes
The school is currently embarking on a long-term journey for pupil recruitment and retention through strengthening their reputation for inclusivity and dedication to the educational outcomes of all children from their community. Trading on their success, they are now working throughout the Multi Academy Trust and the Local Authority to promote their values and effective teaching and learning models. The Principal now chairs the High School Headteacher Board in Redditch. The work that the Principal is currently undertaking locally has seen the High School Heads and Middle School Heads working together, the Principal is leading on a shared curriculum vision for Redditch.
Morality, Integrity and Honesty
Three words were used consistently to describe the ethos of the school: morality, integrity and honesty. Every decision made at Tudor Grange Academy is child centric, meticulously planned and executed for the pupils, with the benefit to the stakeholders simply being advantageous.
Passionate Staff
It was a pleasure to meet such passionate staff in challenging circumstances, it was a genuine and honest reflection of their everyday working practice. All staff were empathetic and passionate and knew the intrinsic details of their community and were acutely aware of who they serve and for what moral purpose. The pupils are at the heart of every stance they take. Their dedication to SEND provision was commendable, as they choose to include pupils that will have a negative impact on the headline figures, those who will have bespoke timetables that affect attendance and impede the holistic measures progress that Ofsted hold all schools accountable to, but this is all deemed irrelevant by a Principal that holds inclusivity in her heart.
Uncompromising and Inspirational
During the feedback the team were still humble and reluctant to concede that what they do is extraordinary in terms of SEND provision, as they are lost in their ordinariness of their love and passion for all. I sincerely hope they continue to build their provision, expand their Treetops 6th form and continue to change the lives of children who fit into the Tudor Grange family, who previously were lost in a mainstream system, that simply could not meet their needs. Their determination for excellence is uncompromising and inspirational. Much of this is due to the team's willingness to pull down what is not working and start again from scratch. This resilience, commitment and vision to build instead of 'make good' existing structures, both physical and organisational, is remarkable. They have the blueprint for change and the patience, perseverance and stamina for the journey ahead.
Meticulously Planned Spaces
Due to the current circumstances I could not meet all the staff that would normally contribute to an assessment. Yet I felt I did know some of the staff through their brilliant induction video, which took me on a tour of a beautiful school, with each space meticulously planned for the children who bring it to life. The website was also full of celebration and dedication, from the Deputy Safeguarding Lead – Treetops' commitment and drive to build the best ASD provision and his bold statement, to create a provision good enough for his children, to the lip syncing of pupils who came together during lockdown to raise spirits. The theme throughout the assessment has been that this is their family and the love for their job came through in every aspect of the visit.
Find out more about the IQM Inclusive School Award
If your school is interested in obtaining the IQM Inclusive School Award or you wish to talk to a member of the IQM team please telephone:
028 7127 7857 (9.00 am to 5.00 pm)
or email: info@iqmaward.com for further details.
Want more information on the IQM Award? Click here to request your free IQM information pack.