St Thomas More RC Primary, Middlesbrough has been assessed for and achieved the Inclusive School Award.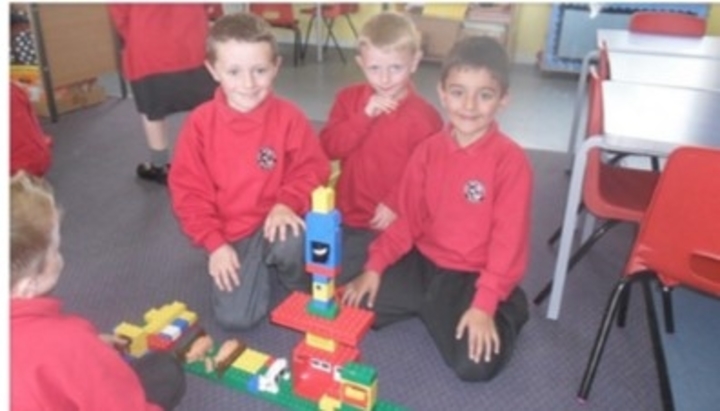 Context
St Thomas More RC Primary is a smaller than average primary situated in Easterside, Middlesbrough. The majority of pupils are White British although there is a small but growing proportion of pupils from minority ethnic backgrounds. The school has a nursery provision on site and evidence demonstrates pupils' attainment on entry is lower than that found nationally. Pupils eligible for FSM stands at 44%, significantly higher than the national average. The number of pupils with SEND is above the national average.
Improving the Life Chances of Children
The school understands the needs of its pupils and families well, placing itself at the heart of the community. The headteacher and governing body have created a team which is wholly committed to improving the life chances of children, each member playing a vital part in addressing the needs of pupils. From early morning breakfast club to the wide range of after-school clubs provided, the warm, inclusive ethos welcomes all.
Big Aspirations
Although small, this school has big aspirations which stem from its faith. The vision statement of Do More, Achieve More, Be More has been carefully implemented to benefit the social, emotional, physical and academic needs of all learners. The belief that every child has the potential to be the best they can be underpins the philosophy. "We look for opportunities to deliver our vision, we always look for the silver lining."
An Inclusive Learning Environment
The school was built in 1969 but has been carefully refurbished over recent years with a view to giving children and their families an inclusive and stimulating learning environment. The space is designed to provide a wide range of experiences from sports to quiet contemplation, from cookery to outdoor play. Pupils move calmly and purposefully around school and they welcomed me as a visitor with warmth and enthusiasm, eager to share positive stories about their school.
Access to Inclusive Provision
Listening to leadership, the chair of Governors, parents and staff, it is clear that they work together and support one another, with the aim of ensuring that all children have access to inclusive provision. Since, the last inspection, which graded the school as good, St Thomas More has become part of an academy trust.
A Reflective and Self-Evaluative School
It looks outward to offer support and expertise as well as demonstrating a willingness to learn from others, embracing peer reviews to help meet its aim of continuous improvement. It is a reflective and self-evaluative school.
Improving the Lives of Children
A strength of the school is the work of its Care Team, led by a committed practitioner who is dedicated to her work with families and has ensured that the strong safeguarding policies and procedures are implemented consistently and are relentlessly monitored for maximum impact. She provides a friendly face at the gate each day and offers support as well as challenge to improve the lives of children.
Excellent Relationships with Parents
A further strength is the excellent relationships the school has built with its parents and wider community. Parents were overwhelmingly positive about their experiences of the school and value the extra mile approach. They appreciate the recognition of their child as an individual and the quality and quantity of involvement provided. As one parent said, "This school went above and beyond for my child to give the support she needed at a really difficult time. Parents praised the school's efforts to communicate with them through a variety of means. The school has embraced technology but understands the importance of face to face contact. A parent was eager to tell me, "They will shout you over to share good news, no matter how small."
Happy Parents
Hard to reach parents, whose own experience of education was less than favourable, had nothing but praise for how their own children had settled within school. One parent was keen to tell me how supportive this school was, "It's what they do day in day out that keeps children wanting to come."
A Reflective Practitioner
The experienced SENDCO is a reflective practitioner who ensures that the uniqueness of each child is recognised so that a bespoke programme of support and intervention can be provided with a view to removing barriers to learning and closing gaps.
Sources of Evidence
This is the first assessment of the school and was conducted over one day during which time I met with:-
• Headteacher
• IQM Co- coordinator and SENDCO
• School Chair of Governors
• Pastoral Lead (Care Team and Family Learning)
• Parent Representatives
• Teaching Assistants
• Teacher
• Pupils, including those representing the School Council
Ongoing Commitment to Future Improvement
The evidence presented to me during my visit to the school and information contained within the Self-Evaluation Report clearly demonstrates the inclusive practice in place within the school and the ongoing commitment to future improvement. Areas for development have been identified through the school's own self -evaluation and through discussion and reflection over the day.
Find out more about the IQM Inclusive School Award
If your school is interested in obtaining the IQM Inclusive School Award or you wish to talk to a member of the IQM team please telephone:
028 7127 7857 (9.00 am to 5.00 pm)
or email: info@inclusionmark.co.uk for further details.
Want more information on the IQM Award? Click here to request your free IQM information pack.