St Mary's Catholic Primary in Hillingdon has achieved the Inclusive School Award.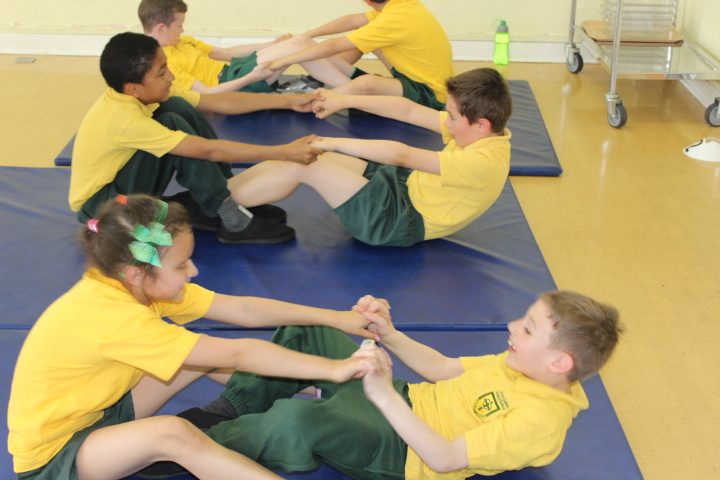 This is a Family School
Parents queue up for their children's places at this happy, friendly and highly successful school. From the smallest child to the Chair of Governors, everyone agreed, "This is a family school." The school leadership would love to open up its doors to more pupils, but the site will not allow it. Instead, the leadership is disseminating its good practice and high aspirations to neighbouring schools and teachers in training and thus enabling many more children than its own pupils to benefit.
Aspirations are Many
Aspiration to academic achievement is only one aspiration in this school. The heart motif is everywhere, in children's posters illustrating the school's Values, for example. The school has welcomed Traveller children in the past, who have done well. Every class supports its own favourite charity.
A Celebration of Inclusive Practice
The school is rightly proud of its 2016 DfE award for effective use of its Pupil Premium Grant. The letter inviting the school to receive its award says, "The reason that you have been selected is that you are one of the high-achieving schools in the country in terms of the progress and achievement of your disadvantaged children since 2011." No other school receiving this award has been seen by this IQM assessor and it is a worthy celebration of St Mary's Inclusive practice.
Better Never Stops
In reply to the assessor's question, "How is the school so good?", Governors felt that the Headteacher's "humility", "being hard on ourselves" and "seeing hurdles before they come" were underlying essentials, along with the motto, "Better never stops".
Find out more about the IQM Inclusive School Award
If your school is interested in obtaining the IQM Inclusive School Award or you wish to talk to a member of the IQM team please telephone:
028 7127 7857 (9.00 am to 5.00 pm)
or email: info@inclusionmark.co.uk for further details.
Want more information on the IQM Award? Click here to request your free IQM information pack.