Southfield Primary Academy in Northamptonshire has achieved the national award for Inclusion.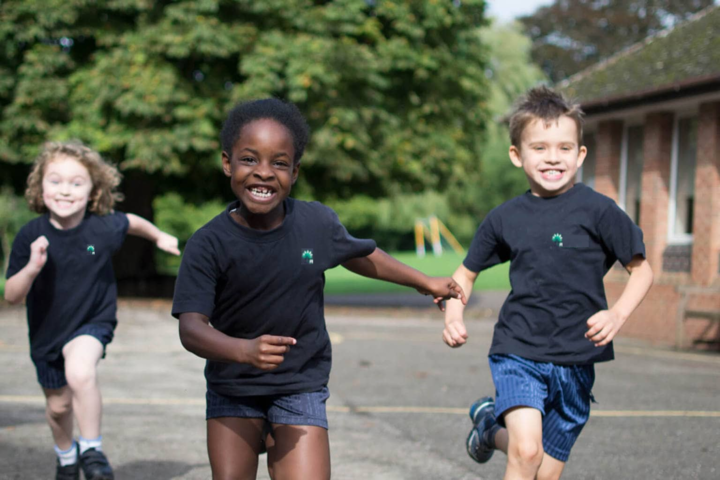 Friendly and Inclusive
Southfield Primary Academy is a friendly, inclusive school in beautiful leafy grounds. Its school ethos: 'We believe in learning. We believe in happiness,' is at the heart of the school. Everyone is aiming for the best academic outcomes for all children, but is also focussed on keeping all pupils safe, healthy and happy. There is a united drive and the school is striving for continual improvements on its journey.
Visitors Warmly Welcomed
Visitors to the school are warmly welcomed by the children, teachers and support staff alike. Pupils are very willing to discuss their learning and show their work. They co-operate with adults and each other extremely well. Pupils who join the school are welcomed and they are soon part of the friendly school. One happy child who joined the school smiled and said; 'I used to be shy!'
Behaviour is Good
Good behaviour is a strength of the school and the children are given many opportunities to be Young Leaders and to be responsible at Southfield. For example, some pupils lead clubs, under supervision of staff. The Head Boy and Head Girl are role models and are impressive ambassadors for the school. Other pupils have become members of the School Council, voted democratically by their classmates following a speech. Pupils want to do well. They are keen to collect house points and are aware of the scores on the website and in the library.
Engaging Pupils
During the IQM visit, I had a school lunch in the dining hall with a small table of pupils. They were very engaging and talked proudly about their school. The dining room was well organised and the pupils sat in small groups, café style. The staggered lunchtime and changes to the seating plan have been introduced to make lunchtimes more like eating with a family.
Providing Stretch and Challenge
Teachers plan lessons which provide stretch and challenge but also support. A range of 'Assessment for Learning' techniques are used to measure a child's progress throughout a session and the staff are flexible and adjust their teaching accordingly. They have introduced new approaches to Mathematics and English and are confidently using the revised tracking systems to analyse pupil progress. They organise many extra clubs, visitors and visits, that inspire the pupils.
Highly Skilled Support Staff
Support Staff are highly skilled and wear many hats! Their time is valuable and is carefully timetabled to ensure that they are always focussed on the needs of the pupils. The Inclusion Team ensures there is attention to detail in every aspect of support for pupils and they work with class teachers to select and evaluate the interventions
Parents Praise the School's Practice
Children who have Special Educational Needs are very well supported by the school and parents highly praise the school's practice. The professionalism and accessibility of the staff is very much valued and appreciated by the community, who feel that children are fully supported in accessing all that the school has to offer.
Find out more about the IQM Inclusive School Award
If your school is interested in obtaining the IQM Inclusive School Award or you wish to talk to a member of the IQM team please telephone:
028 7127 7857 (9.00 am to 5.00 pm)
or email: info@inclusionmark.co.uk for further details.
Want more information on the IQM Award? Click here to request your free IQM information pack.