Parklands High School in Chorley has achieved the Inclusive School Award for the second time.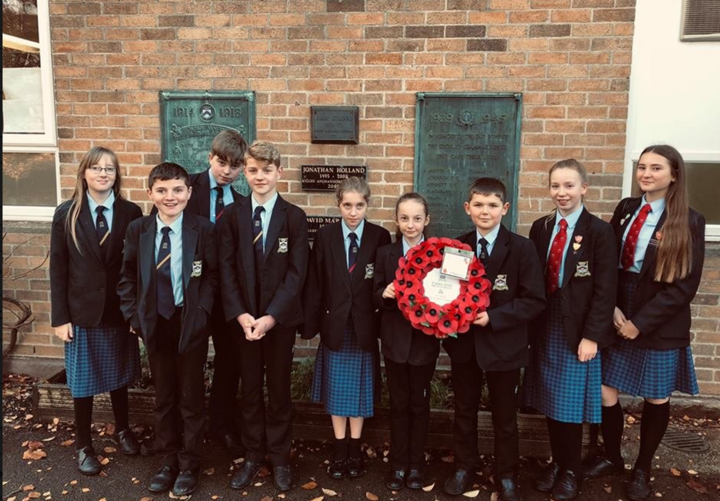 Background
Parklands High School is a mixed, fully comprehensive secondary school in Chorley, Lancashire. It converted to an Academy in 2012. It is an average sized school with around 1088 students currently on roll. The majority of the student population describe their ethnic background as White British. Currently 18.6% students are eligible for free school meals and 25.3% students are in receipt of Pupil Premium catch-up funding. In 2018, Ofsted Inspectors judged the provision as 'Good' and external examination results, over time, are continually improving. The Ofsted report states that "the Leadership Team has maintained the good quality of education in the school since the last inspection".
Context
Parklands overall progress 8 score for 2019 was 0.1, which is an improvement on the previous two years and broadly in line with national averages. The progress 8 score for disadvantaged students has also shown a slight improvement, increasing from -0.65 in 2017 to -0.27 in 2019, as has the attainment 8 score. The number of students entered for the Ebacc suite of subjects is below the national average (21% in 2019). The percentage of students attaining a grade 5 in English and maths is above the national average and has increased by 5% from 2017 to 2019. The attainment 8 score for all students for 2019 was 50.3, above local and national averages. The number of students remaining in education or employment after Key Stage 4 is slightly below local and national averages.
Demographics
The school serves a local area with a very mixed social and economic demographic. According to The Ministry of Housing, Communities and Local Government (MHCLG) Indices of Deprivation 2019, Lancashire Local Authority ranks "3/151 upper-tier authorities and 2/26 two-tier council areas for number of people income and employment deprived", with 1 being the most deprived.
Developing the Whole Child
The Headteacher started the assessment process by stating that the school is "nothing but inclusive", a declaration which, having carried out a thorough scrutiny of evidence towards each of the IQM elements, I would endorse. In their drive for excellence, Senior Leaders have made bold decisions which are centred around students' personal development, not just external examination results. Their aim is to equip students with a plethora of skills, not just academic, in order to thrive and become successful citizens in an ever-changing, diverse world. Their prioritisation of students' wellbeing was highlighted in the 2018 Ofsted report which states that "pupils' welfare continues to be at the heart of the school's work". This holistic commitment is threaded throughout all areas of school life and throughout the assessment process, it was evident that Parklands place a strong emphasis on the development of the whole child and their wellbeing.
Diversity is Celebrated
Diversity is not just tolerated but it is celebrated at Parklands High School. The work carried out by staff and students around equality has been recognised with the accreditation of the Lancashire Equality Award. Parklands is a truly inclusive school. In the Headteacher's vision on the school website he makes the Parklands stance clear with the statement "the culture of our school community is one of inclusion and diversity where all those connected to, and in contact with, the school feel proud of their identity and ability to participate fully in the life of the school."
Challenging Inherent Prejudiced Attitudes
As a predominantly White British community, the Headteacher felt it was important to establish a 'Black Lives Matter' working party to educate staff and students on the significance of this movement alongside changing perceptions and challenging any inherent prejudiced attitudes. There is also a well-established LGBTQ Group who are instrumental in raising awareness and creating a culture of support and understanding across the school and wider community. A significant proportion of curriculum time is dedicated to the bespoke 'Secure' curriculum which teaches students about broader areas such as mental health, diversity, global issues and character virtues. Diversity is embraced across all aspects of school life.
Developing Students' Social, Emotional and Cognitive Capacities
Parklands is an over-subscribed school of choice. They have built a reputation across the local community as a school which develops students' social, emotional and cognitive capacities. The diverse curriculum and inclusive nature are attracting more and more families. The school has increased its PAN (Published Admissions Number) for September 2021 on a temporary basis to try to accommodate the demand for places.
A Collaborative Team Approach
The Senior Leadership Team and wider Inclusion Team have a clear commitment to inclusion and support their staff well. All adults within the school are committed to, and passionate about, the inclusion agenda. Every member of staff who was spoken to during the assessment days talked about their collaborative, team approach which, in turn, positively influences the students. Communication amongst staff is strong and children are at the heart of all decisions made. It is clear from the warm welcome given by all staff, students, parents, and stakeholders that Parklands High School is a happy place to be.
Find out more about the IQM Inclusive School Award
If your school is interested in obtaining the IQM Inclusive School Award or you wish to talk to a member of the IQM team please telephone:
028 7127 7857 (9.00 am to 5.00 pm)
or email: info@iqmaward.com for further details.
Want more information on the IQM Award? Click here to request your free IQM information pack.