Outwood Academy Danum in Doncaster has achieved the Inclusive School Award.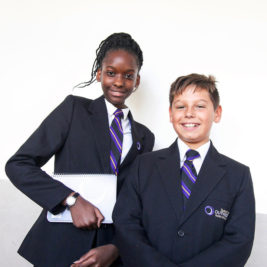 Context
Outwood Academy Danum is a large secondary school with a large sixth form, currently with 1152 students on roll. The academy is popular with families in the area and has a good reputation. Most students are White British. The remaining students originate from a diverse range of minority ethnic heritages. EAL is 9.4% above average and most students speak English as their first language.
Pupil Premium
The proportion of students receiving support from the Pupil Premium is above average. The proportion of students receiving support for SEND is above average at 3.5%. The proportion of students with an education, health and care plan is 0.29%. above average.
The COVID Pandemic
I arrived at the Outwood Academy Danum in the last week of the summer term at a time when over a quarter of staff and even more students were self-isolating due to the Covid pandemic. A new Covid variant appears to be running through the local area and was taking its toll on the academy. However, the academy was running in as normal a fashion as was possible. The teachers and students told me they were expected to be carrying on with normal lessons right until the last minute of the term.
Remarkable Leadership and Staff
The academy is led by a remarkable Principal, whose commitment to inclusion is in no doubt. She lives and breathes inclusion and has invested heavily in making it happen. She is well supported by the Outwood Grange Multi-Academy Trust, who promote similar values and principles. The last sixteen months of the pandemic have been extremely difficult for the academy, but they have remained on course and are continuing to move forward to achieve their goals. Staff, at all levels, enjoy working in the academy and appear to have good job satisfaction, which is key to their well-being. Good quality training and development opportunities on offer indicates that the professionalism of staff is respected and valued.
The Academy has a Great Reputation
The academy has moved a long way over the last five years and is now an academy that has a good reputation locally. Undoubtedly it is an academy with many challenging circumstances and there are a complex set of barriers that get in the way of the behaviour for learning culture amongst students. I have made several suggestions about how this might be addressed, and I know the academy team also have their own ideas. Getting more parents on board is also a major on-going challenge that the academy is working hard to resolve.
Everyone is Keen to Improve
The academy has many strengths, and its inclusive practice is working well but needs further development. The Senior Leadership Team know what they must do and are not daunted by a list of areas for development. They are very willing to learn and to try new things to improve the quality of education for all their students.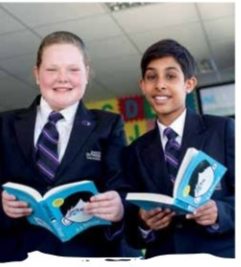 Staff Go The Extra Mile
The students come first, and staff care about them, and many go the extra mile to support them. The students don't always understand that changes being implemented are in their best interests and staff need to spend more time talking to them and harnessing their ideas. Getting them on board is the most important thing the academy must do to get to the next stage of development.
Find out more about the IQM Inclusive School Award
If your school is interested in obtaining the IQM Inclusive School Award or you wish to talk to a member of the IQM team please telephone:
028 7127 7857 (9.00 am to 5.00 pm)

or email: info@iqmaward.com for further details.
Want more information on the IQM Award? Click here to request your free IQM information pack