North Ormesby Primary Academy in Middlesbrough, achieves Inclusive School Award with Flagship status.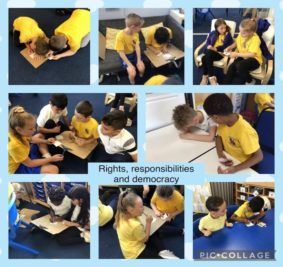 Context
The previous report praised North Ormesby Primary Academy (NOPA) for its innovation and inclusive response to the challenges posed by Covid-19 and the national lockdown. The school truly excelled in the support it provided to its community, families and pupils. Against this impressive starting point, it would be difficult to imagine how the school could improve, and yet, to its absolute credit, that is exactly what NOPA has managed to do. The Principal talks with justified pride about the move towards a customised and bespoke offer in the lockdowns since Christmas. The school built quickly and expertly on its excellent remote learning package to let various nuances and special approaches evolve and develop with time. The school and its leadership deserve rich recognition for the proactive decision not to rest on its laurels but to plough forwards with continued innovation.
Home Learning
Home learning during the most recent lockdown was extremely effective and successful boasting a 100% online presence and 80% of the children on average engaging with the provision. The set-up is extremely impressive: Virtually NOPA is a genuinely first-rate website, full of relevant content matched to the school's curriculum and the thought given to layout, presentation, interactivity and user engagement is second-to-none. The teaching staff at NOPA have excelled in creating a platform that sings inclusion – access barriers are broken, images and colours guide pupils, video content explains concepts and activities are pitched perfectly. On top of the online content, NOPA has taken steps to provide each child with a device; the '1-2-1 iPad Scheme' continues to be a phenomenal success.
Tim's Teaching Tools
Tim's Teaching Tools makes an impressive mark with learners and parents. By virtue of its online presence and user-friendly layout, the school offers supreme transparency in terms of the curriculum on offer – this helps parents and families familiarise themselves with the workings of the school and helps foster that sense of partnership that is so often the hallmark of an inclusion-focused school. On top of this, Tim's Teaching Tools provides easy access for the pupils to the school's programme for learning, and couples the provision mapping with assessment tools, links to websites and a space for research including blogs written by the staff of the school.
Virtually NOPA and Tim's Teaching Tools are both open and freely available to anyone on the internet: the most inclusive schools are usually those which are outward-facing and prepared to share with others. Clearly, this is a strength of North Ormesby Primary Academy.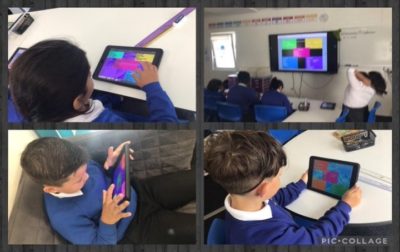 Appreciative and Collaborative Parents
A representative of the parent community spoke with the Assessor as part of the review and confirmed:
Prominent levels of support from the school to parents and pupils during the national lockdowns. This was especially well-received by children with SEN:
"A child with Asperger's/ADHD coped so well during the lockdowns due to the support of the school."
1-2-1 iPads have been a huge help to families and have successfully broken down barriers to the online learning packages. This has been especially helpful to working parents needing their personal devices as part of their employment duties and to those with larger families.
The school responded magnificently during the Covid-19 pandemic with parents selecting the following examples as real highlights: Virtually NOPA,1-2-1 iPads and the encouragement to message in with any queries at any time: and the immediacy of response from staff at all levels including the Principal.
The school's eco-shop (a social enterprise project which allowed parents and carers to buy items from school clothing to groceries) ran throughout Covid-19 lockdowns and provided a "lifeline" to families. This support extended beyond the provision of groceries and into social interaction and company which was so needed by so many. This was a true example of community leadership and a glowing example of the inclusion agenda lived and breathed by the school.
The school considered and encouraged a "bespoke" approach to learning:
"I couldn't get my child to write during lockdown. When I spoke to the Principal he said "let's not turn your child off from learning, let's encourage them to write in a unique way. So, we started focusing on things like writing out the shopping list before going shopping and this was viewed as work which we could then send into the teachers so they could track progress and what we were doing to support learning."
Learning feedback was strong throughout the lockdowns, and came from a variety of sources e.g., MarvellousMe, Twitter, NOPAOnline.
The school uses media well to support messaging and parents consider this to be a strength of the school:
"My child would not be going to secondary school if not for NOPA."
Moving Further on the Inclusion Journey
The review has been undertaken very successfully. The school clearly demonstrates its ability to respond to initiatives and to build the capacity essential to moving further on the Inclusion journey. This is all the more impressive given the recent Covid-19 complexities which were described and explored during the review. I would like to thank the Principal and his staff and pupils for their time during the review – the impact of these stakeholders on the inclusive journey of the school is keenly felt and I pay tribute to the wider staff team, governing body and pupil/family base too. The Principal has recently been nominated for a national school superhero award by grateful parents who have recognised the way his leadership goes "above and beyond" at all times. During the IQM review, parents were equally keen to highlight the work of The IQM Lead using the word "partnership" to describe her mindset and work ethic. Clearly, this is a school that lives and breathes inclusion – it is a genuine passion and that is obvious everywhere.
You have a school of which you can be extremely proud, a school in which you all play a full role and a school that values children, learning, engagement, the environment and the World. What a fantastic place North Ormesby Primary Academy is! It has been a true privilege to undertake this review.
NOPA is clearly deserving of this recognition and is undoubtedly a pioneer in the sphere of school inclusion and a beacon of inclusive inspiration. Flagship Status has rarely been so deserved by a school.
Find out more about the IQM Inclusive School Award
If your school is interested in obtaining the IQM Inclusive School Award or you wish to talk to a member of the IQM team please telephone:
028 7127 7857 (9.00 am to 5.00 pm)

or email: info@iqmaward.com for further details.
Want more information on the IQM Award? Click here to request your free IQM information pack