Norbury Primary in Harrow has been reassessed recently and become a Centre of Excellence.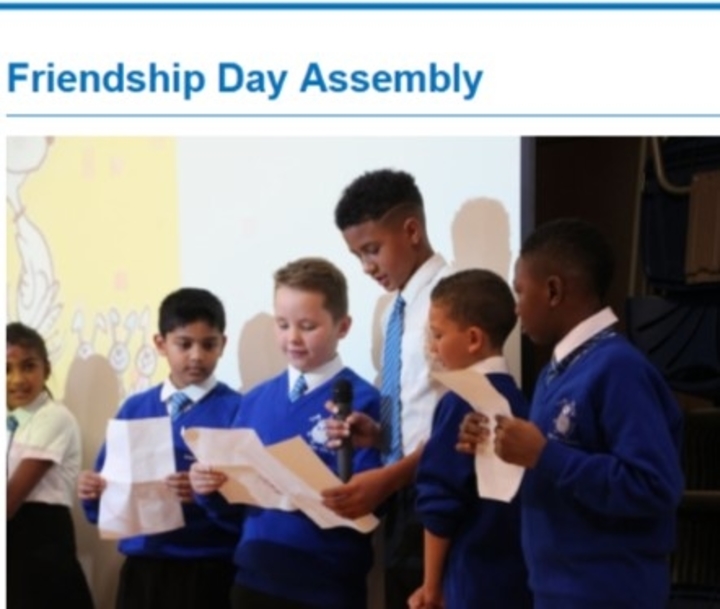 Context of the School
Norbury School is situated in Harrow. It is a larger than average primary school with 636 pupils on roll. The proportion of pupil premium students is above average at 17.7%. Pupils come from over 50 different countries. 83% of pupils speak English as an additional language and pupil mobility rates are higher than average.
A Supportive, Caring, Inclusive Environment
Norbury is a warm, friendly welcoming school. The environment is bright and positive with interesting and informative displays in corridors and classrooms. The Inclusion team, led by the head teacher, sets the tone for a supportive, caring, inclusive environment with high aspirations for all.
Good Relationships with Parents and Carers
Families from diverse cultures and faiths are welcomed and there are good relationships with parents and carers, as well as with the local authority, other agencies and the wider community. The school website describes Norbury as 'A World in a School, Learning Together'.
Positive, Energetic and Enthusiastic Example
Norbury's values permeate the life of the school. The head teacher leads by positive, energetic and enthusiastic example and oversee all aspects of inclusion. As a result of the combination of robust teaching and learning strategies, strong inclusive values, a thorough tracking system and positive and effective behaviour systems, the progress of pupils, from low starting points is above national average with pupil premium students making excellent progress.
Inclusion is Integral
Inclusion is an integral part of school life. This was evident in every conversation with leaders, teachers, support staff, governors, without exception. Relationships are very positive and built upon mutual trust and respect.
Every Child Matters
Staff are committed to ensuring that every child matters. Children take huge pride in their achievements and in their school. This was explicit during the tour of the school and in talking to members of staff, parents, governors and pupils alike. The school values the individual and promotes high self-esteem encouraging a 'can do' culture which is central to its ethos.
Challenging Learning Experiences
All children are provided with challenging learning experiences in order to fulfill their individual potential in all areas. The head teacher, her leadership team, staff, governors, pupils' parents and local community members are totally committed to the inclusive nature of the school, and staff, parents and pupils are proud to be 'Norburians'.
Pupils are Very Proud of their School
Pupils are polite, friendly, self-confident and enthusiastic. They behave very well around the school, in their lessons and in the playground. They speak very highly of their school and its staff, for whom they have great respect and they know that they are listened to and cared for.
Best Possible Outcomes
There is an open-door policy, which encourages children and parents to seek support, with the result that needs are understood and everyone works hard as a team, to achieve the best possible outcomes for children and their families.
Meeting Pupils' Individual Needs
Teaching and support staff work closely together and plan carefully to meet their pupils' individual needs. Staff are positive, energetic and fully committed to the pupils and to the school. They love the family atmosphere in the school where all staff know all the pupils.
Confident, Competent and Proud
I would like to thank all those who generously gave their time during the IQM assessment and especially to the head and deputy head teacher who organised, planned for and coordinated the IQM process.
I spent two very full days at Norbury and spoke at length to parents, children, staff members and other agencies. In particular, I will remember the young people who took me on a guided tour, they were so confident, competent and proud. I will also remember pupils who entertained me at lunchtime, the sports council, as well as various other children who were curious and very happy to talk to me.
Highlights
The whole school celebration assembly, my meeting with the young carers' group and the FGM presentation delivered by pupils in years 6+7. All were highlights which I cannot commend enough.
Find out more about the IQM Inclusive School Award
If your school is interested in obtaining the IQM Inclusive School Award or you wish to talk to a member of the IQM team please telephone:
028 7127 7857 (9.00 am to 5.00 pm)

or email: info@inclusionmark.co.uk for further details.
Want more information on the IQM Award? Click here to request your free IQM information pack.