Newfield School in Blackburn has achieved Flagship School status for the fourth time.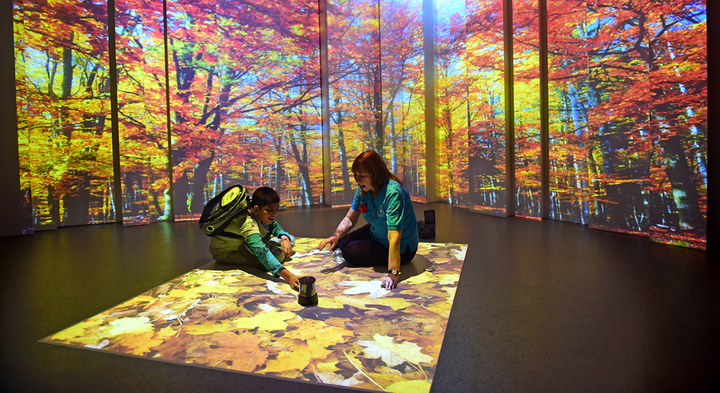 Context
Newfield School is a multi-faith school maintained by Blackburn with Darwen Borough Council that provides the highest quality specialist education for children and young people aged 2 – 19 years. They pride themselves in meeting the needs of their students, who have a wide range of learning needs, including autism, complex medical needs, and sensory impairments. They achieve this in partnership with families and carers, providing advice and support, as they feel this is imperative. They promote a multi-disciplinary approach to the students' education and care that includes a full-time health care team – physiotherapists, occupational therapists, speech, and language therapists support and working collaboratively with a highly qualified and dedicated staff, while also liaising extensively with outside agencies to ensure all aspects of well-being for their student's lives are met. The school prides itself on superb pastoral care, actively promoting equality and diversity and is therefore an extremely welcoming, inclusive, and caring school. This is reinforced by their values 'Inspire, Support, Achieve, Together.' Everyone at the school is fully committed to maximising the achievement of every pupil no matter their starting point. The school community should be justifiably proud of their success.
Vibrant and Friendly Setting
In terms of inclusion Newfield is a superb school in the widest possible sense. Inclusion, care, nurture, and support are the foundation of its approach and is ingrained in every aspect of the school Newfield is a setting that prides itself on providing the best for everyone who is involved and is a vibrant and friendly place to attend as a pupil and as a member of staff within a superb learning environment. The school's actions to care for its pupils and its staff in my judgement continues to be superb.
Evidence of Continuing Development
Discussions with key members of staff was extremely useful in confirming that the school continues to successfully address all eight elements of the IQM award. During the online review, a number of meetings were held with staff to discuss key aspects of the school and its inclusivity that was supported by documentary evidence to enhance and underpin discussions. This included both factual written information/evidence, photographic evidence and online videos from the schools YouTube channel showing staff and pupils involved in learning and a wide variety of activities that allowed a remote and highly positive picture of the school to be seen.
Superb Support for All Stakeholders
What stands out very clearly from this online review and the evidence of previous in-school reviews is the pride the staff feel in the way that they engage and work with each other, pupils, and families to more than meet need, going above and beyond what is expected. Achieved in partnership with pupils and families providing superb levels of advice and support, evidenced by the staff I spoke with and from previous online and in school reviews. Everyone at Newfield understands their role, in a setting where everyone is approachable and works in collaboration to achieve successful outcomes for all including families, staff and the community. Support for each other and collaboration are key to everything that happens here to ensure the best outcomes and that includes a superb focus on Mental Health and Well-Being for all. Staff pride themselves on their superb inclusivity, actively promoting equality and diversity and are committed to maximising the achievement of every pupil. The school and its community should be justifiably proud of their success in this respect, where no-one is left out or behind and where everyone is included.
Passionate, Dedicated and Enthusiastic Staff
It was a privilege to be involved in meetings and discussions with such passionate, dedicated, and enthusiastic staff, who see their role in education as a vocation where they are determined to change the lives of their pupils and their families for the better and give them the best possible chance to be active and positive participants in their community and the wider world. They are fully supported to achieve success and deliver outstanding support, care, and education in its broadest sense in a superbly inclusive setting with inspirational and aspirational leadership. They are very proud of what they have achieved since the beginning of the pandemic in identifying need and providing superb support given the challenges that they, pupils and families have faced. They were clear that, from this difficult and chaotic time, that even better parental relationships and engagement has evolved, and they continue to be proud to work in such a superbly inclusive and supportive setting.
Progress of Flagship Project Not Diminished by Covid
Meetings with the Headteacher, Deputy Headteacher and IQM Lead set the scene for the review, focussed on how the school, its staff and its students had moved forward since the last review in terms of inclusion, the challenges and success over the last twelve months and an overview of the Flagship Project for 2020-21, including how they had had to adapt the project as a result of the pandemic and a brief discussion about the project for 2021-22 and the Autism Satellite provision that was attracting a wider audience from other authorities. Further meeting with the IQM Lead looked at the schools evolving link with Apple Trees who provide respite care for children and families in the local area who are allowing Newfield to use their outside space one morning per week with pupils and looked at how this link will continue to evolve; a brief conversation about the Satellite Provision at Shadsworth Infant School; professional development including the appointment of TLRs in the Autism School and a more detailed look at the FS project for 2021-22.
Schools Links with Community Strengthened
Subsequent meetings were held with the following: the Assistant Headteacher School for SEND, Teacher – TLR Autism, Training & Development and an HLTA to discuss outreach work, wellbeing and supporting the understanding of disability in the wider community. As well as the opportunity to discuss Autism outreach and support & training offered both internally and externally. The wide ranging and detailed conversations with these members of staff looked at the Autism support and training opportunities offered through the pandemic to staff in school and to the wider community and further afield using online platforms and how this will continue to expand and provide much needed support to more settings. Incredibly so far there have been over two hundred opportunities delivered since the pandemic began providing much needed support and training. We were also able to discuss the school's recent achievement of the Wellbeing Award and how staff wellbeing has been a particular priority since March 2020, their link with Magic breakfasts; the community foodbank, links and work with the Seashell Trust and Chestnut Lodge, Widnes through RRSA and how they are starting to access the local community through careful planning and support from the Local Leisure Centre and Apple trees and other local community resources.
Reaching Out to Other Schools
The meeting with the Deputy Headteacher for Autism, the teacher with TLR Autism Curriculum Lead, teacher with TLR Autism Satellite provision, teacher linking school project and the Art Coordinator looked at developments in the school for Autism since the last review including the development of the Autism Satellite Provision at Shadsworth Infant School, the Linking Network work and school projects and the Community Art Project. It was very clear from the different conversations during this meeting that the staff are all dedicated and passionate about their work at Newfield, but also about the various projects that they are involved with that make such a difference to the pupils and their families. It was humbling to listen to the efforts they have gone to and their continued commitment to providing outstanding support to their pupils through such wide-ranging and often innovative opportunities. It will be of great interest to see how the curriculum has developed and evolved over the next twelve months, how the linking network and projects have continued to evolve, see some of the artwork produced and displayed in the community; visit the Satellite provision and see it in action at the next in school review and talk to the staff and pupils involved.
Continued Success
It was a pleasure to revisit Newfield School to conduct their Flagship review, albeit through an online review. The school continues to move from strength to strength in terms of its superb inclusive practice and I am firmly of the opinion that the school fully meets the standard required by the Inclusion Quality Mark to maintain its status as a Flagship School. I therefore recommend that the school retains its Flagship Status and is reviewed again in 12 months. The next review will look closely at how the school has interacted with its Inclusion Cluster and promoted continuing outreach. Evidence of cluster working will underpin the capacity for the school to maintain its Flagship status.
Find out more about the IQM Inclusive School Award
If your school is interested in obtaining the IQM Inclusive School Award or you wish to talk to a member of the IQM team please telephone:
028 7127 7857 (9.00 am to 5.00 pm)
or email: info@iqmaward.com for further details.
Want more information on the IQM Award? Click here to request your free IQM information pack