Millennium Primary School has achieved the Inclusive School Award with Centre of Excellence status.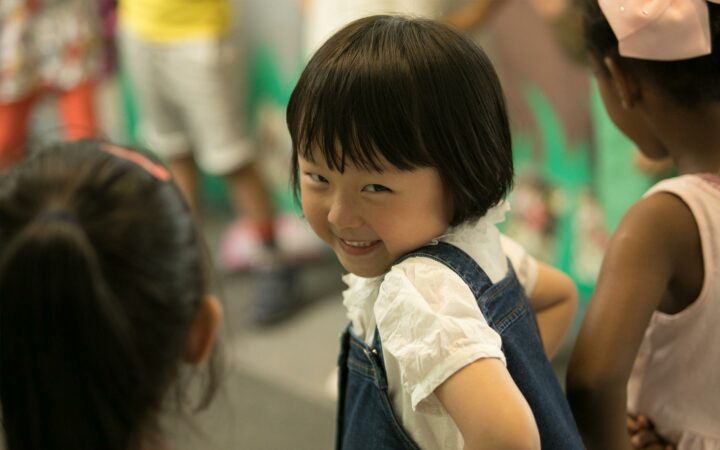 Staff Work as a Team
Millennium Primary School is a member of the Maritime Academy Trust and shares an Executive Headteacher and a Local Academy Council with Timbercroft Primary School.  Millennium is in Greenwich in an area of high social deprivation.  Many of the children live in flats in social housing.  Mobility can be high particularly in Key Stage 1 (KS1) as pupils may move to private school and as it is near to Canary Wharf families move out and into the area for employment.  Pupil Premium (PP) is 23%, Special Educational Needs and Disability (SEND) is 15% with 18 pupils with an Education Health Care Plan (EHCP), English as an Additional Language (EAL) is 42% and there is social care involvement for 3 Looked After Children, 6 with Child in Need Plans, 2 with Child Protection Plans and 3 involved with Early Help Support.  The school has then to manage a range of disadvantage. 
On the morning of the IQM visit, our Assessor saw how well the staff work as a team.  The tunnel at the end of the road was closed and had created traffic chaos.  Staff were caught in this, and it was taking up to 30 minutes simply to get from the junction to the school gate.  Staff in school were then covering for each other so that classes were not unattended and supporting those pupils who were anxious about being late.  When our Assessor went on the school tour not all was yet back to normal but credit to the staff team, the atmosphere was calm and purposeful.  The Assessor said they would not have known that the class teachers were not there had it not been pointed out to them. 
Respect Shown to Staff
Given that staff are all known by their first names and that the pupils do not wear uniform there appears to be less formality in the school.  However, there is no reduction in respect shown to the staff or from staff to the pupils.  It is apparent that the staff know the pupils well and the pupils are prepared to approach and speak to staff.  Our Assessor observed the mutual strength of the relationships between staff and pupils.  Care and concern were evident in all the interactions observed, and staff were quick to offer support in a reassuring and positive way.  Our Assessor saw 1 boy who was quickly supported and that allowed him to be able to calmly join his class.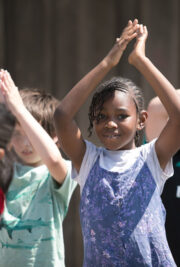 Zones of Regulation is introduced from the Nursery and is developed throughout the school.  On the tour, our Assessor saw how those displays changed as the pupils became more aware and knowledgeable as they moved up the school.  Individual support boxes are created for those pupils that need them.  The pupils write the strategies that they can use to help them move from one zone to another.  Nursery and Reception both offer a range of learning opportunities and experiences.  The pupils now share the outside space which allows them to interact with each other as well as being able to play and engage with a wider range of activities. 
Our Assessor saw Year 1 getting ready to go outside for their Forest School Activity.  They were off on a Mini Beast Hunt, and it was clear how excited they were.  The preparations were managed well by the staff, and it was obvious that the pupils knew what they had to do and how to behave as they waited ready to leave the classroom.  Later during the tour, our Assessor went outside to see them.  The pupils were completing their charts showing what they had seen, and their interest and excitement was palpable, and the staff were positive in their encouragement, helping the pupils to talk about what they were looking at.  
Classrooms Well Equipped 
The classrooms are well equipped, and much use is made of working wall type displays. Large sheets are hanging up in the rooms, showing the notes and workings on the current topics.  One classroom had a large diagram of a heart on the window and later our Assessor heard from a LSA that the pupils dissected hearts and that parents came in to help.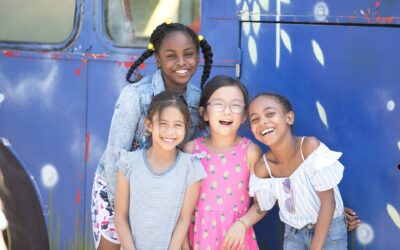 The curriculum expects that pupils will experience opportunities to stimulate, challenge and develop them as citizens.  The classes are organised so that the 2 classes in each year group are next to each other and they are linked by a pod that offers space for individual and small group support.  In the rooms and corridors there are reminders of the school's values: Respect, Resilience, Kindness, Curiosity, Ambition, and Honesty. 
The school is involved in the 1:1 Device Project with Leo Academy and our Assessor saw the devices in a Year 3 class.  The aim is to give pupils more opportunity to work alongside their peers, allowing for more problem solving as well as supporting the development of skills whilst promoting self-learning.  These individual devices are a creative way of supporting disadvantaged pupils who do not have access to technology at home and are therefore unable to extend learning beyond the school day.  The aim is for this project to grow year-on-year so that ultimately these devices will be in all classes across the school. 
Therapy Room
The Emotional Literacy Support Assistant (ELSA) Lead has a therapy room which is bright and cheerful with toys and apparatus.  One of the wall displays is focused on Zones of Regulation.  A parent had just been in the room after requesting a meeting.  The ELSA interventions last for 6 weeks and the pupils are followed up by class visits and observations as well as direct conversations.  Some pupils may need further interventions depending upon need.  The school is now having more LSAs undergoing ELSA training because of the increased need from the pupils and the positive impact the intervention has had. 
The school has a Special Resource Provision (SRP) for autism and has a clear criteria for pupils to be admitted to this provision.  The SRP is situated at the end of the corridor.  The entrance is bright and there is immediate sensory stimulation as colours and patterns change as you walk on the tiles.  There are 2 teaching rooms which have individual work stations for those pupils that need them, as well as grouped tables.  It has its own play area outside and a sensory garden.  There is a large sensory room in this area that is also used by other pupils in the school.  Currently there are 4 pupils in this provision with only one who stays in the area all day.  The other pupils join their peer group at appropriate times.  The use of the provision is therefore adapted to meet the needs of individual pupils. 
No Activity is Banned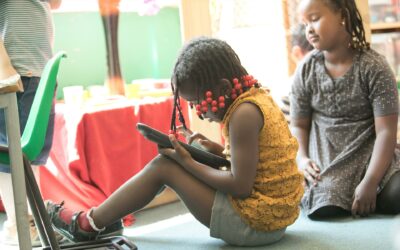 The Headteacher spoke about the (OPAL) initiative that they have been involved with since September.  The overall aims are to improve behaviour, improve wellbeing and develop skills.  Staff have received training which will continue and as more activities are introduced, the pupils hear about them in assemblies. 
Outside the pupils have access to all areas with only the current Reception pupils being kept in 1 area.  This is because there is a high level of need in that age group.  There are a few rules, and they are for safety.  For example, the older pupils are not allowed on the small climbing frame as they are too heavy, and the younger pupils are not allowed on the large climbing frame as it is too big for them. 
The pupils can choose what they would like to play with but must put equipment back after they have used it. Hearing about this was very interesting but going outside at lunch time and observing it was incredible.  Our Assessor has been outside in many different playgrounds but had never seen such activity as this.  The pupils were making good use of all the areas, the playground, the Multi-Use Game Area (MUGA), and the green areas, what stood out most was how active and engaged pupils were.  Some were exploring equipment on their own whilst others were in groups.  There was real activity around the mud kitchen which had been built by parents and there were pupils climbing trees.  The pupils know which trees they are allowed to climb.  No activity is banned, and staff only intervene if safety is a concern.  The Headteacher said that they are learning and developing as they go.  Den making was the most recent activity that had been introduced and the plan is for water to be introduced.  Given that many of the pupils live in flats, the outdoor play opportunities are beneficial.  It was heart-warming to see the pupils so happy in their play. 
Need for Disadvantage to be Understood
The school's SDP highlights the need for disadvantage to be understood and that there should be equality for all.  Both teachers and LSAs that our Assessor spoke to were very aware of the disadvantages that their pupils had and how important it was for them to ensure that disadvantage was not a barrier.  It was clear that the vision is held and understood by all.  In the same way, the drive for the use of Zones of Regulation and OPAL is understood and supported by staff.  They spoke about the co-operative learning that is taking place in the playground because of OPAL and how KAGAN strategies support this in the classroom.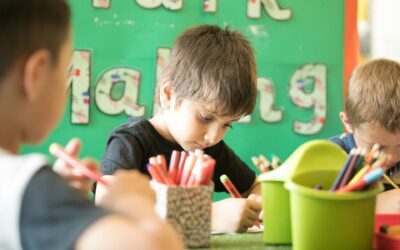 Teachers and LSAs explained that inclusion is strong in the school.  Real emphasis is placed on knowing individual pupils and ensuring that all are included in class activity by making appropriate adaption.  Staff are very supportive of each other and spoke about how the Senior Leadership Team (SLT) have an open-door policy and are happy to listen and support. 
Wellbeing is important for both pupils and staff.  Teachers spoke about how they have been supported during recent strike action.  They have not been made to feel that they are wrong to strike, and the Trust has supported by spreading the reduction of salary rather than taking from 1 month.  
Staff are Well-Trained
Staff are well trained with weekly sessions taking place on Wednesdays and in addition, more personal training can be requested.  A new member of staff described how useful it had been to start with others and how she had received strong support from SLT and how the Millennium way was made clear.  Regular supervision is given. 
There are good relationships with parents and both teachers and LSAs speak to them.  The LSAs appreciate that they are involved in planning for pupils and that they are included in Annual Reviews and target meetings.  It was clear that staff feel they have a voice and that their views are welcomed.  This supports the feeling of being a team. 
The pupils spoke positively about the teachers, how learning was made fun and how safe they felt in school.  They liked being able to talk about their feelings to different adults around the school.  They know, understand, and use Zones of Regulation.  Our Assessor was told that OPAL is 'really good' and that the new things in the playground were more fun, like the basketball hoops.  The pupils spoke about the range of responsibilities they have from being on the school council to anti-bullying ambassadors.  They take their roles seriously.  The school council has recently created a questionnaire about wellbeing that they will be asking all pupils to complete.  
The school has recently taken part in a Social Enterprise Academy at Greenwich University that was open to both primary and secondary schools.  Pupils explained their project on deforestation and detailed how they had made a magazine containing facts and recipes that did not use meat.  They also explored packaging in Design and Technology.  They decided to use story-telling as a means of delivering their pitch.  They won the Most Creative Pitch Award.  It was a pleasure speaking to the pupils as they were so mature and so obviously enjoying school life. 
Supportive Staff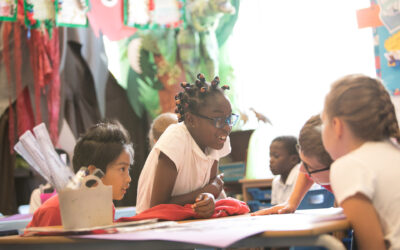 Parents described how supportive staff were and how the school was like a family.  Our Assessor heard how staff would help when pupils would not get out of the car without making the family feel inadequate. 
Parents know that staff understand their children and their individual needs, and that individual plans and support will be created.  One parent spoke about how her child had arrived as non-verbal but now speaks following the intervention set up by the school.  It was clear that staff support the parents as much as they do the pupils.  
The Chair of the Local Academy Council was in the meeting with parents, and he said how positive it was to hear their stories.  He then had the evidence that went alongside what the school told the Council.  He explained how the councillors were actively involved in the school and that they make a formal visit each term.  He said that they planned to do this differently so that they could meet with all stakeholders on the day. 
Our Assessor concluded, "I was made to feel very welcome, and I had a very interesting and enjoyable visit.  It was so good to see the progress that had been made since my visit last year.  The strength of relationships across the school is commendable.  The staff work as a team and are eager to meet the individual needs of the pupils and to make a difference.  The inclusion vision is held by all."
Find out more about the IQM Inclusive School Award
If your school is interested in obtaining the IQM Inclusive School Award or you wish to talk to a member of the IQM team please telephone:
028 7127 7857 (9.00 am to 5.00 pm)
or email: info@iqmaward.com for further details.
Want more information on the IQM Award? Click here to request your free IQM information pack.