Kenilworth School and Sixth Form College, Kenilworth, Warwickshire, has achieved Flagship School status.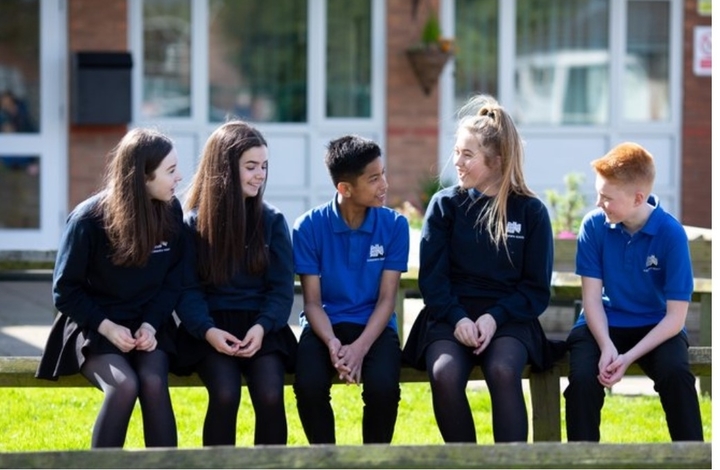 Context
Kenilworth School and Sixth Form (KSSF), is a larger than average non-selective Academy that accommodates learners from 11 to 18 years of age. There are 1,797 learners on the Academy roll; of which 405 learners attend the Sixth Form provision. The large majority of learners come from White British backgrounds.
A High-Performing School
On 8th January 2019, KSSF as a high-performing school, converted to Academy status and at the same time formed a Multi Academy Trust under the name of Kenilworth Multi Academy Trust. The Academy is currently supporting Westwood Academy, a mainstream school in Coventry and has previously supported the school improvement of two secondary schools; one in Birmingham and the other in Solihull. KSSF's last Ofsted inspection (as a predecessor school) was in February 2013, which rated the school as 'Outstanding'. The Headteacher is recognised as a National Leader of Education and the Academy is a National Support School. KSSF is the lead school which oversees equality and diversity projects across the West Midland's region on behalf of the Department for Education.
High Expectations Throughout
It was an absolute pleasure to visit the academy and have the opportunity to meet with a strongly cohesive group of senior leaders and staff who have a shared desire and commitment to foster high expectations throughout the Academy. The IQM review formed part of a reflection exercise and a celebration of new ideas.
Inclusion, Part of the Fabric of the Academy
It was clear that very little has changed (Post-Academy). Inclusion is a natural part of the very fabric of the Academy and a place where superb care, nurture and support naturally occur, within a happy, stimulating and vibrant learning environment. There is a thorough focus on helping learners to develop the skills they need to be effective, independent learners and positive members of society.
Learners Flourish Both Academically and Socially
The tour of the Academy was both informative and extremely enjoyable. Dedicated staff were enabling all learners to flourish both academically and socially. There were a varied range of learning activities taking place. This included learning about different map symbols in Geography, a practical Science based session focused around chemical reactions and a Modern Foreign Language (MFL) lesson where learners were working through a Cambridge Latin course. KS4 learners were thoroughly engaged in a workshop surrounding effective exam techniques; delivered by an external speaker.
Confident, Well-Rounded Students
I saw quality art work/wall murals on display within the Sixth Form, which, in my opinion, was at a standard to be on display at various art exhibitions. I also had the opportunity to see a confident group of six Year 13 learners relaying pointers to a group of new entrants on how to flourish within the Sixth Form provision. It was clear how character development at KSSF enabled the year 13 learners to become confident, well rounded individuals, who had the skills and experiences to be prepared for independence and life in Modern Britain. The mixed harmonious choir, I observed on the day, was established following feedback from learners within the Sixth Form.
Fully Engaged, Attentive and Respective Learners
Learners observed during the tour of both sites were fully attentive, respectful and were engaged in their learning. I observed special arrangements made for two learners, through the use of digital technology in order to overcome their learning barriers and help them with their writing. Staff I spoke to were exceptionally positive about KSSF and as a matter of course, go the extra mile to enhance the offer at the Academy.
Inclusive Nature
Staff retention at KSSF is extremely high, due to the inclusive nature of the Academy and the way in which senior leaders' value and develop its workforce. Staff at KSSF were justifiably proud of what they achieved in terms of their own professional development and work exceptionally hard to ensure learners at KSSF are continuously challenged and supported to do well in their education. KSSF's Progress 8 measure for the last cohort of Year 11 learners was 0.62; demonstrating that KSSF learners made far more progress when compared with other learners of a similar ability. The Academy also outperformed several grammar schools in Warwick in terms of the Progress 8 measure.
Find out more about the IQM Inclusive School Award
If your school is interested in obtaining the IQM Inclusive School Award or you wish to talk to a member of the IQM team please telephone:
028 7127 7857 (9.00 am to 5.00 pm)
or email: info@iqmaward.com for further details.
Want more information on the IQM Award? Click here to request your free IQM information pack.