Hawkley Hall High School in Wigan has achieved the Inclusive School Award for the fifth time.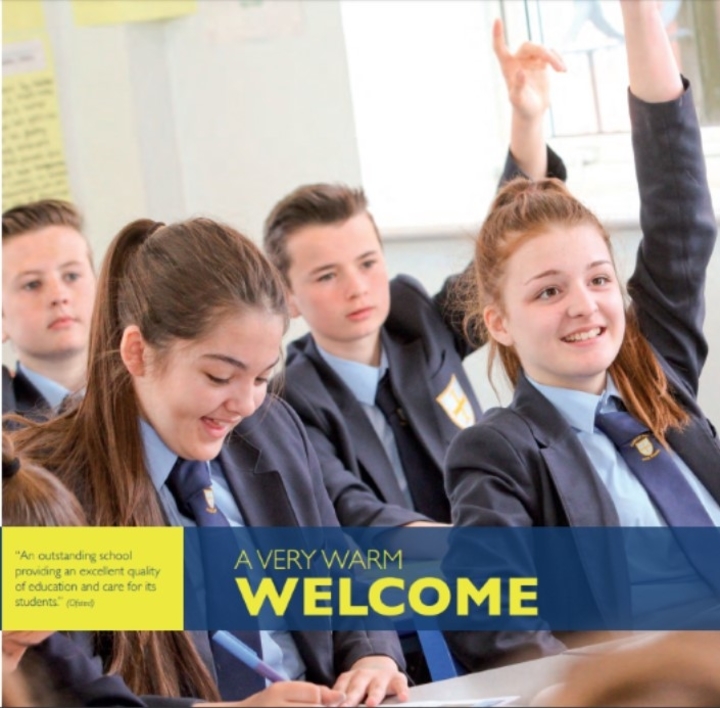 School Context
Hawkley Hall High School (HHHS) is a large 11 – 16 mixed comprehensive school situated to the west of Wigan. HHHS is a community of students, staff, parents and governors with a common goal – to strive for the highest standards in everything they do. The school is a member of the Rowan Learning Trust which seeks to share best professional practice throughout its partner schools and beyond. HHHS continues to lead, stimulate and support the Trust as a learning community, sharing best practice and expertise, both within the Trust and in the wider education community. HHHS is an outstanding National Support School and a National Teaching School. They have the highest expectations for all students, where they are challenged to be successful and achieve excellent progress in an exciting, creative, enjoyable and innovative learning environment and culture through their vision and values: 'To provide, in partnership, high quality education within a caring environment, enabling all individuals to achieve their full potential effectively.'
Driving the Strategic Vision
The school is effectively led and managed by the inspirational Headteacher, his Senior Leaders and the Governors who work effectively together to develop and drive forward the strategic vision of the school and the Trust. HHHS demonstrates superb care, nurture and support that is the foundation upon which the school builds its educational practice developing students for success in the 21st century through their inspirational and creative curriculum, where inclusion is at the heart of everything that happens on a daily basis and is seen in all interactions, naturally as a matter of course.
Sources of Evidence
During the review process I was able to talk to a variety of staff who have been actively involved in the school's Targeted Research Plan this year and moving forward while also having the opportunity to talk to staff and students to ensure that HHHS continues to enact all elements of the Inclusion Quality Mark. Everyone without exception was extremely positive about the school and they were keen to let me know that the school is a naturally very inclusive setting. Empathetic staff clearly understand the needs of their students and the needs of their colleagues. There are no barriers to learning or inclusion at HHHS, everyone is included and looked after to the best of their ability demonstrating the school's superb level of inclusivity.
Supporting Mental Health
I had an interesting and involved discussion with the member of staff who leads on Mental Health to look at how this had evolved since the last review. We talked about Mental Health Champions who have been driving forward the importance of being mentally and emotionally healthy, for both staff and students, setting up a working party to drive forward ideas to support mental health and well-being. One recent initiative is "well-being buddies" a voluntary group of staff who have been randomly paired up who may do a random act of kindness, a thoughtful act, give this person that extra bit of time or anything to support each other. Other events have included; a recent "Well-being day" for all students in key stage 3 that included a performance 'Squad Goals' giving a subtle but hard-hitting message to the young people and a Year 9 assembly run by the school CAMHS link worker. To compliment the established support mechanisms such as the school counsellor, the pastoral team and the Inclusion leadership team, the school has been utilising external agency support as well. An intervention that we discussed is a 10-week course called "Mind Craft." The programme supports young people's mental, social and emotional well-being. The feedback from the students after the initial sessions has been extremely positive. HHHS should be commended for the outstanding work they are engaged in supporting the mental health and well-being of their students and staff.
Positive Peer Mentoring
I was privileged to talk to a member of staff about HHHS 'Positive Peer Mentoring' and then have the chance to talk the PPMs. The school has identified a group of year 7 boys who were finding it difficult to engage and build relationships with staff. They identified a group of Year 10 boys who they felt would connect with the younger students and trained them to become mentors. The PPMs met their mentees frequently and when I had the opportunity to talk to them, they were keen to explain what they do and how it has had a positive effect on their mentees. They have really enjoyed being PPMs and have found the responsibility energising. The PPMs as individuals and as a group should be immensely proud of the mature way they have worked with their mentees to ensure successful outcomes and they were extremely articulate and eloquent in discussing their work with me. They were also extremely invested in what they were doing and had some interesting ideas about how to take the programme forward in the future.
Vocational Opportunities
At the last review, I looked at the vocational opportunities at HHHS and had a discussion about the construction company who had worked on the new building and had provided a portable building, fully equipped to allow students to undertake vocational learning. This year 2 classes have been introduced to a vocational construction course and I was able to see the construction area that has been very well used and talk to the member of staff who leads this provision and see future plans coming to fruition with the excavating and laying of concrete bases outside the portacabin so that students can work on bricklaying, alongside the other vocational qualifications that HHHS offer to students. The Vocational Lead has plans to continue to expand this area of the curriculum in the future with a permanent structure that allows more students and a wider variety of vocational courses to be offered to students. It will be interesting to see how this has evolved at the next assessment in three years.
Improving Literacy and Numeracy
There was an opportunity during the review to discuss the way the school works, to improve students' levels of literacy and numeracy with the Lead Practitioners for Literacy and Numeracy that proved extremely interesting with a discussion about The Vocabulary Mentoring Scheme – a twelve week programme where a group of Year 10 students worked closely with an identified group of Year 8 students to work on issues in terms of literacy. They met every Tuesday during breakfast and worked on 2-3 words. It will be interesting to see how this has evolved and developed at the next assessment. We also discussed the Introduction of Knowledge Organisers and how form time in KS4 could be used to improve literacy. The Numeracy Lead over the last two years has developed a Numeracy Scheme of Work to plug gaps in numeracy and as it has evolved, changes have been made to ensure it met the needs of students. The students in Years 7 and 8 who have the lowest ability in this respect now have three maths lessons a week rather than four with one lesson devoted to improving numeracy. The school Lead has also developed cross curricular numeracy packages for subjects such as Geography, Science and Engineering who have a higher priority in terms of using maths skills. It has had a positive effect in supporting students' numeracy in those subjects and will be developed for other appropriate subjects. Alongside a number of other initiatives, such as Numeracy Ninjas, a positive impact has been seen with raised levels of numeracy for identified students. Next year extra interventions in Years 8 and 9 will be put in place with underachieving students coming out of identified lesson to undertake numeracy support.
Valued as Individuals
In conclusion it was very clear from this review that this is a school where every single student really does matter and is made to feel valued as an individual. The school and staff are committed to providing the very highest standard of teaching and learning experiences which not only develop students' knowledge and skills but develop their confidence to become innovative, independent learners, who take responsibility for their own learning and actions. The superbly caring, inclusive environment that HHHS provides ensures each student receives the very best education possible, delivered by highly dedicated staff. There is a clear belief held by, and enacted each and every day, that every student is entitled to experience as many opportunities as possible in order to broaden life experience, develop confidence and self-esteem; allowing them to find what is unique about them and to capitalise upon it, whilst easing through areas of challenge. In terms of inclusion this is a superb school in every sense where superb care, nurture and support that are the foundation stones of inclusion are at the heart of everything that happens on a daily basis at the school seen in all interactions between staff and students; between students and between staff. This was seen and evidenced through discussions with all stakeholders and from evidence provided. Everyone involved with the school pulls together to realise the school's vision and understand that this is a superbly inclusive place to come to work and learn and they should be commended for their superb efforts in making this such a special place.
Find out more about the IQM Inclusive School Award
If your school is interested in obtaining the IQM Inclusive School Award or you wish to talk to a member of the IQM team please telephone:
028 7127 7857 (9.00 am to 5.00 pm)
or email: info@iqmaward.com for further details.
Want more information on the IQM Award? Click here to request your free IQM information pack.