Hatch End High School in Harrow has achieved the IQM Inclusive School Award.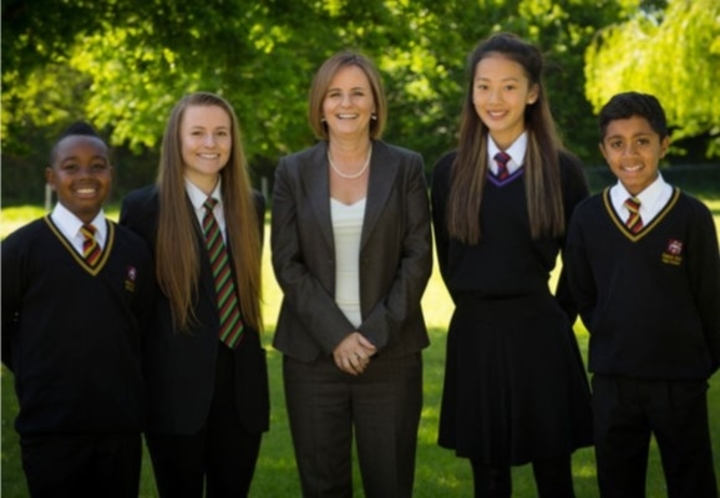 Context
Hatch End High School is a large mixed comprehensive school situated in the London Borough of Harrow. The school became a standalone Academy a number of years ago and this has allowed them certain freedoms in terms of designing a curriculum to meet the needs of the school population. There are 973 in year groups 7-11 and 300 in the sixth form. The school remains popular despite increased competition from several new schools and academies in the local area. The school is additionally resourced for 11 Hearing Impaired students of which there are 8 EHCP/statements within the provision and 4 SEN Support. All in all, 65 students with a range of disabilities are included in the school although only a small number have EHC plans or statements. However, they all need and receive excellent support.
Ofsted
The school is a high performing comprehensive school situated in the London Borough of Harrow. The last two OFSTED judgements in October 2013 and April 2018 were judged as GOOD and particularly praised the inclusive aspect of the school.
Students Come First
Provision for SEND and vulnerable students is something to be very proud of. The area is well resourced and is very effective and is much appreciated by students and parents who benefit from the support. Furthermore, the Pastoral Care of students is exceptional and is very focused on supporting student learning. Students come first at Hatch End High School and staff at all levels go to great lengths to help them to thrive in all areas of their lives. The focus on improving the rate of progress of all students is rigorous and carefully planned. This focus is not just on the more able students but on all of them. Every child is equally valued and whatever progress they make is celebrated.
Feeling Welcome
The school is an extraordinarily busy place but everybody I met made me feel welcome and were very proud to tell me all about their school and their inclusive practice. It was great to meet so many different adults and children during my visit as they gave me a real feel for the school.
Find out more about the IQM Inclusive School Award
If your school is interested in obtaining the IQM Inclusive School Award or you wish to talk to a member of the IQM team please telephone:
028 7127 7857 (9.00 am to 5.00 pm)
or email: info@inclusionmark.co.uk for further details.
Want more information on the IQM Award? Click here to request your free IQM information pack.