Evelyn Grace Academy in Lambeth has achieved Flagship School status.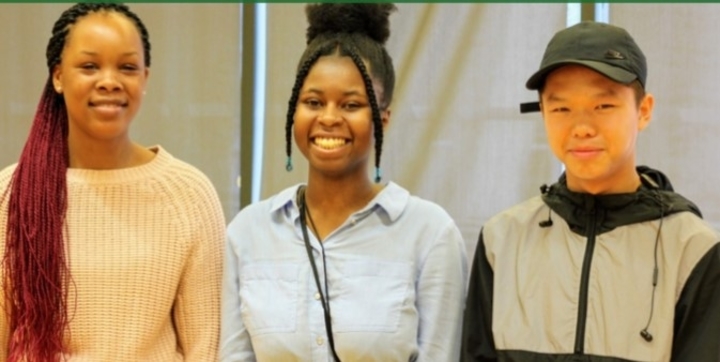 Unique Identity and Pathway
The Academy is part of the large ARK Multi-Academy Trust and is very influenced by the MAT vision and mission and their policies. However, it is clear that Evelyn Grace retains its own unique identity and pathway. It is good to see that the Academy values and supports arts and creative subjects that have a major impact on the ethos of the school.
Harmonious Relationships
The behaviour and attitude of students in the Academy was extremely good and harmonious relationships were observed. I met a number of students who were able to tell me about their experience at transition and at different stages of their life at the Academy. They are keen to achieve their best and a strong learning culture is developing amongst the student body. It was clear from my visit that the real strength of the Academy is the pastoral care students receive that enables them to succeed and overcome the many barriers they face. Relationships between students and staff at all levels are very strong and are at the heart of the inclusive ethos and culture.
Recent Changes
Everybody was keen to tell me how things had changed since Mr Dainty arrived to take up the post as Principal. It is true to say that they viewed his arrival positively and with great enthusiasm. The morale of teachers and support staff I met was high.
Strong Relationships
In addition, the new SENCO, Claire, has a good understanding of the needs of the SEND department and particularly of the individual students the department supports. She has already developed strong relationships with many of the students and she has a clear plan of action to take the department forward. I was made to feel very welcome by everybody I met during my visit. People were keen to tell me about their experiences at the Academy and to tell me about their plans in the coming year.
Commitment to Inclusion
The actions outlined in the previous action plan have all been addressed and most targets have been achieved to a greater or lesser degree. In addition, the Academy has achieved much more than what is included in the action plan. The commitment to inclusion is in no doubt and is tangible. This commitment was evidenced from my conversations with all of those I met during my visit. In a time where money and resources are short the Academy is to be commended for ensuring that support for vulnerable children and their families is a priority. Pupils come first, staff go to great lengths to ensure their needs both emotional and academic are met. Pastoral care is excellent and the relationships between teachers and students are strong and students recognise the importance of these relationships. They say they learn better when they know their teachers well and they trust them. The students told me they don't like having new teachers because it takes time to develop trust in them. They are very loyal to staff who have been at the Academy for a long time and new teachers and support staff have to work hard to develop that trust. This is not easy but once trust has been established it is not easily lost. The strong relationships between students and staff ensures that the learning environment in the Academy is conducive to learning.
Students Come First
The Academy continues to develop as an inclusive school where students come first. Their practice in terms of pastoral care is exemplary and there is lots of activity around developing the skills of teachers at all levels. This is the third review of their Centre of Excellence designation and I am happy to recommend that the Academy now moves to IQM Flagship status. The Academy has produced a draft action plan, which we discussed in some detail and I suggested a few additions and changes. This will be forwarded to IQM Head Office within the next few weeks.
Find out more about the IQM Inclusive School Award
If your school is interested in obtaining the IQM Inclusive School Award or you wish to talk to a member of the IQM team please telephone:
028 7127 7857 (9.00 am to 5.00 pm)
or email: info@inclusionmark.co.uk for further details.
Want more information on the IQM Award? Click here to request your free IQM information pack.