East Hunsbury Primary in Northampton has been reassessed and has been reaccredited as a Flagship school.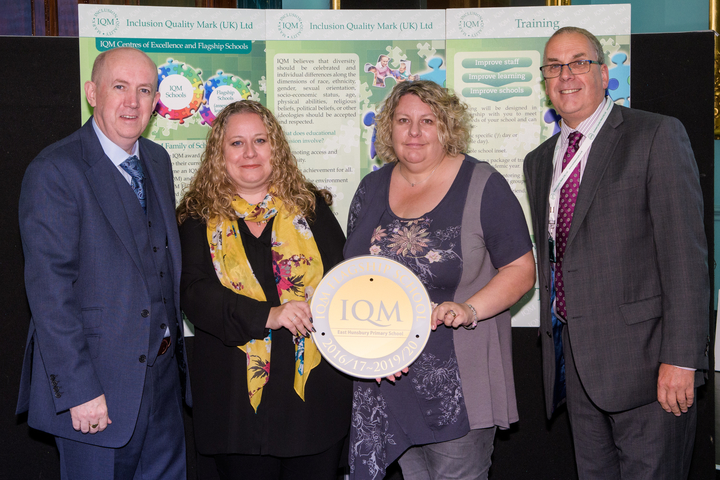 Highly Successful Integrated Provision
East Hunsbury Primary School is a very large setting with highly successful integrated provision and care for those in the specialist unit aligned with parallel strategies in the mainstream classes. This is a school where inclusion is the norm and everyone is valued.
Being Outward Facing
The staff team provide excellent opportunities to support each child's learning, social, emotional and behavioural needs. Leaders have built upon their good provision by supporting distributed leadership and by being outward facing.
The Importance of Collaboration
Collaboration with other schools and organisations has enabled the team to reflect on how they may further enhance the offer they make to children and families. Participation in a European Erasmus project could have been just another strand of improvement. However, the exceptional impact and outcomes of this initiative have led to very positive and practical outcomes on the emotional facets of children's school life and learning experiences, all of which have been supported through communication and print, so that the impact is on every child, whether they are in the mainstream school or specialist unit.
Inclusion Deeply Embedded
The assessor was delighted to see that the quality of inclusive provision, which was already at a deeply embedded stage, had been further enhanced in the last year, due to the dedication of the entire staff team and the positive engagement of the children in supporting each other's needs.
Find out more about the IQM Inclusive School Award
If your school is interested in obtaining the IQM Inclusive School Award or you wish to talk to a member of the IQM team please telephone:
028 7127 7857 (9.00 am to 5.00 pm)
or email: info@inclusionmark.co.uk for further details.
Want more information on the IQM Award? Click here to request your free IQM information pack.