Crosshall Infant School, St Neots in Cambridgeshire achieves the Inclusive School Award for the fourth time.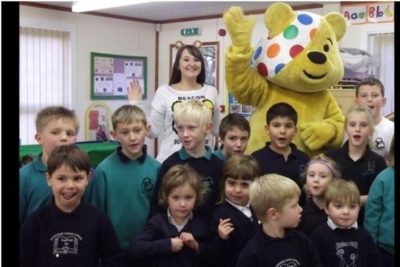 Context
Crosshall Infant School Academy is a four-form entry school, with a 78 place Nursery class and an overall capacity for 438 pupils. The school is a single academy trust and Senior Leaders believe that as sole members, its distinct identity has been retained. They appreciate being able to make important decisions based on the needs of their own pupils rather than those of a larger group. Situated on the Cambridgeshire/ Bedfordshire border, pupils benefit from the semi-rural surroundings. However, within the attractive local environment there are many challenges that impact on provision within the school. 22% of pupils have English as an Additional Language (EAL) and 15% are entitled to free school meals (FSM). There are 34 different languages represented and several pupils have joined the school with no English spoken by themselves or by the adult members of their families. The school continues to become more socially, economically, and culturally diverse.
Great Impressions
I first visited Crosshall Infant School (online) for a previous review almost a year ago. The country was in its first lockdown and schools were facing a multitude of issues that had not been experienced before. To say that I was impressed at that time is an understatement, as staff presented with great energy and commitment to ensure that the best possible learning environments (either at home or at school) were provided for children. Since then, there has clearly been a great deal of reflection and evaluation which has supported the whole community in its determination to continue to meet the needs of every child. The entire staff team present as an energetic, committed force which has seized new opportunities to create forward thinking practice and approaches to learning, whilst responding to the restrictions imposed by Covid19. To put it simply, they have identified the advantages of new ways of doing things and have combined fresh knowledge and ideas to retain the vibrancy of the school.
The School has a Shared Vision
Leadership is strong at all levels and staff are respected for their efforts and ideas and encouraged to try different approaches. Skills are acknowledged and developed, and professional contributions are valued. The Headteacher is modest about her influence on the success of the school, but she has empowered the entire staff team to fulfil a shared vision. She clearly monitors all decisions and actions and exemplifies the mission statement,
"Learning for Life"
Her exceptional leadership has facilitated growth and development within the school during the many challenges of the last 12 months. There is a tangible confidence shared by staff which stems from the clear direction given by the Headteacher. With the support of three Assistant Headteachers, her vision for the best learning experience for every child is being met.
Supporting All Children
The IQM coordinator has extensive responsibilities within her role as SendCo and as an Assistant Headteacher. Her profound understanding of how best to support all children, but especially those with additional needs, is demonstrated by the PowerPoint slides she compiled for recent staff training. Entitled 'SEN Update' it begins by reminding staff of the importance of 'Quality First Teaching' for all pupils and that "What is good for SEN Children is good for ALL children". The presentation addresses simple reminders such as the importance of good natural light, everyone having a clear view of the teacher, and 'elbow room' for left/right-handed children. It reminded those present of the stages in early learning, from concrete experience to pictorial and then abstract representation of problems and understanding. Staff were prompted to make use of resources available within the school, how best to present them to pupils, how to monitor adaptations and how to assess and then consider the input of external professionals. The presentation ends with a reminder that the identification of females with autism can be very challenging as girls are good at masking their difficulties. This training resource is accessible and informative and will help the professional development of the entire staff. It provides a training tool which can be revisited in the future providing clear, direct, expectations of the high-quality learning which is the entitlement of all pupils but especially those with additional needs. Throughout the day of assessment, I was aware of the IQM Coordinator's deep understanding of the needs of pupils in the school and how best to support the professional development of staff.
Strong Relationships
An external Specialist Teacher who works closely with the school, acknowledged the high level of support needed by many pupils at Crosshall and the strong professional relationship that has developed between herself and school staff. She has frequent conversations with the SendCo and assists with staff training and preparation for EHCP applications. She also works with parents and is regarded as part of the Crosshall team.
Coping with Covid 19
During the last 12 months staff members worked closely to understand and overcome the constraints posed by the uncertainty of Covid19. Teachers described how they developed an approach to remote learning that ensured pupils at home received the same access to the curriculum as those able to attend school. All lessons were recorded which meant that parents were not committed to supporting their children at a given time and could create their own home timetable, revisiting lessons when necessary. Behind the scenes, staff worked tirelessly to master new IT skills and ensured that every child had a suitable device and internet connection to access the learning resources. Lessons were made available through a variety of platforms and the regular phone calls home by school staff meant that any problems could be swiftly resolved. Each morning the class teachers met with their class group via ZOOM so that children could at least see their friends and receive encouragement. At the same time extra resources were being prepared so that learning could continue if a 'bubble' had to suddenly close.
A Positive Home Learning Experience
A parent with children in the school spoke very positively about support received during periods of lockdown and remembered how swiftly learning resources were made available when schools suddenly closed in January. She found the topics engaging and that the variety of online resources made 'home learning' a positive experience for the children and herself as a parent. For her family, lockdown became a positive experience and she stated that she had seen 'a different side to her daughter' who also enjoyed the stories read by staff that were shared online. The parent reflected that now the children have returned to school, the transition was made easier by the close contact maintained during the previous weeks.
The Transition
The concept of 'transition' has become an important area of consideration for the school. Pupils in Year 2 were unable to return last July when restrictions eased, and it was feared that some might suffer emotionally if final celebrations and 'goodbyes' were unable to happen. Pupils were moving to the nearby junior school and even in 'normal' times, this transition can be a challenging time for both parents and children. However, Crosshall staff overcame the difficulty by hosting a socially distanced picnic/party in the Magic Garden. Staff from the Junior School were invited and there were memorable goodbyes and new introductions. Parents really appreciated the efforts made to support their children.
The 'Learner Friendly Approach'
A Parent Governor affirmed the positive views expressed by parents about the school. As the Governor link for more able pupils, she is impressed by the 'learner friendly approach'. In person governor visits have recently resumed and in her dual role as a parent of a child in the school, she has been able to report to the governing body about support during lockdowns. She reflected on the encouragement received from school staff and appreciated comments about the pupil work challenges, such as, 'if you cannot do it all, don't worry'.
Positive Feelings
Two student teachers, one who will soon be beginning her formal ITT training in another school and the other just about to achieve Qualified Teacher Status (QTS) spoke extremely positively about their time at Crosshall and the way that they have been supported and included by the staff team. They appreciate the mentoring they have received and acknowledged the significant amount of personal learning and development that will positively influence their future practice.
An Exciting Curriculum
Regardless of the limitations imposed by Covid19 the desire to provide a rich and exciting curriculum is very evident. New ways of exploring opportunities within the Magic Garden are constant and a staff member leading on this project is enthusiastically expanding ideas. At the same time, whilst opportunities to visit local places of interest has been restricted, staff have found ways of bringing other providers into the garden. The Science project has already been mentioned and staff from the local museum visited the school as part of a history project.
Pupils' Wellbeing is a Priority
The emotional wellbeing of pupils is a high priority and staff are aware that the very young children in their care may be suffering emotionally, not only from the effects of the pandemic, but also from other life experiences. A member of staff responsible for enhancing the wellbeing resources in the school has introduced a programme named 'Bounce Forward'. Four members of staff have been trained to deliver the programme, which considers the resilience of adults and pupils. Through story telling it encourages pupils to talk about emotions and can be delivered to a whole class or a smaller group of children. She also introduced Lego League to the school which encourages children to follow instructions from an engineering workbook. Involvement in the project brought with it a significant supply of 'free' Lego and guided children to create a themed play structure for healthy living. Discussion and collaboration between pupils helped staff gain further insight into the thoughts and feelings of the pupils.
Teamwork
Teamwork is such a strong part of the ethos at the school; there is no hierarchical distinction between teachers and support staff as they are all respected for their professionalism and their contribution to pupils' learning and wellbeing. A member of staff leading on provision for those experiencing EAL described how she learns key words in the child's first language so that she can support pupils with little or no English, a mean feat as there are many languages represented in the school. She has created a bank of resource packs to ensure that key language statements represent every additional language. An EAL tracking document has been adapted to capture stages of development which helps staff understand the progress being made by individuals. Preparations are in place for children with EAL who will be joining the school in September; they will be welcomed into an environment that understands the challenges they experience.
Support for Pupils
Similarly, a member of staff responsible for reading interventions and new to this specific post has developed a structured approach to support pupils, who for a variety of reasons, have not acquired age-appropriate reading skills. She has completed the NELI training (described earlier) and is very aware of the relationship between early language development and reading. To this end she has introduced daily reading and discussion sessions for identified children. Resources are shared with parents and a handbook to support all staff has been created.
The Success of the School
Senior Leaders acknowledged the important contribution to the success of the school made by all staff including those responsible for meals and care of pupils at lunchtime, those who keep the school clean and safe when staff and pupils leave the building and the office team and site manager. The empathy, kindness, and hard work of all those who contribute so much to the success of the school was highlighted. All staff are valued and developed and see themselves as an important part of the teaching and learning team, sharing the intention of the mission statement 'Learning for Life.'
Find out more about the IQM Inclusive School Award
If your school is interested in obtaining the IQM Inclusive School Award or you wish to talk to a member of the IQM team please telephone:
028 7127 7857 (9.00 am to 5.00 pm)
or email: info@iqmaward.com for further details.
Want more information on the IQM Award? Click here to request your free IQM information pack