Clapham Terrace Primary School, Leamington Spa has achieved the national award.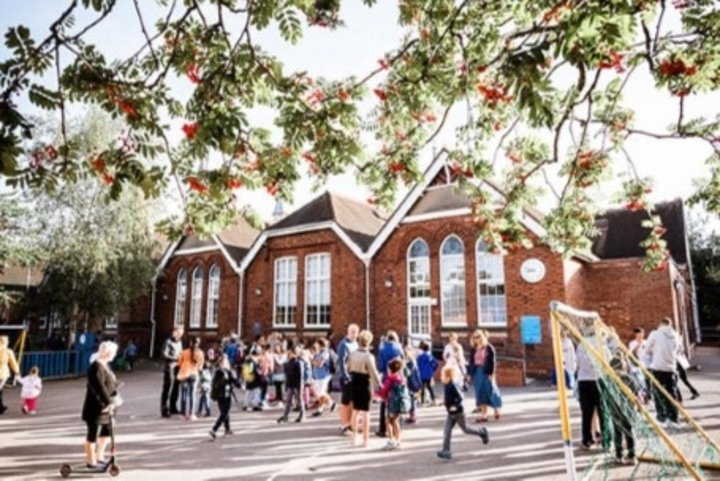 The Heart of the Community
Clapham Terrace is set within an established community where housing consists mostly of established terraced properties. As a consequence, the school really is at the heart of the community and as it has been in place for over a hundred years, its reputation is well known. In recent years the standards of provision and the attainment outcomes have been on an upward trajectory, in spite of the significant deprivation, diversity and complexity of its pupil population.
Impressive Changes Made
The Headteacher and her committed team of colleagues have made impressive changes in recent years, both to the fabric of the building and to the standards of teaching and learning. The changes they have collectively made have ensured that all children, irrespective of their particular needs, receive the support they require and as a consequence, children behave well, enjoy their learning and make very good progress from their starting points.
Inclusive Practice is Embedded
There is a very well embedded inclusive practice in all classrooms, supplemented by input by staff with more specialist knowledge. Furthermore, the school has created bespoke learning zones for nurture and for intervention and support which ensures that all children progress well.
The assessor was delighted to see the consistent quality of inclusive provision in the school and recommends that the school be awarded the Inclusion Quality Mark and reviewed in 3 years' time.
A Sense of Cohesion
There is a distinct sense of cohesion, clarity and purpose among all staff. The school nurtures and supports every child, regardless of the level of need. Through very carefully planned support, guidance and intervention in addition to focused teaching and the social, emotional and behaviour support systems, children learn to become accepting of everyone around them and make good progress. The skills they acquire as a result of these strategies, enable them to become confident and well-rounded individuals.
Systematic Guidance and Support
All children at Clapham Terrace Primary are provided with systematic guidance and support to ensure that they engage well with each other and embrace positive values for life. This guidance inevitably takes a variety of forms. From early years, children's social and emotional development is a key priority and this is carefully built upon through generic systems aligned with the school's PSHE programme.
Find out more about the IQM Inclusive School Award
If your school is interested in obtaining the IQM Inclusive School Award or you wish to talk to a member of the IQM team please telephone:
028 7127 7857 (9.00 am to 5.00 pm)

or email: info@inclusionmark.co.uk for further details.
Want more information on the IQM Award? Click here to request your free IQM information pack.