Clapham Terrace Community Primary School in Warwickshire achieves the Inclusion Quality Mark's Inclusive School Award for the second time.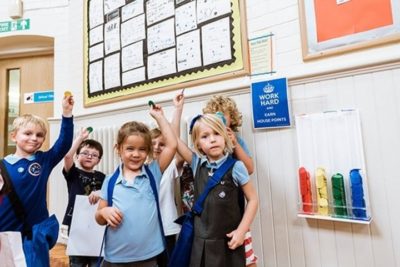 Context
Clapham Terrace Primary School is a smaller than average primary school for pupils from 4 to 11. It is a 1 form entry school that is popular within the community and currently oversubscribed. The environment within school is fully accessible to all pupils, with the building being all on one level so pupils can access all areas regardless of any physical disability. Classroom expectations are consistent across the school, ensuring support for learning is mirrored across year groups.
Children Make Rapid Progress
The school context is changing dramatically, having become the 'school of choice' in the local area. Currently 12% of pupils are 'Ever 6' with the majority of these being in Upper Key Stage 2. 26% of pupils are currently EAL, with a small but growing number of pupils arriving new to the country with little or no English. These children make rapid progress at Clapham Terrace, picking language up quickly with the support provided. SEND is currently in line with the national average at 12%, with 77% of the SEND pupils being boys. 4% of the school children have an EHCP, which is above the current national average of 1%.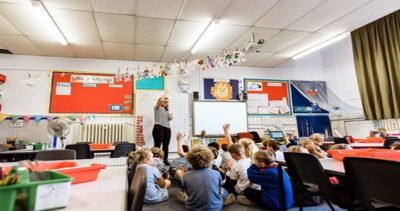 Inclusion at Heart
The school prides itself on having inclusion at the heart of everything it does. The school values, driven by 'CARL', the school mascot dog, alongside his new wife 'CAROL' and their litter of puppies clearly embed the ethos of the school, the characteristics of learning and engage the pupils. Expectations of pupils and staff are clear, the school's behaviour policy intends to support all members of the school community to live and work together in a mutually beneficial way and aims to promote an environment in which everyone feels happy, safe, and secure.
Pupils are Treated as Individuals
All staff treat pupils as individuals and clearly articulate the importance of managing pupils according to their particular needs, identifying how to enable children with particular needs to access and excel in school. A focus on identifying and managing children's anxieties is clear, enabling ASD and ADHD pupils to be managed highly effectively, despite these children having complex issues, individual behaviour in class and around school was exemplary during the assessment visit. It was a pleasure to witness Senior Leaders' passion and sense of purpose and to observe the pupils engaged in and enjoying their learning at Clapham Terrace.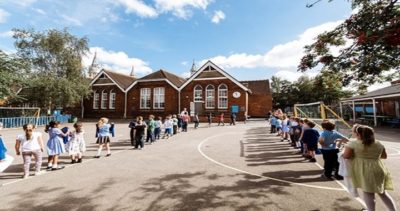 Find out more about the IQM Inclusive School Award
If your school is interested in obtaining the IQM Inclusive School Award or you wish to talk to a member of the IQM team please telephone:
028 7127 7857 (9.00 am to 5.00 pm)

or email: info@iqmaward.com for further details.
Want more information on the IQM Award? Click here to request your free IQM information pack