Canterbury Nursery School and Centre for Children and Families in Bradford has achieved the Inclusive School Award with Flagship School status.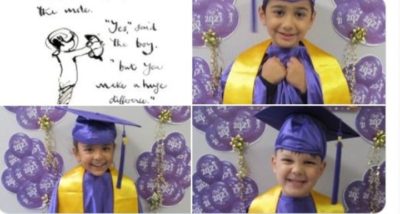 Context
Canterbury Nursery School and Centre for Children and Families is an outstanding and extremely successful and inclusive school with excellent and ever-evolving facilities that serves its local community extremely well. They work closely with the Exceed Academies Trust ensuring that they provide the best opportunities for the children who attend the school. At the school, each child is equally important, and the highly dedicated and professional team of staff work hard to ensure they provide the highest quality education alongside high-quality support for parents so that every child can make accelerated progress in all areas of their learning. Children are at the heart of an encouraging and challenging environment where everyone recognises and celebrates differences, communicates the importance of learning, and believes that everyone can achieve. What is evident and apparent when visiting Canterbury even virtually is the extremely strong commitment to helping all children succeed underpinned by extremely positive relationships with parents and the local community. To ensure this happens the school's co-Heads and leaders continue to evolve and develop a curriculum that offers rich, exciting programmes of learning, with improvements made as appropriate ensuring the needs of all children are continually met. Everything undertaken with and for the children in their care is of the highest quality, and well planned and managed so that learning and experiences are focused on the individual needs and abilities of children providing a tailored approach. Where every member of staff strives to offer each child the chance to begin to achieve their full potential, and give them the foundations for future learning, and for success in life.
Inclusion is at the Heart of the School
Staff have an acute understanding of the school context and a drive and a passion to support their children and families. Inclusion, care, nurture, and support are at the heart of the school and naturally ingrained. Staff pride themselves on providing the best for everyone. It is, a friendly, vibrant, and caring, place to attend as a child and as a member of staff, set within an outstanding, thriving learning environment both inside and in their continually changing superb outdoor areas. Staff are committed to the school and highly valued by Senior Leaders and each other. Extremely positive and supportive relationships with children and families mean there is a very strong degree of trust and superb understanding of how the school can best support their children and families. This has been extremely beneficial during the pandemic, where staff have continued to go above and beyond to ensure that learning has been tailored to the needs of children and are well balanced so that families have had minimum additional pressures. The overwhelming feeling from parents is that the school is a superbly, supportive caring haven for their children, and they appreciate the commitment of all staff.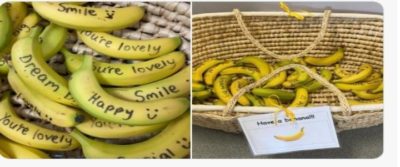 Staff are Passionate
Discussions with members of staff, parents and an external partner proved extremely useful in confirming that the school continues to more than meet the criteria for each element of the IQM award. Conversations throughout the day supported by documentary evidence and power-points focussed on key aspects of the school and its inclusivity allowing an extremely positive and inclusive picture of the school to be viewed. The passion of staff both internally and externally shone through and was highlighted in conversations with them and is clearly demonstrated in the way that they engage and work with each other, children, and families, as a matter of course in a true partnership with children, families, and the community. A key feature and reason why the school is so successful is the collaboration and superb teamwork displayed by the staff who naturally promote equality and diversity and see their roles as a vocation. They should be justifiably proud of their success in this respect, where no one is left out or behind and where everyone is included.
The School has Moved Forward
Meeting with the co-heads set the scene for the review and focused on how the school had moved forward and evolved since the last review and also looked in detail at the proposed Flagship Project for 2021- 22 and enabled me to get a complete picture of the project and why it is needed and how it fits into the superb inclusive ethos of the school. Further meetings looked in detail at each specific action as part of the review of last year's COE Action Plan as evidenced earlier in the report- Enhancing the outdoor environment to provide high-quality sensory learning experiences; the maintenance of the school's high-quality inclusion model by adapting delivery in light of the Covid challenges faced over the past year and ensuring clear challenges for their more able children.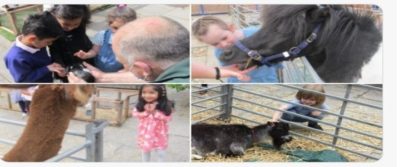 Parents Appreciate Staff
I was also able to have an extremely positive phone conversation with parents who were extremely appreciative of the way that the staff across the school support their children and themselves and they felt that the relationship and level of trust between them and the way that they work together is superb and is the reason why their children attend the school. A fantastic accolade for the staff and their work with families and the community. It was a privilege to talk at some length with the school's Portage Home Visitor from Bradford Portage Service that is a home visiting educational service for pre-school aged children with additional support needs and their families. They also run several Portage Groups in the area, one of which is in the school and runs every Friday. The Home visitor was very clear that the school are extremely supportive and she has excellent relationships with the staff at the school that enables children and families to be supported in a superb manner with them feeling confident that they are listened to, supported and able to access the services that they need to move forward successfully.
A Proud School
It was a pleasure and a privilege to revisit Canterbury Nursery School and Centre for Children and Families to conduct their review, albeit through the vehicle of a second online review. Everyone involved with the school should be extremely proud of what they continue to achieve, and the emphasis placed on ensuring everyone is nurtured and included.
Find out more about the IQM Inclusive School Award
If your school is interested in obtaining the IQM Inclusive School Award or you wish to talk to a member of the IQM team please telephone:
028 7127 7857 (9.00 am to 5.00 pm)
or email: info@iqmaward.com for further details.
Want more information on the IQM Award? Click here to request your free IQM information pack