Barnton Community Nursery and Primary School , Northwich achieves the Inclusion Quality Mark's Inclusive School Award with Flagship Status for the second time.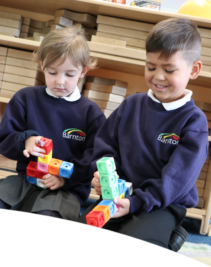 Context
Barnton Community Nursery and Primary School is an outstanding, highly successful, larger than average primary school and nursery serving a semi-rural location near Northwich, Cheshire. As the Headteacher states in her welcome on the school's website:
'As a school of opportunity, we deliver the best possible education and experiences for all of our children. Our aim is to inspire our children, to believe in themselves and to achieve their full potential. Our learning environment reflects our high standards. Learning inside and outside the classroom provides children with the knowledge, skills and understanding to ensure social and academic success.'
These are facts that I can attest to from the evidence of this and previous reviews. BCNPS is a superbly inclusive school, not only for its pupils but for its staff and families.
The School's Mission
The school's stated mission is to inspire every one of their pupils to believe in their own abilities to achieve their absolute best by providing a welcoming, safe, happy school where everyone is respected and listened to; where pride in themselves and their achievements, enables pupils to develop responsibility and become confident and successful learners. While being the hub of their local community and an integral part of society; building and joining communities locally and beyond and being a partner in the education of their families, the school is committed to working in partnership with parents and the wider community, so pupils develop the confidence to become innovative, independent learners, who take responsibility for their own learning and actions.
Each Child is Unique
The superbly caring, inclusive environment that the school and its staff provide ensures all pupils receive the very best education possible, delivered by dedicated staff. At BCNPS every pupil is entitled to experience as many opportunities as possible to broaden life experience, develop confidence and self-esteem. Ensuring that each pupil finds what is unique about them and capitalise upon it, whilst easing through the areas of challenge.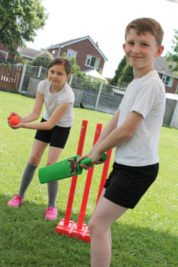 The Inspirational Headteacher
Staff led by the inspirational and aspirational Headteacher, and her senior team have an acute understanding of the school context and a drive and a passion to support their pupils and their families with the highest aspiration for them all. Inclusion, care, nurture, and support are at the centre of everything that happens at the school and is naturally ingrained in every aspect of school life. All staff pride themselves on providing the best for everyone. It is, a very friendly, vibrant, caring, and friendly place to attend as a pupil and as a member of staff, set within a superb learning environment both internally and externally with extensive well thought out grounds. It is a thriving superb educational and community hub of inclusive excellence where every member of staff is committed to the school and highly valued by the leadership team and each other. Highly positive relationships with pupils and families mean there is an exceptional degree of trust and a very good understanding of how the school can best support their pupils and their families. This has been extremely beneficial during the pandemic, as staff have continued to go the extra mile to ensure that learning has been tailored to the needs of pupils and is well balanced so that families have had minimum additional pressures. The overwhelming feeling from parents supported by evidence from this, and previous reviews is that the school is a superbly supportive caring haven for their children, and they appreciate the commitment of all staff. The school's actions to care for its pupils, families and its staff in my judgement continues to be superb.
The Pride and Passion of Staff
Conversations with key members of staff were extremely useful in confirming that the school continues to more than meet each of the eight elements of the IQM award. During the review, discussions were held with staff to discuss key aspects of the school and its inclusivity that was supported by documentary evidence to enhance and underpin discussions, which allowed an extremely positive and superbly inclusive picture of the school to be seen. As you walk around the school the pride and passion of staff can clearly be seen and that is highlighted in conversations with them and is clearly demonstrated in the way that they engage and work with each other, pupils and families, going above and beyond what is expected. This is achieved in partnership with pupils and families providing excellent levels of teaching, advice, care, and support. Everyone understands their role in achieving successful outcomes for everyone. Collaboration and exceptional teamwork are key to everything that happens here. Staff pride in their work here where they naturally and actively promote equality and diversity stood out during this review, as it has in previous reviews. They are committed to maximising the success, achievement, and outcomes for everyone. The school, pupils, families, and its community should be justifiably proud of their success in this respect, where no one is left out or behind and where everyone is included.
Inclusive Life
Meetings throughout the day with staff, pupils, and parents gave an extremely vibrant and detailed picture of the terrifically inclusive life at BCNPS since the last review and how they have continued to offer superb levels of care, nurture, and support, and made great strides with their identified Flagship project that is detailed in the report above.
Families are Supported
A meeting with parents who were able to give their own personal accounts of their and their children's experience of the school and its staff. During the conversation, it was clear that each of the families had been supported in a variety of different ways by the school collectively and by individual staff members. Issues, when they arose, were always dealt with appropriately and in a timely and supportive manner. All of the parents spoken to were very clear in their support for the school and felt it was a superbly inclusive place that looked after their children and them magnificently. They felt that the school is at the heart of the community offering the best educational opportunities for their children and offering many opportunities for the local community to be involved in life at the school. A terrific accolade that the school and its staff richly deserve.
Staff are Supportive
Further meetings with a variety of staff with different roles within the school looked at their roles within the school; For example: in the case of the new staff, they looked at their previous experience and how that supported their roles and what they had to offer within the school context and how this related to the inclusive ethos and values of the school. Each of the staff was able to articulate in a highly professional and supportive manner how they contributed to the inclusive ethos and how they felt valued and supported to be the best they can be in every respect and how they were able to support, nurture and care for their pupils. It was a privilege to be involved in such wide-ranging discussions with such supportive and enthusiastic staff.
Pupils in Action
There were opportunities to talk to pupils and to see lessons in action through a learning walk including a lesson where staff and pupils were demonstrating their understanding of metacognition during a lesson about slavery and its interconnections and through a conversation with members of the school council. Although school council meetings have been difficult during the last twelve months, they have continued to do their best to contribute and influence school life. They understand their roles and they are excellent positive representatives of the school; It will be interesting to see whether they have been able to put the wealth of ideas they discussed into practice. They are a credit to themselves, their families and the school and should be proud of the contributions they make.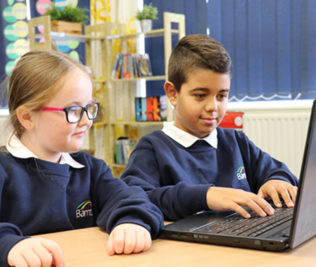 Next Steps
The final meeting with the Deputy Headteacher and Inclusion coordinator looked at metacognition and self-regulation in terms of the Flagship Project to develop effective learners across the school and what they hope to achieve over the next review period. This included a discussion of the actions and steps they have put in place; examples of curriculum content across year groups and in particular subjects with curricular interconnections that are woven into the superb curriculum offered to all. There was an opportunity to look at CPD for all staff across the Weaver Trust and how it benefits staff at BCNPS, where every member of staff has a career pathway that involves personalised CPD and research opportunities individually mapped across the School and Trust, allowing staff progression when appropriate with access to superb training to suit their expertise, needs and interests. Thereby building up an impressive reflective training profile demonstrating their professional development and show what impact it has had and how they have implemented what they have learnt. The schools project, their superb curriculum and the staff career pathway are superb examples of extremely inclusive thought put into practice that not only benefits the pupils but the staff as well as enhancing life opportunities and should be shared with a wider audience.
A Superbly Inclusive School
It continues to be a privilege to meet such passionate, dedicated, and enthusiastic staff, who are supported to achieve success and deliver outstanding support and teaching in a superbly inclusive school. Their expertise, desire to make a difference and their pride and passion stand out and it is continually demonstrated in the way that they engage and work with each other, pupils, and families to more than meet needs, going above and beyond what is expected of them. This is achieved through a partnership with each other, pupils, families, and the local community that surrounds the school and providing superb levels of education, advice, support, care for all and exceptional teamwork is key to their success. Everyone involved with the school is committed to maximising the success, achievement, and outcomes for everyone and each other. The school and its community should be justifiably proud of their success in this respect, where no one is left out or behind and where everyone is included. I am firm of the opinion that the school continues to fully meet the standard required by the Inclusion Quality Mark to maintain its status as a Flagship School and I recommend that the school retains its Flagship Status and is reviewed again in 12 months. The next review will look closely at how the school has interacted with its Inclusion Cluster and promoted continuing outreach. Evidence of Cluster working will underpin the capacity for the school to maintain its Flagship status.
Find out more about the IQM Inclusive School Award
If your school is interested in obtaining the IQM Inclusive School Award or you wish to talk to a member of the IQM team please telephone:
028 7127 7857 (9.00 am to 5.00 pm)
or email: info@iqmaward.com for further details.
Want more information on the IQM Award? Click here to request your free IQM information pack