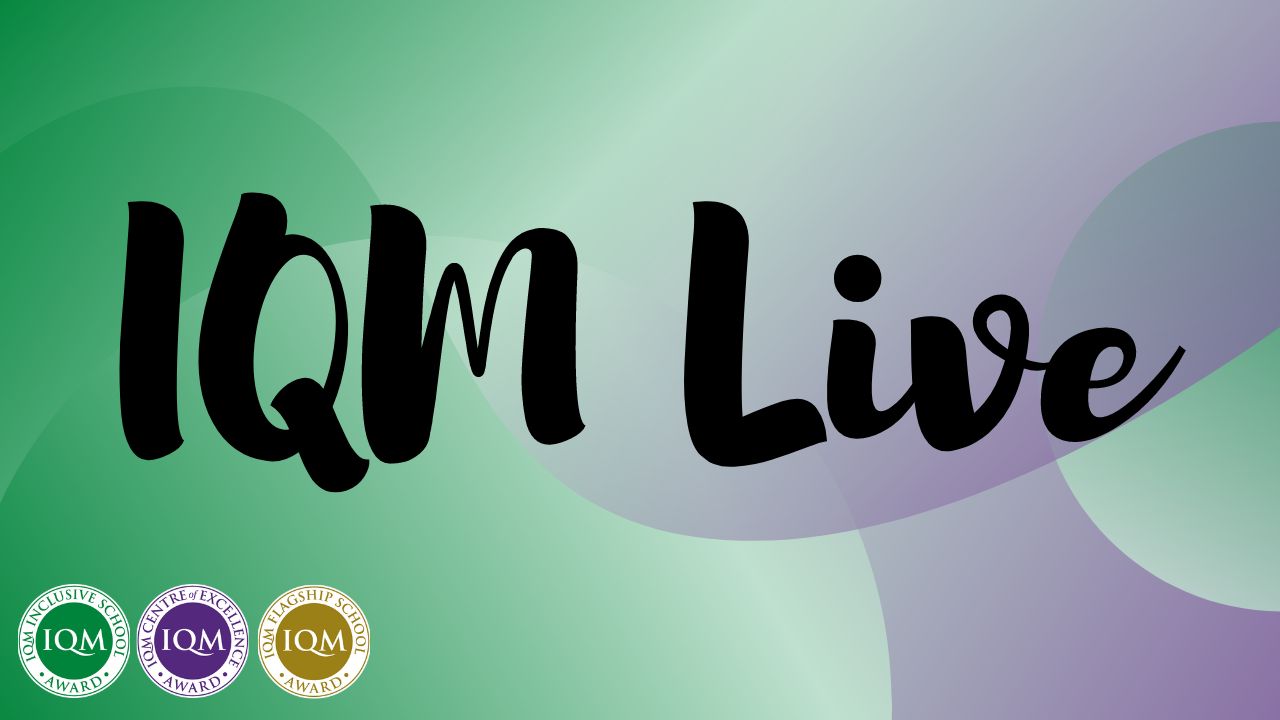 We've got some great news for schools who are excited about inclusion.
IQM Live will be coming direct to you over the next few months to tell you exactly how to make your school more inclusive. Our experts will also be on hand to talk you through every step you need to take to secure the Inclusive School Award.
We will be hosting live sessions every Wednesday from 4-5pm. These events are free for schools and designed with your needs in mind.
All our sessions will be hosted by IQM Ambassador Dave Stott who will be on hand to answer any questions you may have about the award process. Over the course of the live sessions Dave will be joined by other Ambassadors and Assessors to bring their wealth of knowledge and expertise directly to you.
• Session 1 – focused on collecting evidence and successfully completing Element 1 of the Self-Evaluation Report. If you missed this session please get in touch for the link and you can then view it at a convenient time.
• Session 2 – focused on what an assessor will be looking for during the assessment day (Element 1).
• Session 3 – focused on any questions and answers people have about completing Element 1.
After a short break for Christmas IQM Live will recommence on January 11. It will follow the same format but will focus on Element 2.
This will continue through the spring and summer terms to address each Element in turn.
These live sessions are for everyone. It doesn't matter if you're currently completing your Elements or have just received your Registration Pack, we want you to get involved. Even if you're not really sure what IQM is all about, please come along and see how you can make your school more inclusive and increase life chances for your students.
• Just click here to register for IQM Live at 4pm on Wednesday.  
Once registered you will also have access to view our previous Live Sessions.
Find out more about the IQM Inclusive School Award
If your school is interested in obtaining the IQM Inclusive School Award or you wish to talk to a member of the IQM team please telephone:
028 7127 7857 (9.00 am to 5.00 pm)
or email: info@iqmaward.com for further details.
Want more information on the IQM Award? Click here to request your free IQM information pack