Academy 360, Sunderland, has achieved Centre of Excellence status.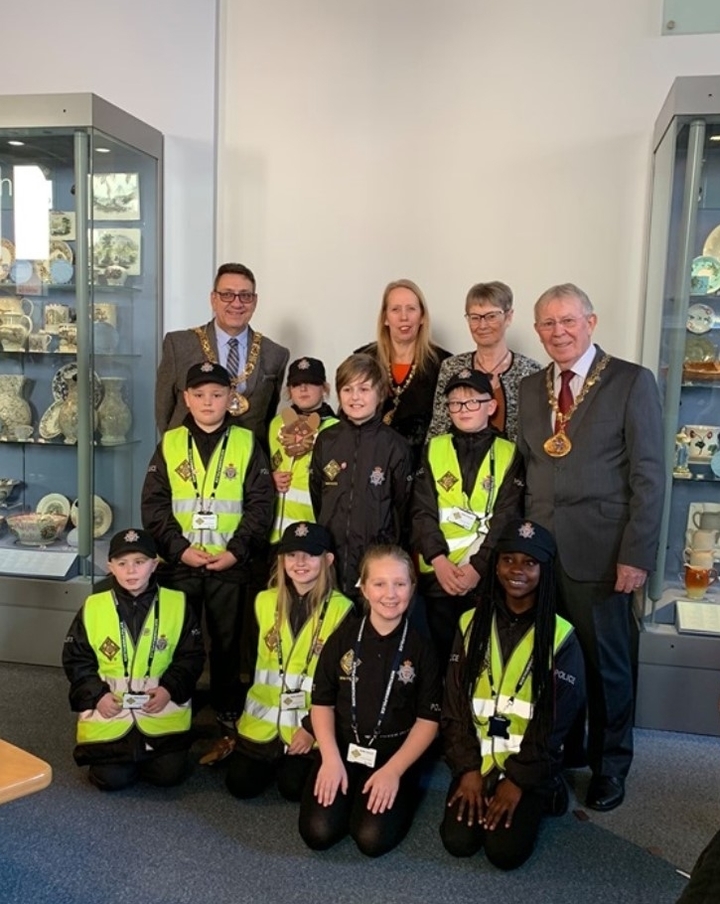 Background
Academy 360 is a smaller than average, mixed all through school, located in the Pennywell area of Sunderland. It is the amalgamation of the local primary and comprehensive schools, formed in 2008. The vast majority of pupils are white British and there is a very high percentage of pupils who are entitled to Free School Meals, which at 63% is more than double the national average. In terms of deprivation the school is within the most disadvantaged nationally. The proportion of SEND pupils is also well above average and there are many complex educational, emotional and social needs which require an individual and personalised approach. The Academy also provides a Local Authority Resourced Base, The Hub, which is currently providing curriculum access for 34 pupils with complex learning needs. All of the Hub pupils are subject to EHCPs and remain on the school's roll.
Clear Focus on Raising Standards
Whilst the Primary Phase has benefitted from stable leadership over the years, resulting in positive outcomes at both key stages, this has been less so for the Secondary Phase which has experienced much turbulence within leadership since the amalgamation. The impact of which can be seen on standards here. From September 2015, a Secondary Principal and Senior Leadership Team has been successful in introducing stability with the aim of raising standards in all aspects of the provision. In January 2017, Academy 360 was re-brokered to the Laidlaw Schools Trust, bringing further stability, support and a clear focus to the raising standards agenda.
Lively Energy About the School
On entering the extensive site alongside the pupils and parents, there was a palpable buzz as students started their last week of the half term. Leadership team members were at the front of school to greet pupils, setting the tone for the welcome they would receive inside. Senior students were excited for their upcoming trip to Poland, younger children were eager to share news with their teachers and there was a lively energy about the school with the promise of more to come. It was a real pleasure to visit Academy 360 and meet the community of dedicated staff, students and parents.
Stimulating and Exciting Environment
The school sits at the heart of its community and is well equipped for all that use it. The spacious building and its grounds create a stimulating, exciting environment, with each phase designed to suit the age and stage of the pupils. The facilities are immaculately maintained by all within to ensure it is fit for education in the 21st century and able to provide the quality resources the community deserves. This is evident from the EYFS, which is imaginatively designed to meet all areas of learning, through to specialist secondary facilities, where pupils have access to high quality subject provision. Staff understand that the classroom is where inclusion happens and are ready to provide this every day with a focus on Quality First Teaching and a genuine commitment to building relationships which value the individual.
Fully Inclusive
The Hub is sited at the heart of Academy 360, it is fully inclusive and is very much part of the school. Here, the curriculum develops a 'can do' attitude and prepares pupils for independence, gives them transferable skills for life and allows for participation in an engaging experiential curriculum whilst preparing them for the future. Ofsted recognised that 'Provision for pupils who have special educational needs or disability both within the main school and those taught within the 'Hub' is strong.' Ofsted May 2016.
An Oasis of Learning
The atmosphere and ethos throughout school is friendly and warm. Surrounding this is a steely determination that staff will create an oasis of learning, allowing students to enjoy childhood, grow in confidence and achieve potential. Barriers are removed swiftly so that the students can get on with learning and progress can be made. Primary school pupils have access to many interventions such as construction therapy and nurture provision. Secondary spaces are well equipped with technology for independent learning, group interventions, buddy classes and teacher led learning. The sports hall and dance/gym studio provide excellent opportunities for engaging pupils and helping them to find their skills and confidence. There is a stunning, well-stocked library at the front of the school and attractive book areas which underpin the whole school literacy drive within the Academy.
A Sense of Pride Within
There is a real sense of pride within, evident through the vibrant displays of pupils' artwork, the accessibility for disability, the conduct of students, the clear organisation of learning materials to promote independence and the thoughtfully planned outdoor areas. Students are welcomed into each classroom by an inspirational message above each door that reflects the ethos and values of the school and sets the tone for positive attitudes. All the students spoken to over the assessment were positive about their experiences and the care and education they received, with one pupil declaring how:
"lucky" he was to be part of this school as "it gives you everything you need to be better at what you do."
Identifying Barriers and Tackling Inequalities
The inclusive practice in the school that provides nurture, care and support for all is commendable and pervades the whole school community. The Principal has a clear vision for improving teaching and learning and outcomes for pupils throughout school. She ensures that this is clearly articulated and consistently communicated, with the aim of identifying barriers, tackling inequalities and developing well rounded citizens of the future. To drive this forward, key appointments have been made with the specific intention of strengthening the inclusion agenda and in turn the progress, achievement and standards of all pupils. The Leadership structure includes a Director of SEND/Inclusion and a Leader of Teaching and Learning to coordinate whole school working parties.
Inclusion Lies at the Heart of What They Do
Leaders and staff are positive and optimistic. Inclusion lies at the heart of all they do, it is the bedrock of the Academy's ethos. SEND is very well coordinated, planned and organised, seeking out every opportunity to find the right pathways for pupils so that they can experience success. Inclusion strategies implemented are aimed at eradicating prejudice, preventing bullying, embracing diversity, increasing mindfulness and subsequently improving whole school outcomes such as progress, achievement and attendance. A very strong Welfare Team is 'the backbone of the school,' with Safeguarding also a real strength of this school. Social, emotional and sound mental health is a priority and all within work on the principle that 'no child should fail.'
A Community of Readers
Leadership is committed to tackling any areas of underperformance. Recent initiatives such as the 'Three Story Intellect' are aimed at developing critical thinking skills and building vocabulary so that connections are made between subjects and across learning. This is evident in classrooms, where students are given time to discuss answers with peers, then carefully consider answers to respond in articulate sentences. The Literacy drive within school is creating a community of readers and is challenging pupils to engage with high quality provision and a 'Literacy Rich' curriculum. This has resulted in key stage 2 progress in reading being in the highest 20% of schools nationally. Secondary student Literacy Leaders act as role models for this initiative and are encouraging this love of learning through raising the profile of reading for pleasure.
Quality CPD and Support for Teaching and Learning
The Principal has introduced planned, quality CPD and support for Teaching and Learning so that there is consistency throughout the whole Academy and in support of strong transition as pupils continue their learning journey through the different phases. Transition is good at all levels and improving with the focus given towards a continuum of all-through progress to include bridging projects. Data outcomes are demonstrating a 4-year upward trend.
The Curriculum is Planned to Motivate and Engage
The curriculum is planned to motivate and engage all throughout the Academy and all staff take pride in helping realise potential, building further opportunities within sports, art, music and drama alongside the academic subjects. Staff say they feel empowered and valued, as a result they go the extra mile to remove barriers to learning and participation, offering unwavering support. Secondary core subject leaders spoke passionately about their drive to improve pupils' chances stating:
"We are a key part in building their futures and the students are what we come here for."
An Outward Looking School
Support for work related learning and careers education and guidance is exemplary, it begins early and is personalised to ensure the 'potential best' for each individual. This is an outward looking school when brokering support for vulnerable pupils and their families and has an extensive network of agencies to draw upon.
Unstinting Support
Parents are very supportive of the school and were eager to demonstrate the positive relationships they enjoy commenting:
"you always get the right people to talk to at the right time."
Parents have high regard for the work of the school and the active help and guidance offered, they say they feel supported during reviews and trust the school to work with the parents for the best outcomes for pupils. They know the school listens to their children and that they too have a voice. A parent of an ASD pupil praised the unstinting support of the Director of Inclusion and extended SEND team and the actions taken and strategies applied that have led to success.
"The teachers have made great relationships and the help given to him to be successful is second to none."
One parent was keen to describe the positive changes and rapid improvement in progress seen in her child after moving from another school, describing this as:
"the best move ever. The excellent support she received made sure that the bullying she'd experienced in her old school didn't happen here."
Safeguarding was highly praised:
"They are always at the end of the phone, this is about everybody being together for the same thing and they connect with you and your family."
All of the parents spoken to commented on the excellent communications, praising the methods used to keep them informed and which allows them to support their child at home. Comments included:
"I could not praise this school more. The help they give is more than I could ever ask for" and "I'm made to feel at ease. Everything is explained to me."
Welcoming and Friendly Students
Pupils conduct themselves with maturity and are welcoming and friendly. Relationships are positive and during the assessment the attitudes and behaviour seen in and around the school were very good.
Good Communication Skills
Movement between classrooms and floors in this two-storey building is calm and orderly. In classes pupils demonstrate good behaviour and engage well. A practical science lesson demonstrated how well pupils communicated together as a team and in maths students tackled problems, describing their strategies and reasoning with fluency and coherence.
Student Voice is Valued
Student voice is valued and there are many opportunities across school to take on leadership roles. This is a school that takes every opportunity to listen and to work upon the information gained. There is a Student Council, Student Leadership team, Prefects, Literacy Leaders, Anti Bullying teams, Junior Council and Mini Police, all of whom are ready to make a positive contribution to their school and community. Every student spoken to was enthusiastic and positive about their experiences of belonging to the family that is Academy 360.
The Staff Lead by Example
The Principal, staff, Trust and Governors lead by positive example, holding high aspirations for their pupils and working relentlessly to provide equality of learning opportunities and an innovative inclusive approach.
Determination and Willingness from Staff
Over the last year, specific strategic appointments have helped the school go from strength to strength in terms of inclusive practice. There is a determination and willingness from staff to support the school in its drive to move continuously forward. There are systems and processes in place to identify where barriers may exist, to enable progress to be monitored and to ensure every child achieves their best.
Clear Focus on Inclusion
Governors challenge and support and are strongly behind collaboration to help take plans forward. They know the school well, understand current priorities and are clear about what is needed to achieve their aims. The clear focus on inclusion is strengthened by attendance at CPD.
Drive and Ambition
Academy 360 has gained a range of awards which recognise its drive and ambition for pupils; for example, holding the Basic Skills Quality Mark, Gold Active Sunderland award, Silver Primary Geography Quality Mark, has the Bronze Employer Recognition from the Armed Forces and has most recently completed assessment for the Well-Being award for schools.
A Clear Capacity and Potential
This was the school's first assessment for IQM, being ably led and very well prepared for by the Director of SEND and Inclusion. There is a wealth of knowledge within Academy 360, as well as already well-established processes and networks for sharing best practice within SEND, mental health and well-being, personal, social and emotional development. There is a clear capacity and potential to move forward with determination, optimism and pride.
Find out more about the IQM Inclusive School Award
If your school is interested in obtaining the IQM Inclusive School Award or you wish to talk to a member of the IQM team please telephone:
028 7127 7857 (9.00 am to 5.00 pm)
or email: info@iqmaward.com for further details.
Want more information on the IQM Award? Click here to request your free IQM information pack.